Updates to the airstrikes in Syria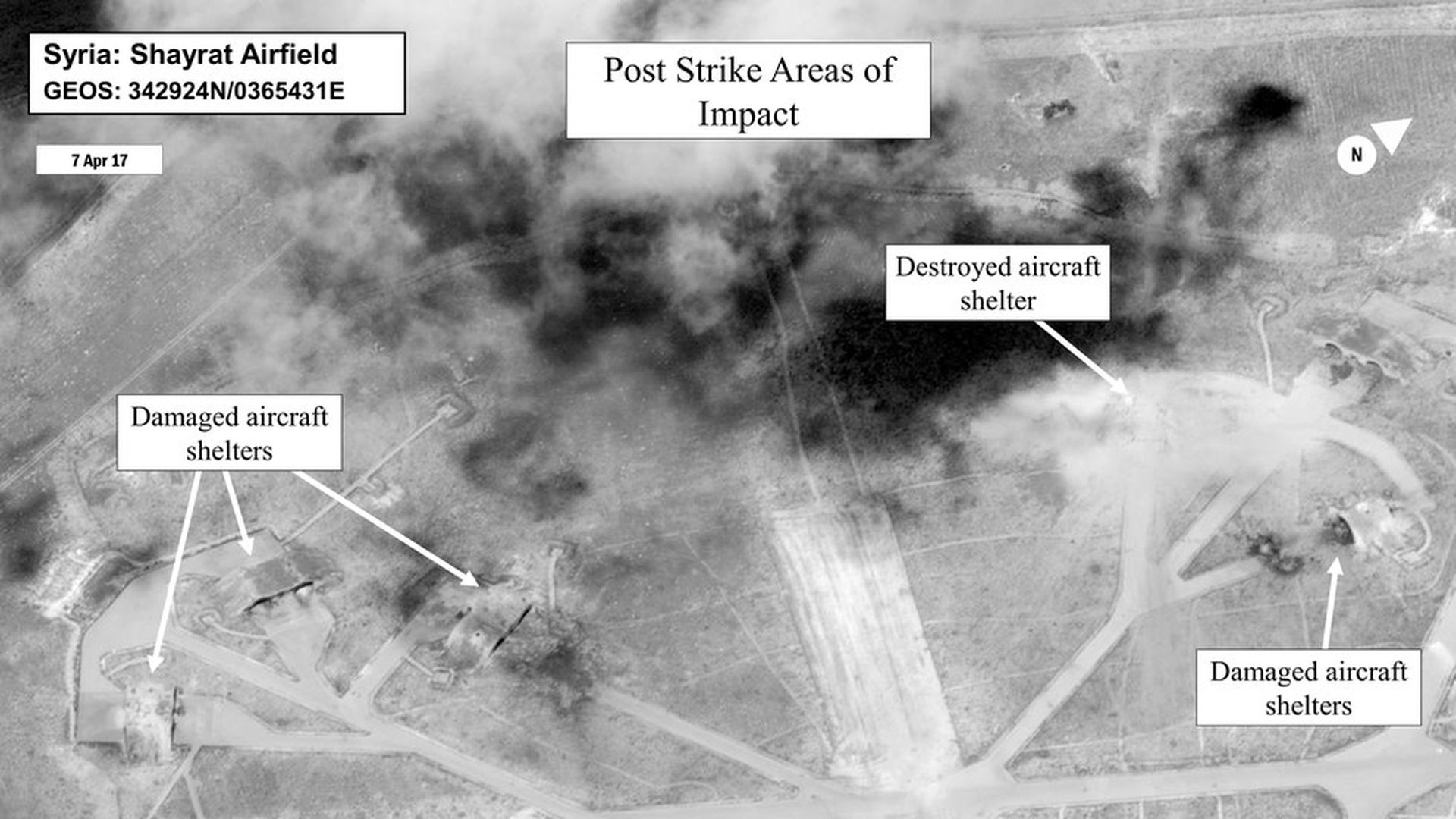 President Trump's airstrikes in Syria in response to Tuesday's chemical weapons attack will continue to have political repercussions. Here's the latest on that situation:
New airstrikes on Saturday hit the same Syrian town that was targeted in the chemical weapons attack earlier in the week.
President Trump sent a letter to Congress, which was delivered Saturday, justifying the strikes.
"I acted in the vital national security and foreign policy interests of the United States, pursuant to my constitutional authority to conduct foreign relations and as Commander in Chief and Chief Executive. The United States will take additional action, as necessary and appropriate, to further its important national interests."
North Korea called the airstrikes an "unforgivable act of aggression," per Reuters.
Boris Johnston, the UK's foreign secretary, canceled his Saturday trip to Moscow just hours before he was supposed to fly there. "Developments in Syria have changed the situation fundamentally...We deplore Russia's continued defence of the Assad regime," Johnson said in a statement.
The Pentagon released satellite images of the damage from the airstrikes at the Shayrat base, including destroyed and damaged aircraft shelters.
Ivanka tweeted in support of the decision: "The times we are living in call for difficult decisions - Proud of my father for refusing to accept these horrendous crimes against humanity"
Tillerson was already scheduled to travel to Moscow next week before the strikes happened, and a senior aide confirmed to ABC News that he will still make the trip and he will discuss Assad while there.
The Global Coalition to Counter ISIS carried out 14 missile strikes against the Islamic State near Raqqa in Syria just 14 hours after Trump's airstrikes on Thursday night. That strike reportedly killed 15 civilians, including four children.
Go deeper