Untangling the web of Trump Jr.'s Russia meeting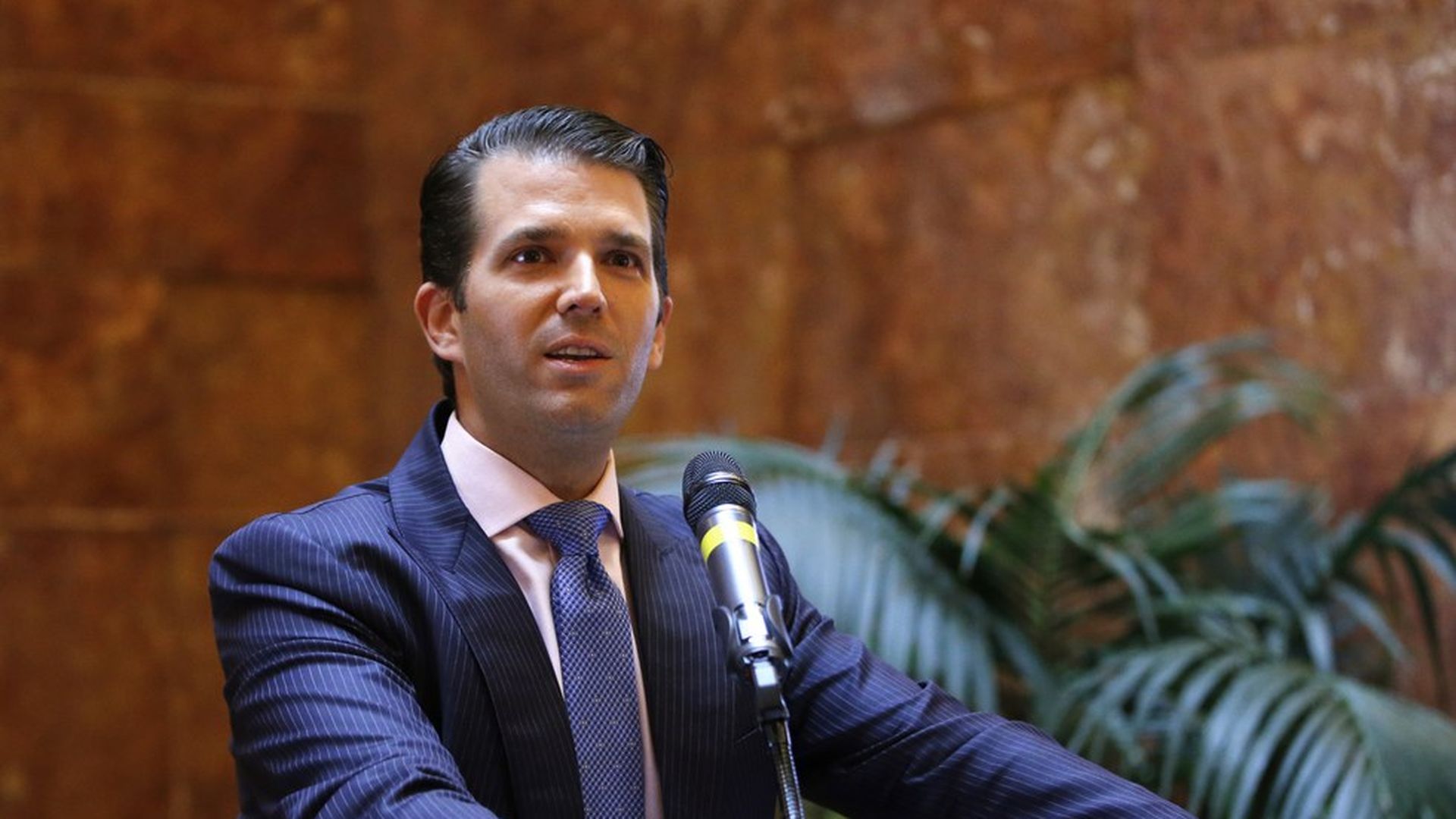 This weekend's report that Donald Trump Jr., Paul Manafort, and Jared Kushner attended a meeting at Trump Tower last June with a Kremlin-linked lawyer who promised damaging information on Hillary Clinton was another drip in the ever-expanding Russia story — and it led to Trump Jr. lawyering up for the Russia probe last night.
Looks like he needed it: The story exploded this afternoon when Trump Jr. tweeted the full email chain that led to the meeting, which explicitly called the meeting a "part of Russia and its government's support for Mr. Trump."
Go deeper: From Rob Goldstone to the Agalarovs, the news surrounding this meeting has introduced a whole host of colorful new characters to the Trump-Russia web, many of whom hadn't been mentioned widely in previous reports.
Natalia Veselnitskaya, the lawyer at the Trump Tower meeting
Veselnitskaya is known for her lobbying against the Magnitsky Act, signed into law by President Obama in 2012 and designed to seize the assets of and deny visas to suspected Russian human rights abusers. The law so enraged Russian President Vladimir Putin that he halted the adoption of Russian children by American families. Veselnitskaya told the NYT that she "never acted on behalf of the Russian government," but her anti-Magnitsky campaign is obviously a cause that's deeply personal for Putin.
Rob Goldstone, the music publicist who linked up Trump Jr. and Veselnitskaya
Goldstone is a friend of Trump Jr., often involved in the Miss Universe pageant, who claimed to set up the meeting for Veselnitskaya to discuss the adoption issues caused by the Magnitsky Act, per a WaPo report. His social media pages show him interacting with President Trump as far back as 2013 — and include an Instagram of him wearing a shirt that simply says "Russia" just after Trump won the presidency in November.
Emin Agalarov, the Russian pop star who asked Goldstone to set up the meeting
Agalarov is a 37-year-old pop star who became close to Trump following the 2013 Miss Universe pageant in Moscow. Emin has performed at Trump golf courses, received a videotaped birthday message from Trump in 2013, and even got Trump to cameo in one of his music videos, per Forbes' definitive Agalarov profile. He reportedly exchanged text messages with Trump Jr. around the inauguration, inquiring about the potential for new business deals.
Aras Agalarov, Emin's father and a billionaire real estate mogul in Moscow
According to Forbes, the 2013 Miss Universe pageant ended up in the Moscow — hosted at one of the Agalarovs' properties — after Aras and Emin made a concerted effort to reach out to Trump. Aras' bigger goal was a licensing deal with Trump to build a Trump Tower in Moscow, which Emin told Forbes was in the pipeline before Trump announced his campaign, putting the deal on ice.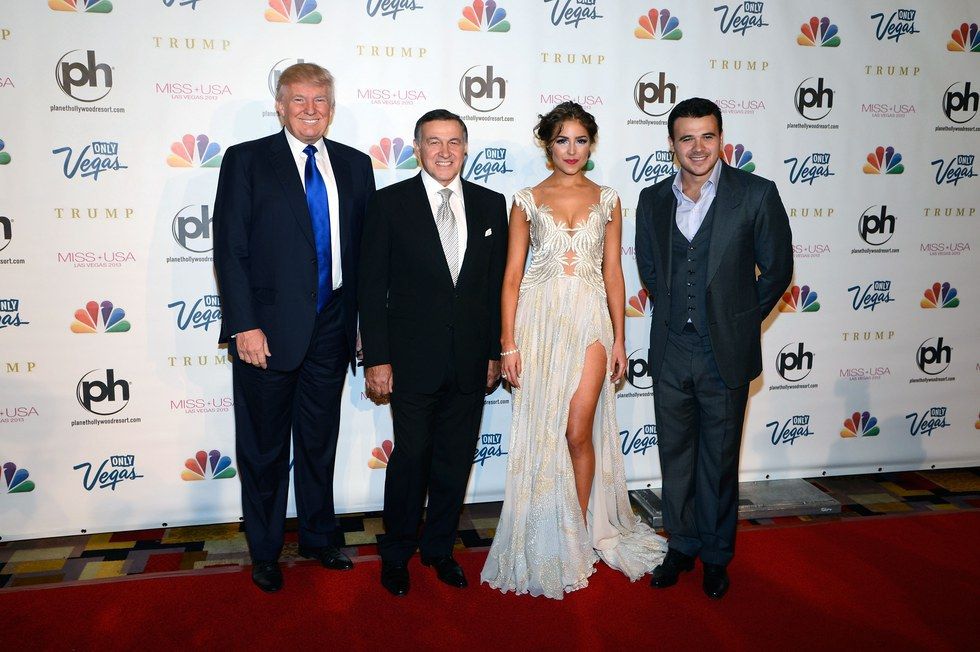 Go deeper