UberEats growing faster than company's ride-hailing service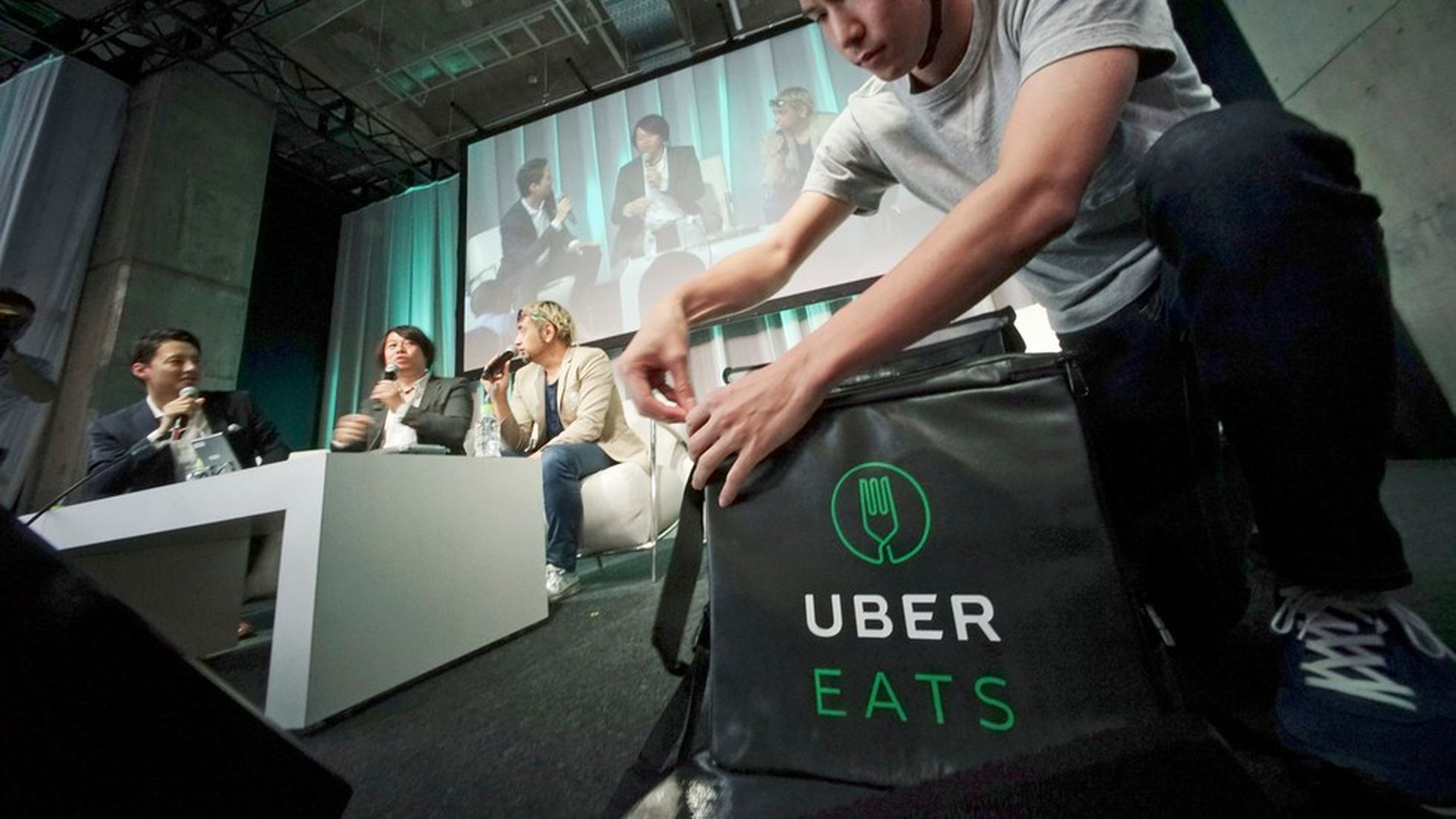 "Uber's fast-growing food delivery service accounted for nearly a tenth of the company's global gross bookings in the second quarter... a level that implies the unit is on track to exceed $3bn in gross sales this year," the Financial Times' Leslie Hook dishes from S.F. (subscription):
"UberEats [with a presence in 29 countries] has been growing faster than the core business. ... The previously unreported numbers underscore how rapidly UberEats has grown since its launch two years ago as a standalone app."
During Q2, "UberEats accounted for 8-10 per cent of global gross bookings [including food cost], which implies $700m-$870m of gross turnover for the unit. Uber's total gross bookings were $8.7bn."
"By comparison, GrubHub, the US food delivery company valued at $4.1bn, reported $880m of gross food sales" in Q2.
The problem: UberEats "is still unprofitable in most places, and like other delivery services it faces the prospect of low margins and high competition."
Grub boom: "Last week, Facebook launched a food delivery service in the US. Amazon's restaurant delivery service, launched two years ago, has been expanding, while smaller rivals such as Postmates, Deliveroo and DoorDash are also fighting for market share."
Go deeper