Uber is now displaying public transportation wait times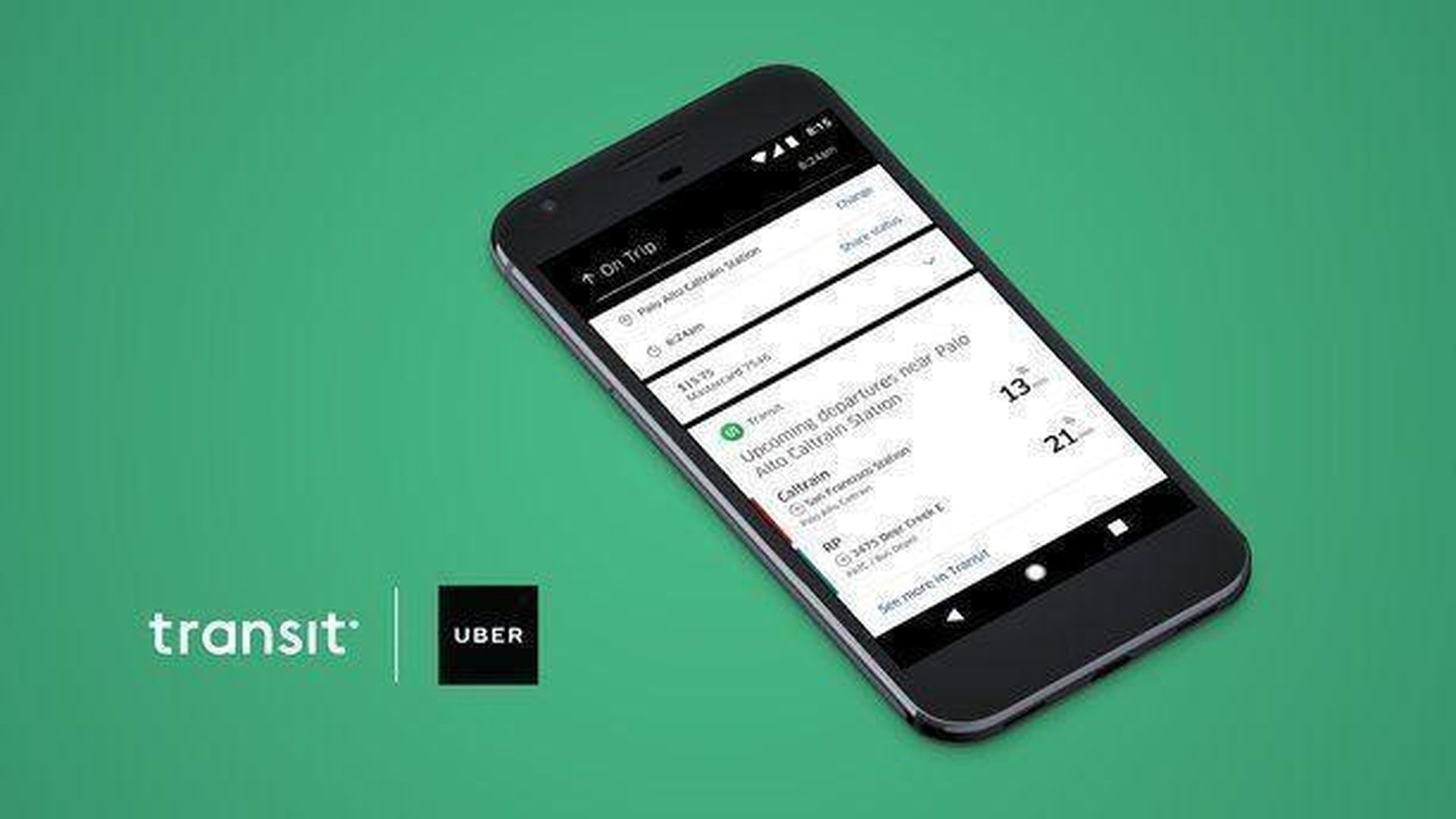 Uber has partnered with Transit — an app that displays wait times for public transportation — so that riders can see how much time they have before the next commuter train or bus arrives. The update launched Tuesday on Uber's Android app (and is coming to iOS soon) in 47 U.S. cities.
Uber's goal: Become the one-stop transit app. Uber hopes the update will make it easier for people to get from point A to point B without switching between different apps.
The caveat: For now, users will only see the public transit wait times when their destination is within a block of a public transportation stop.
Uber and Transit have worked together before: Transit integrated Uber into their app back in 2014, so that users could see how long it would take, and how much it would cost, for an Uber to get them to their destination.
Go deeper