Uber board members had copies of key document in Waymo lawsuit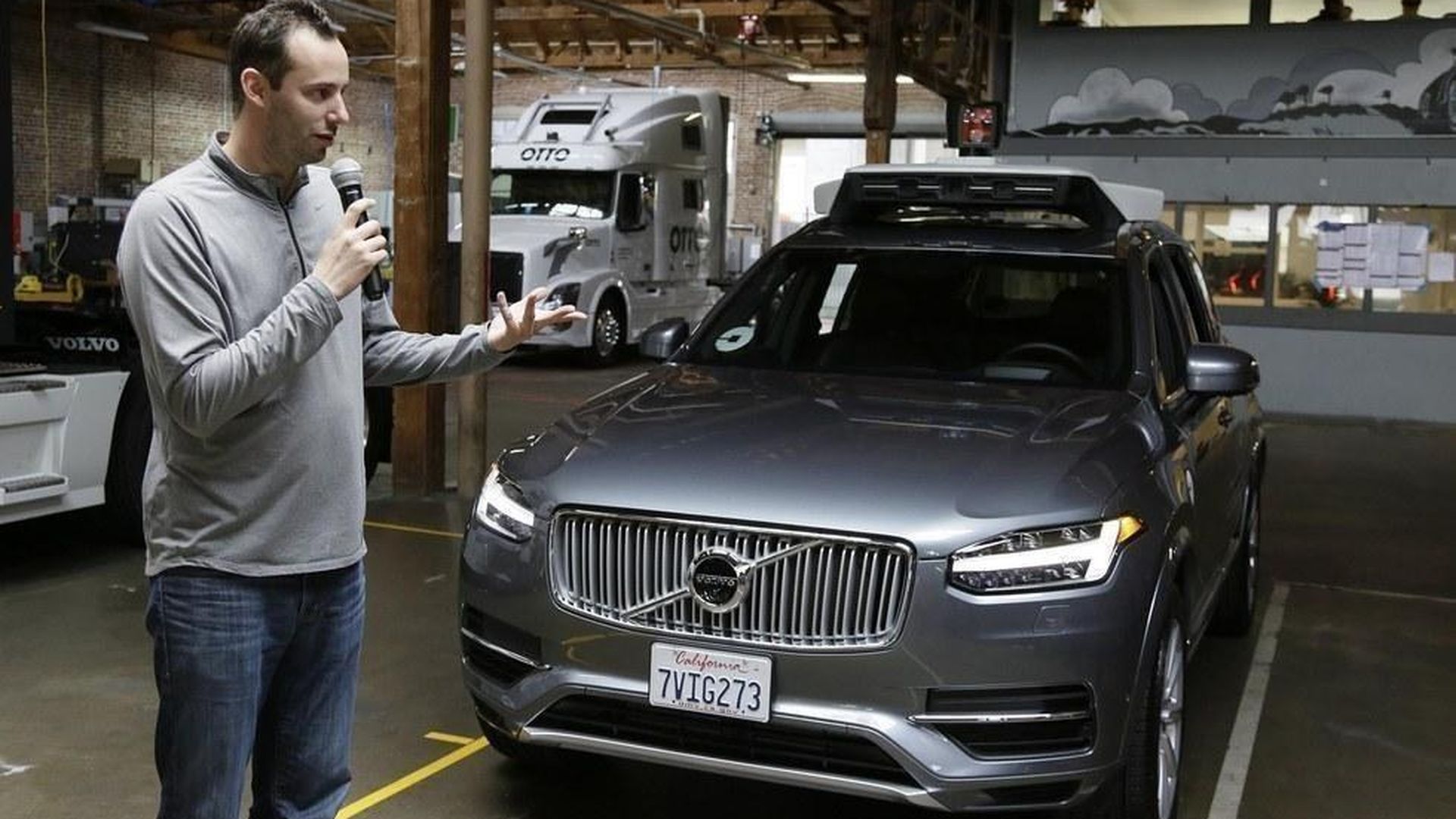 In a new court document, Uber says that three then-board members—Benchmark's Bill Gurley, Arianna Huffington, and TPG Capital's David Bonderman—received copies of a due diligence report prepared as part of the company's 2016 acquisition of a self-driving truck startup.
All obtained copies of the report through Uber's in-house lawyers, and Bonderman subsequently shredded his copy, according to court documents. Gurley and Bonderman are no longer on Uber's board.
Why it matters: The Uber-Waymo court saga has been overshadowed by the dramatic departure of Uber CEO Travis Kalanick after the board asked him to resign. Whoever ends up taking the helm of Uber will not only have to fix its broken culture, but will also have to deal with the fallout of Waymo's allegations over the use of proprietary self-driving technology, which is vital to Uber's future.
Backstory: At the onset of the case, Anthony Levandowski, a former Waymo employee accused of stealing company secrets before founding and selling his company to Uber, attempted to keep the report from turning up in court by asserting his Fifth Amendment right. The report presumably contains evidence that Levandowski did download 14,000 proprietary files from Waymo prior to leaving the company. The court eventually denied his request to shield the document and ordered Uber and the forensics firm that prepared it to hand it over. Uber later parted ways with Levandowski.
Go deeper