"U-S-A" chants filled the park at Congressional baseball game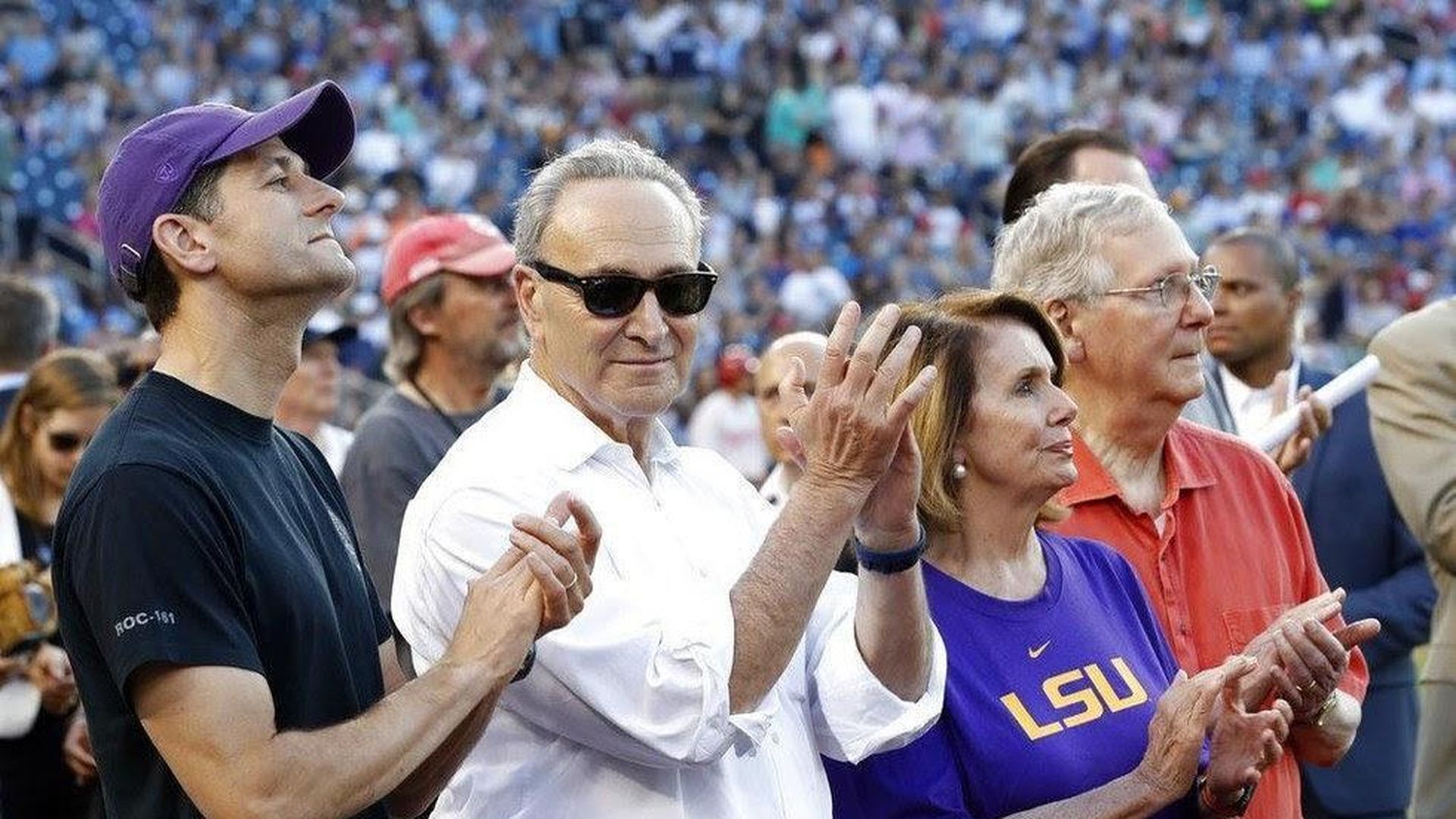 Chants of "U-S-A!" on a night of unity: "Democrats easily defeated Republicans 11-2 in the 2017 Congressional Baseball Game ... [W]hen Democratic manager Pennsylvania Rep. Mike Doyle was presented the winning trophy, he called Republican manager Texas Rep. Joe Barton to join him. Doyle gave the winning trophy back to the Republicans to put in Scalise's office."
Trump's video message: "By playing tonight, you are showing the world that we will not be intimidated by threats, acts of violence, or assaults on our democracy. The game will go on... So on this special night, I leave you with three great American words that for generations have torn down barriers, built bridges of unity, and defied those who have sought to pull us apart. Ladies and gentlemen: Let's play ball!"
Chaser : N.Y. Times, "Partisan Relations Sink From Cold to Deep Freeze: Democrats and Republicans Have Lowest Regard of Each Other in Decades," by Emily Badger of Upshot and Niraj Chokshi:
"Surveys over time have used a 100-point thermometer scale to rate how voters feel toward each other, from cold to warm. ... By 2008, the average rating for members of the other party was barely above 30. .. By 2016, that average dropped by about five more percentage points, dragged down in part by a new phenomenon: For the first time, the most common answer given was zero."
Go deeper