Twitter users shared more junk news than mainstream news during the election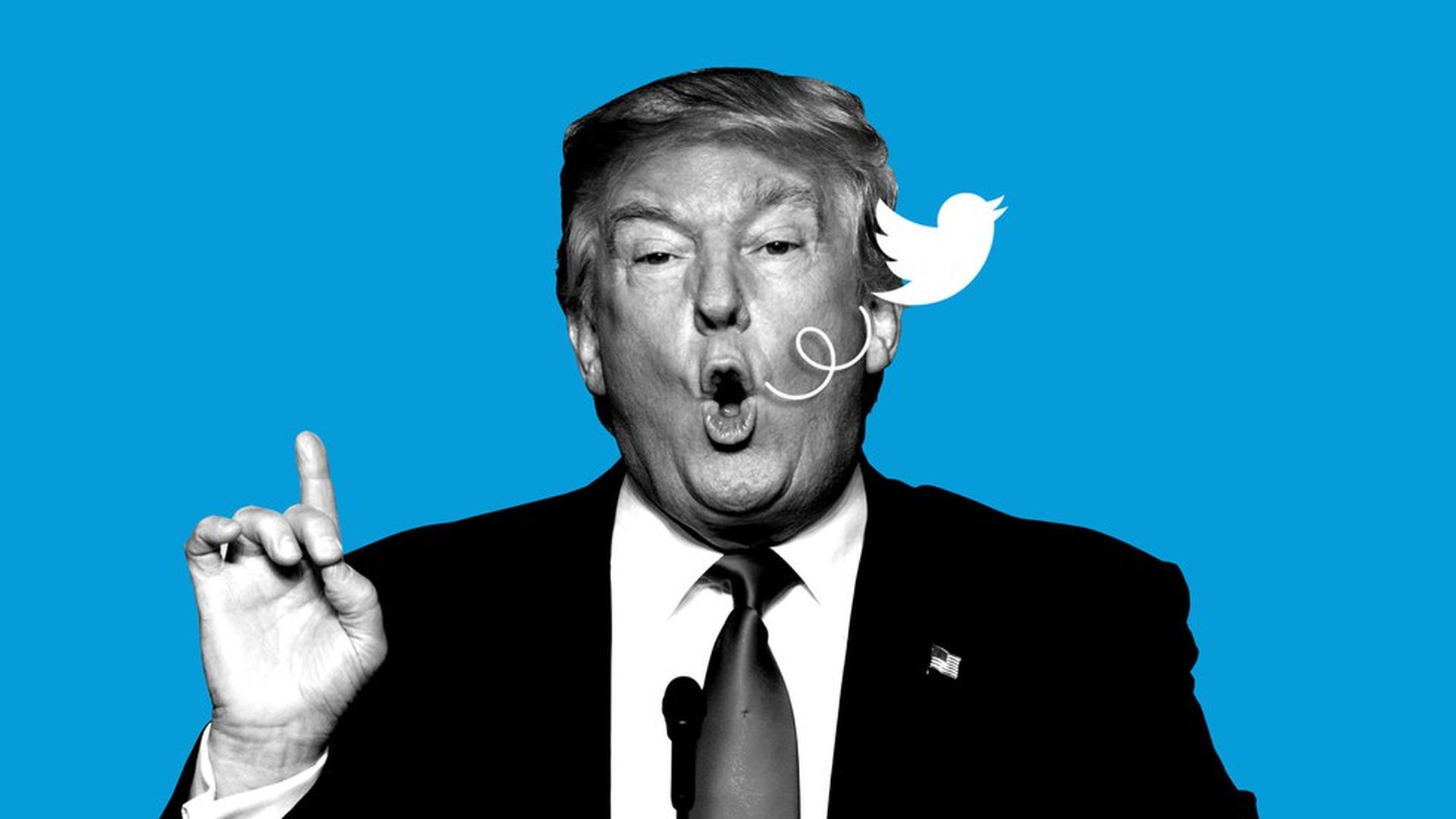 During the 2016 election, Twitter users were served more polarizing political news from conspiratorial, Russian or junk news sites than from professional news sources, with even higher levels of fake news in swing states, according to a study by Oxford University.
Why it matters: Hillary Clinton has often blamed Russian involvement and fake news for her loss, and Donald Trump has consistently attacked mainstream media for reporting false stories about him, most commonly on Twitter. At the same time, platform companies like Google, Facebook and Twitter and facing pressure to find ways to crack down on fake news. Twitter briefed the Senate Intelligence Committee today on, among other things, how bots were used to distribute information during the election.
Oxford's study produced three important conclusions:
Across the U.S.: Twitter users got more polarizing and fake news than professional information.
State by state: Twitter users in some states shared more polarizing political news and information. Kentucky, South Dakota, Delaware, Montana and West Virginia had the highest levels of junk news shared, while North Dakota, Washington D.C., Iowa, New York and Wyoming had the least.
Swing states: Swing states had higher average levels of fake news than in states that were uncontested. (Population size was accounted for.)
The numbers: 20% of the information came from professional news sites, 20% came from conspiratorial, Russian or junk news sites, 10% came from political parties, candidates or government, 13% came from other politically oriented sites, with 36% coming from "other" sources.
How it worked: The researchers looked at more than 22 million tweets collected between November 1 and 11 with hashtags related to politics and the U.S. election, and when possible, used profile information to determine the location of the user.
Go deeper