Twitter updates privacy policies, lets you in on secrets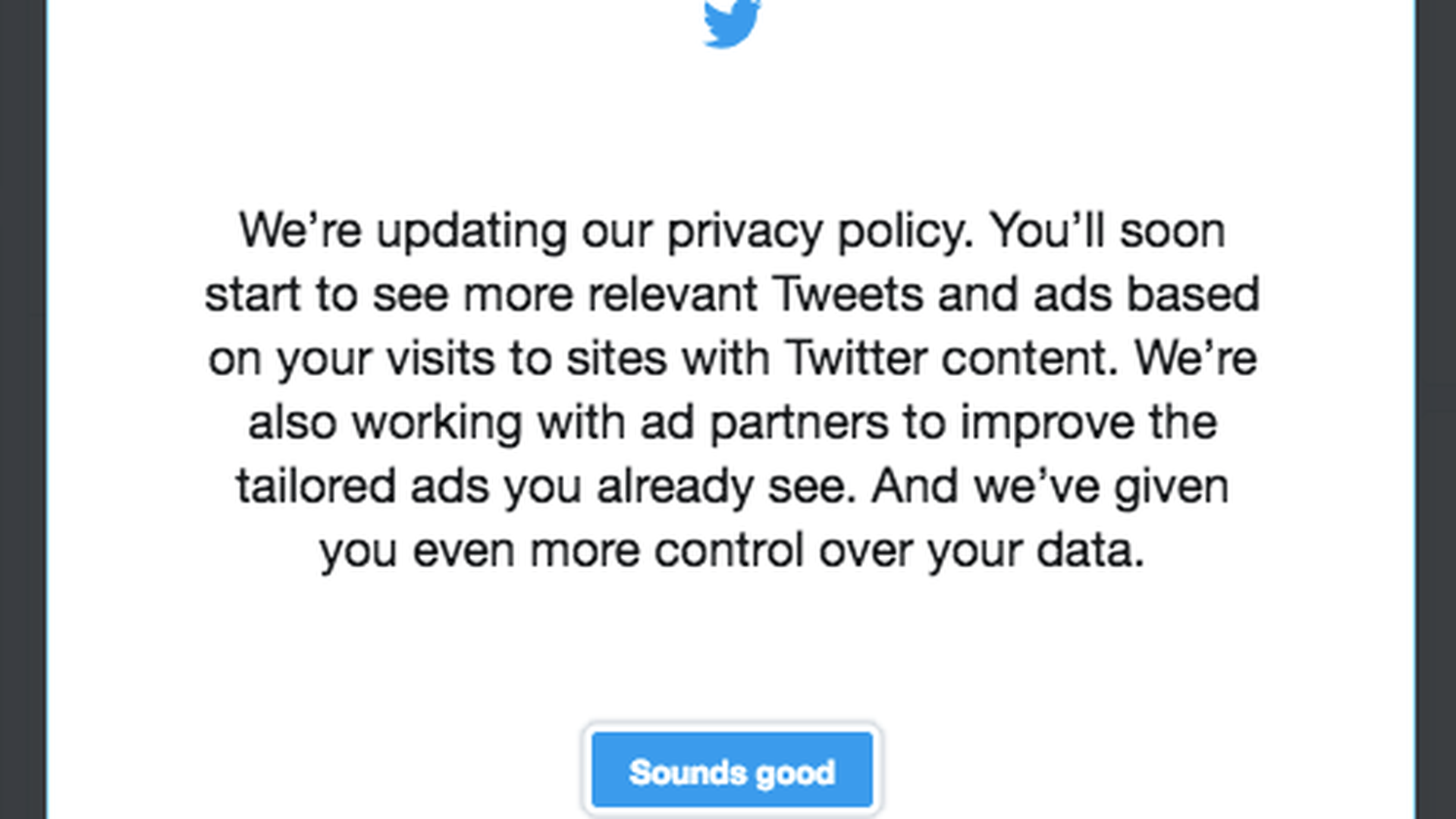 Yesterday, Twitter began informing users that it updated its privacy policy, including how Twitter uses offline browser history to inform advertisers of your interests. Twitter used to store data it collected on users for 10 days, but it says it will now store that data for a month. Of course, users can opt out of this collection entirely, and have always been able to, but Twitter made a point to flag users of this via a very visible full-screen pop-up.
Why it matters: The move comes after Facebook was penalized in France and Belgium for failing to adequately disclose details of user data collection given to third-parties to sell advertising. This is Twitter getting ahead of that problem. The update also lets users edit their audience targeting system, so that Twitter can better target you with ads you actually like.
Gut check: More than a quarter of internet users in the U.S. use ad blockers, and that number has been steadily increasing year over year, according to estimates by eMarketer.
Fun take: Recode's Kurt Wagner notes that the update now allows users to see what "interests" Twitter thinks you have based off on-platform Twitter data as well as off-platform data that it has collected from browsing history, cookies, etc. Users can also request how many audience segments they've been pinged to and how many advertisers are targeting them.
Go deeper