Twitter tests free speech as it tries to police content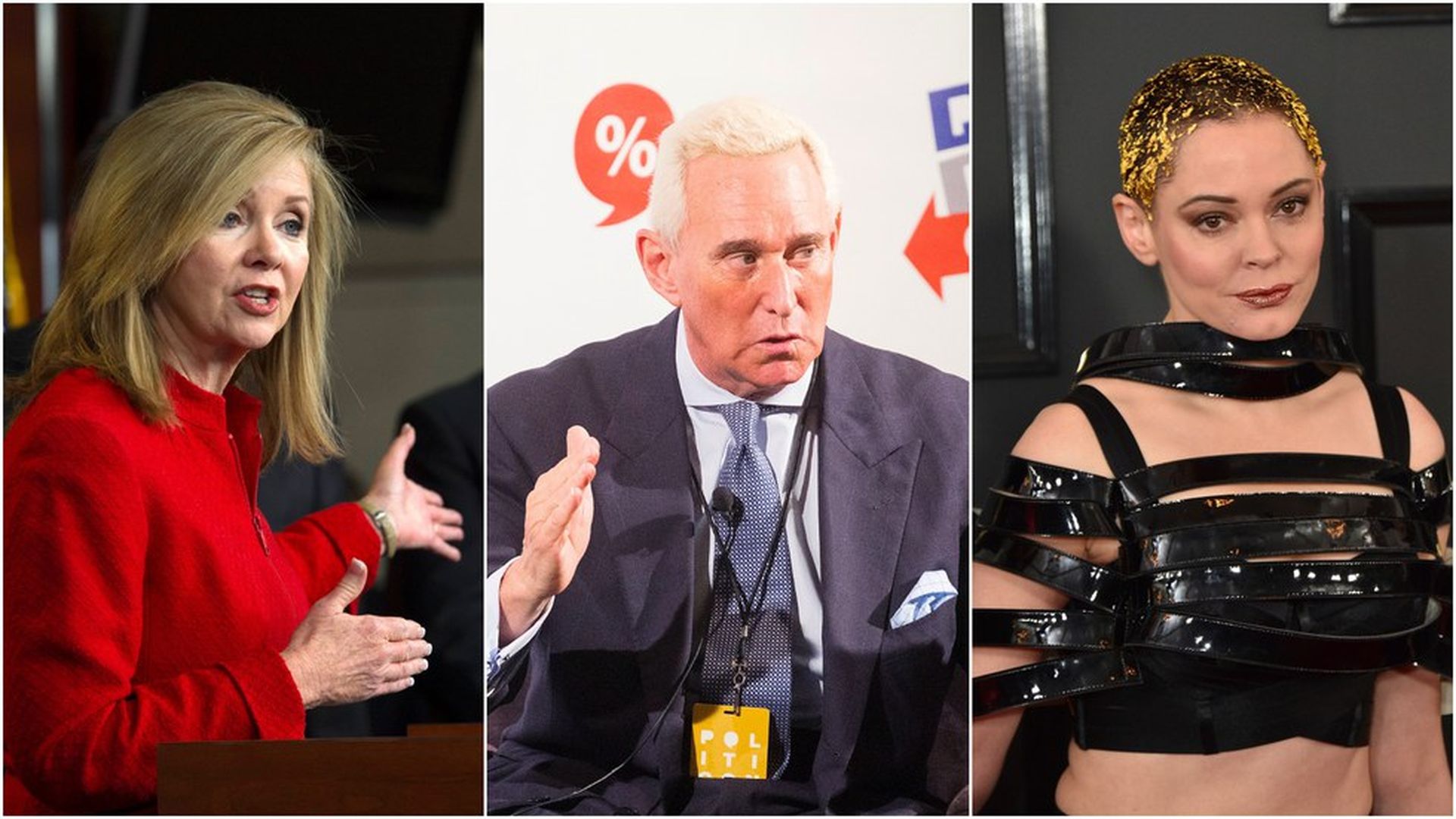 Twitter has been clamping down on accounts that it feels violates its policies with the content they post or promote.
Why it matters: The social media giant has lately been more aggressive about policing content it says is in violation of its policies. But in doing so, Twitter has faced criticism for judgment bias against free speech. It's a tough line all web platforms have to walk in the era of fake news and indecent content that spreads like wildfire online. Twitter seems to be testing the waters to find the appropriate balance more than other social platforms.
The latest
One more thing: President Trump's Twitter account was down for 11 minutes last week, sparking an immediate reaction among users. Twitter has said its preliminary investigation shows Trump's account was deactivated by a customer support representative on their last day of work at Twitter, and later said it had put in place "safeguards" to prevent it from happening again.
The backdrop
Many want tech platforms to use more humans to review content — but humans, and human-trained algorithms, are biased too. And Twitter isn't the only tech company that's in hot water over issues of censorship. For example:
LGTBQ users cried foul on YouTube last month for flagging a wide swath of PG video content in its restricted mode
Facebook received blowback for removing a Pulitzer Prize-winning photo of the "Napalm Girl" which famously features a small, naked girl panicked in front of Vietnamese soldiers.
Be smart: All of these companies are in lose-lose situations. If platforms don't filter their content, advertisers may not feel that their environments are brand-safe enough to run ads, and regulators could argue they're not doing enough to combat indecent or misleading information. If they do filter their content, they risk being blamed for judgement bias.
Go deeper