Twitter puts bad users in time out
Twitter is temporarily limiting the accounts of users that exhibit bad behavior for up to 12 hours.
Several users have uploaded screenshots of warning messages from Twitter if Twitter detects behavior that violates their rules.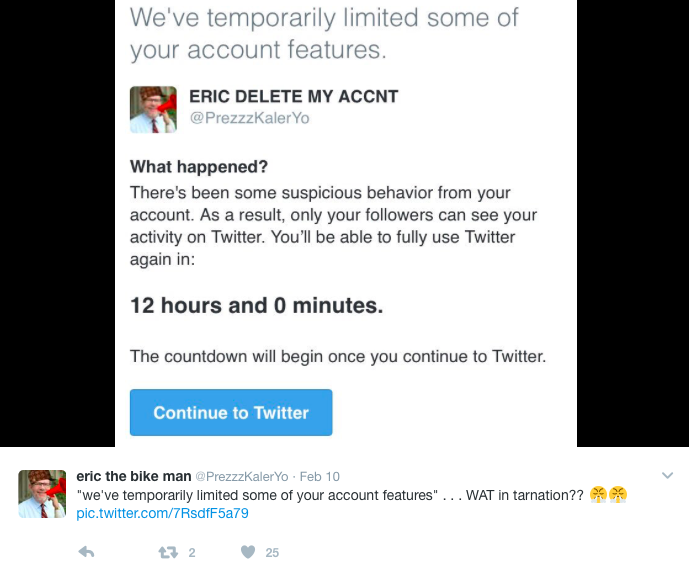 Twitter says they will temporarily limit certain account features, like the ability for your tweets to be seen by people outside of your followers. Upon receiving the warning message, users are able to activate a 12-hour countdown until they can begin using Twitter normally again.
Twitter announced last week that it would be adding new features to curb online abuse.
Why it matters: Some users see Twitter's crackdown as a violation of free speech. But tech giants are all facing similar predicaments. Snapchat recently announced updates to its publisher guidelines to filter sensitive material and Facebook has been under pressure for private and public officials to crack down on hate speech.
Go deeper