Turkey claims Trump promised to stop arming Syrian Kurds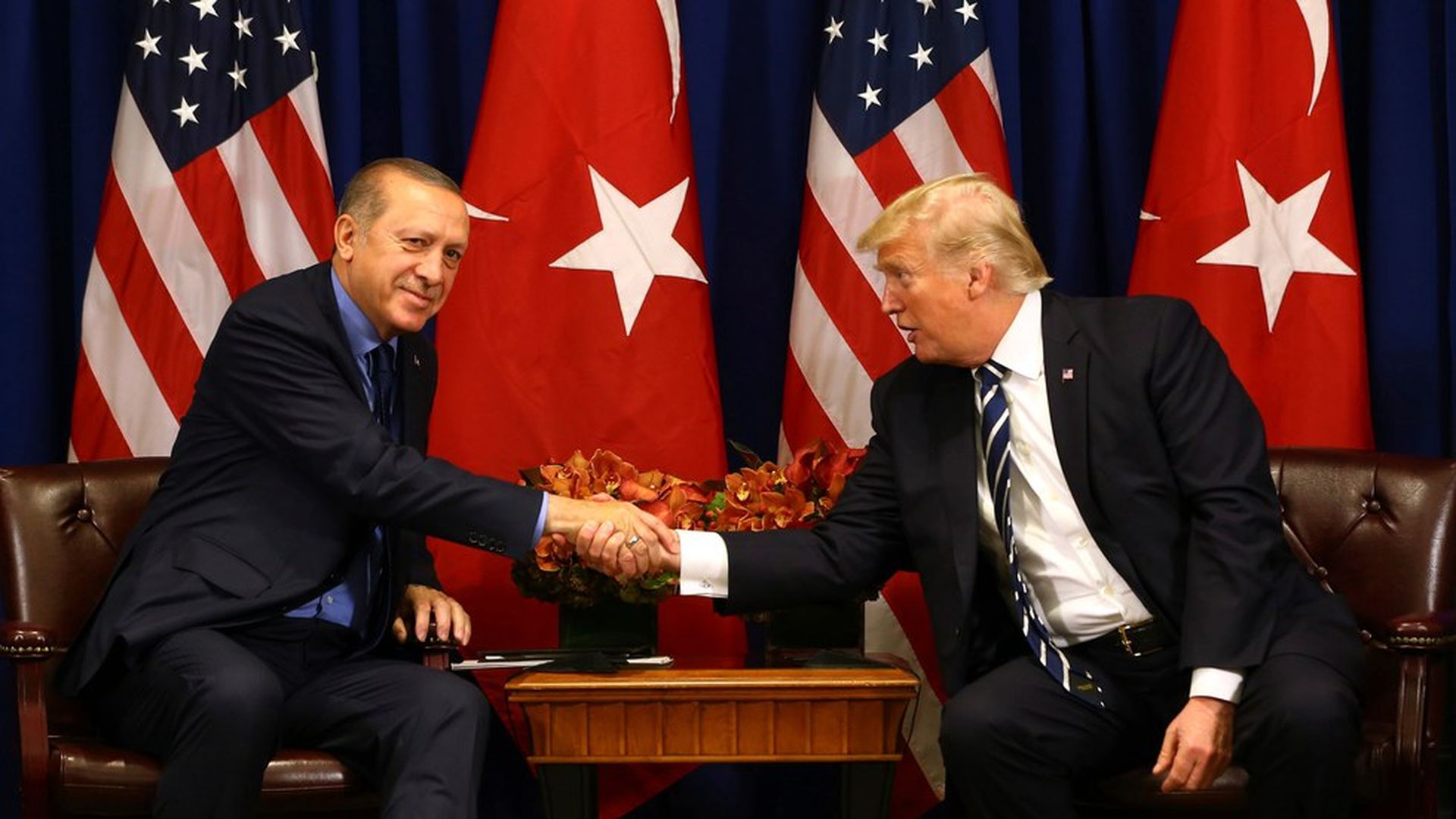 The Turkish Foreign Minister Mevlut Cavusoglu claims President Trump promised to stop arming the Syrian Kurds during a phone call with Turkish President Recep Tayyip Erdogan, AP reports.
Why it matters: The White House has yet to comment on the claim, but some U.S. officials told the AP they were caught off guard by the announcement. Turkey views Kurdish fighters in Syria as terrorists because of the affiliation with the Kurdish fighters in their own country, but the Kurds have been effective in the anti-ISIS fight.
Update from the White House, seeming to confirm the Turkish claim: "Consistent with our previous policy, President Trump also informed President Erdogan of pending adjustments to the military support provided to our partners on the ground in Syria, now that the battle of Raqqa is complete and we are progressing into a stabilization phase to ensure that ISIS cannot return. The leaders also discussed the purchase of military equipment from the United States."
Go deeper