Trumpworld's plan to cut back legal immigration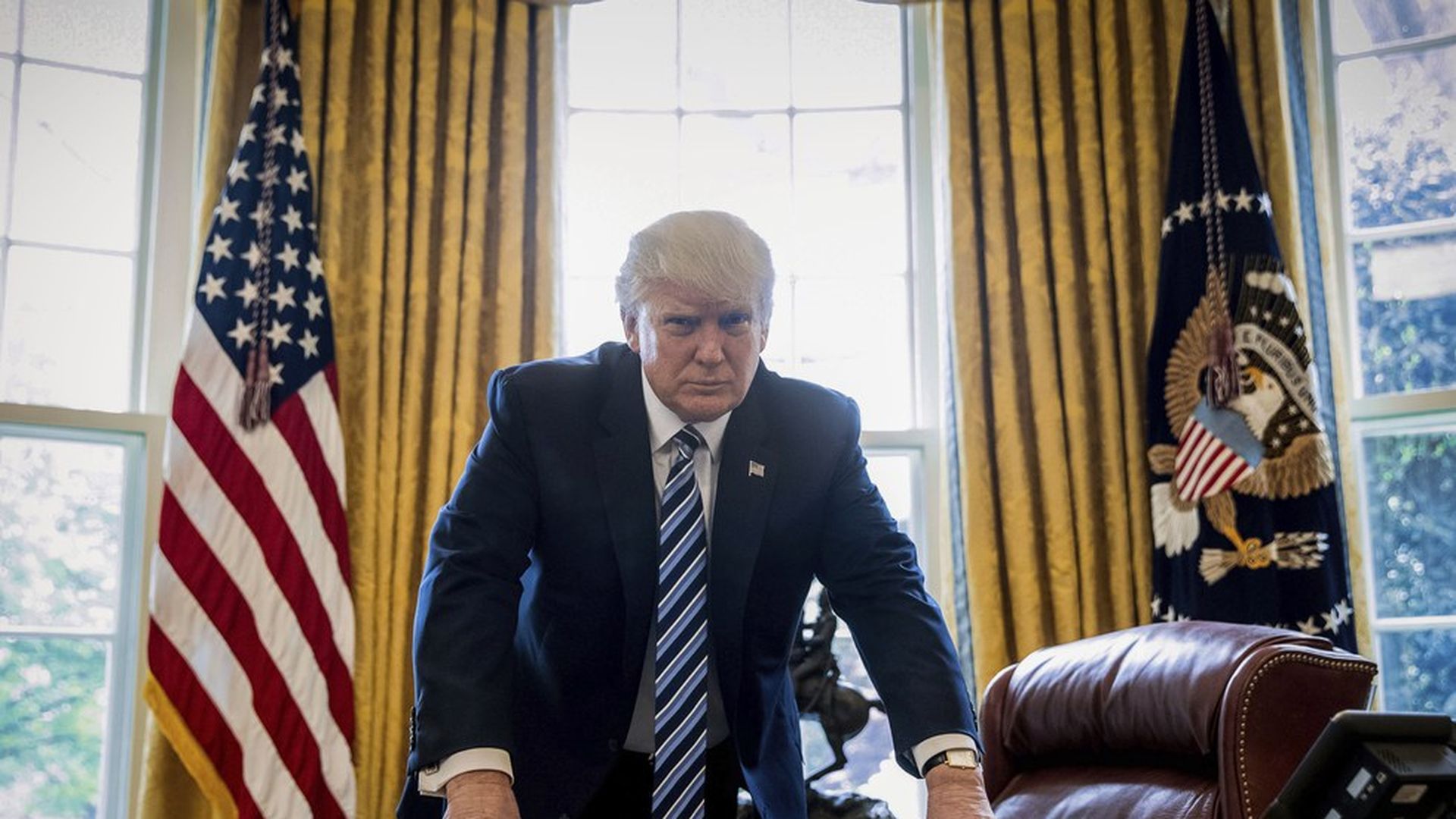 The Trump administration is working behind the scenes with Republican Sens. Tom Cotton and David Perdue to radically cut back on the amount of legal immigration to the U.S. According to Politico, the senators, with backing from Trump's policy advisor Stephen Miller and chief strategist Steve Bannon, are introducing a bill this summer that, by 2027, would cut the number of legal immigrants accepted each year in half, from 1 million immigrants annually to 500,000.
At the heart of the bill is a move away from the current immigration system centered on familial ties to one more focused on merit, ultimately resulting in an uptick in green cards for foreigners possessing desired skills.
Why it matters: It's no secret that Trump wants to scale back illegal immigration, and many lawmakers understand that stricter laws are needed. But legal immigration is a different story, and one that is sure to spark backlash in Washington, from Republicans included.
Go deeper