Trumpworld's lawyer intrigue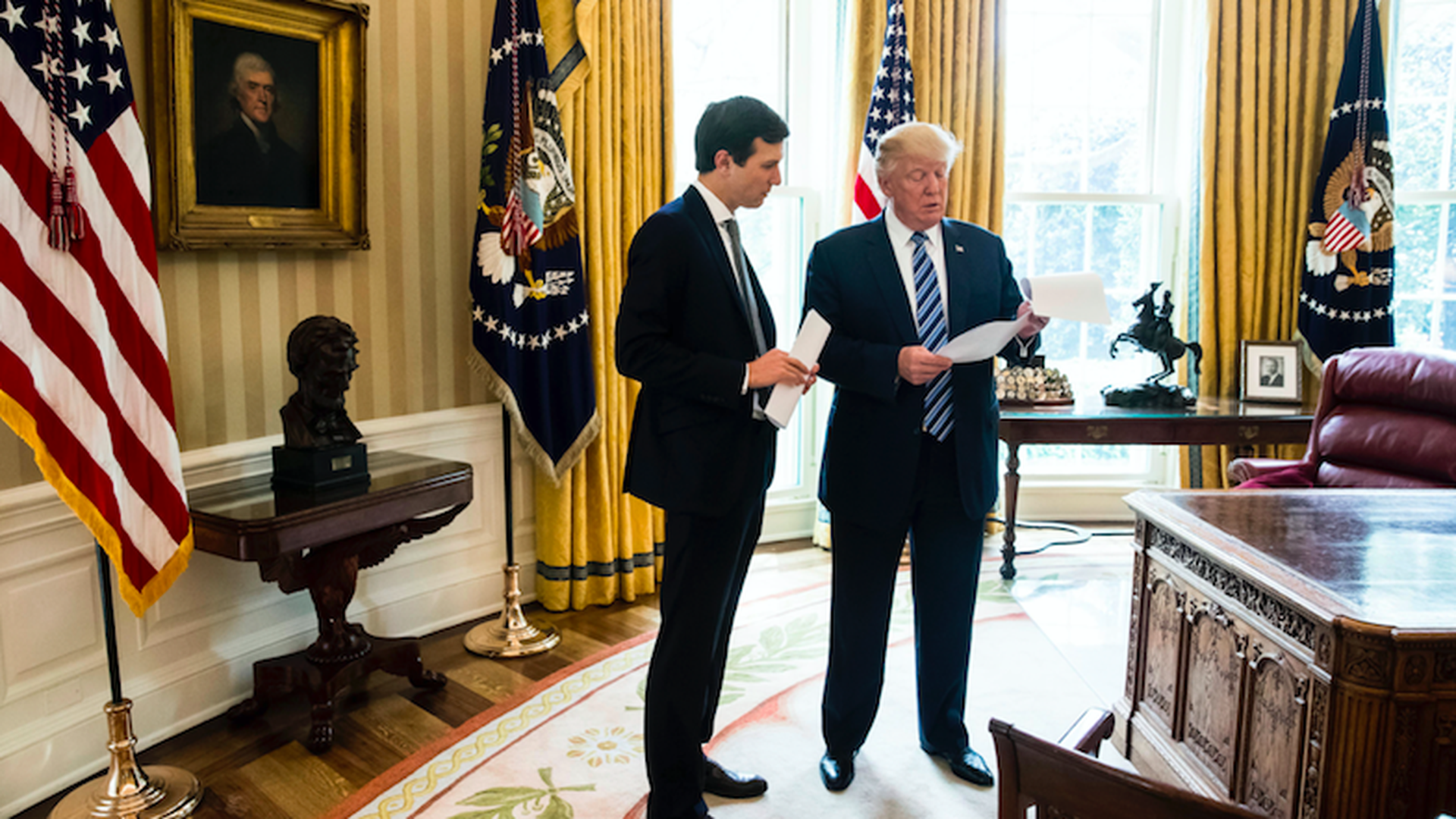 Diverging interests ... A "new layer of drama and suspicion in a White House already rife with internal rivalries," per AP's Julie Pace and Julie Bykowicz:
"[A] growing cast of lawyers is signing up to defend President Donald Trump and his associates. But the interests of those lawyers — and their clients — don't always align."
"The result is a crowded group of high-priced attorneys bent on defending their own clients, even if it means elbowing those clients' colleagues.
"Alan Futerfas, the attorney for the president's son, said Trump Jr. had been 'absolutely prepared' to make a 'fulsome statement' [about the Russia meeting] ... He did not respond to questions about why the initial statement, ... which was seen by the president, lacked some of those details."
Read more from Axios' Alayna Treene on Trumpworld's white collar lawyer hiring spree.
"Flynn Plans Defense Fund," by Bloomberg's Shannon Pettypiece:
"Michael Flynn ... may become the first associate of President Donald Trump to begin raising money for legal costs associated with the Russia investigation, though others also are weighing how to finance their legal defenses."
"Even if Flynn is never charged with a crime, his legal costs could reach hundreds of thousands of dollars .. The tab could easily climb to $1 million for a criminal defense."
"Flynn is among more than a dozen former Trump campaign officials and advisers who are at risk of hefty legal costs."
Go deeper