Trump's years of tweets calling for U.S. to leave Afghanistan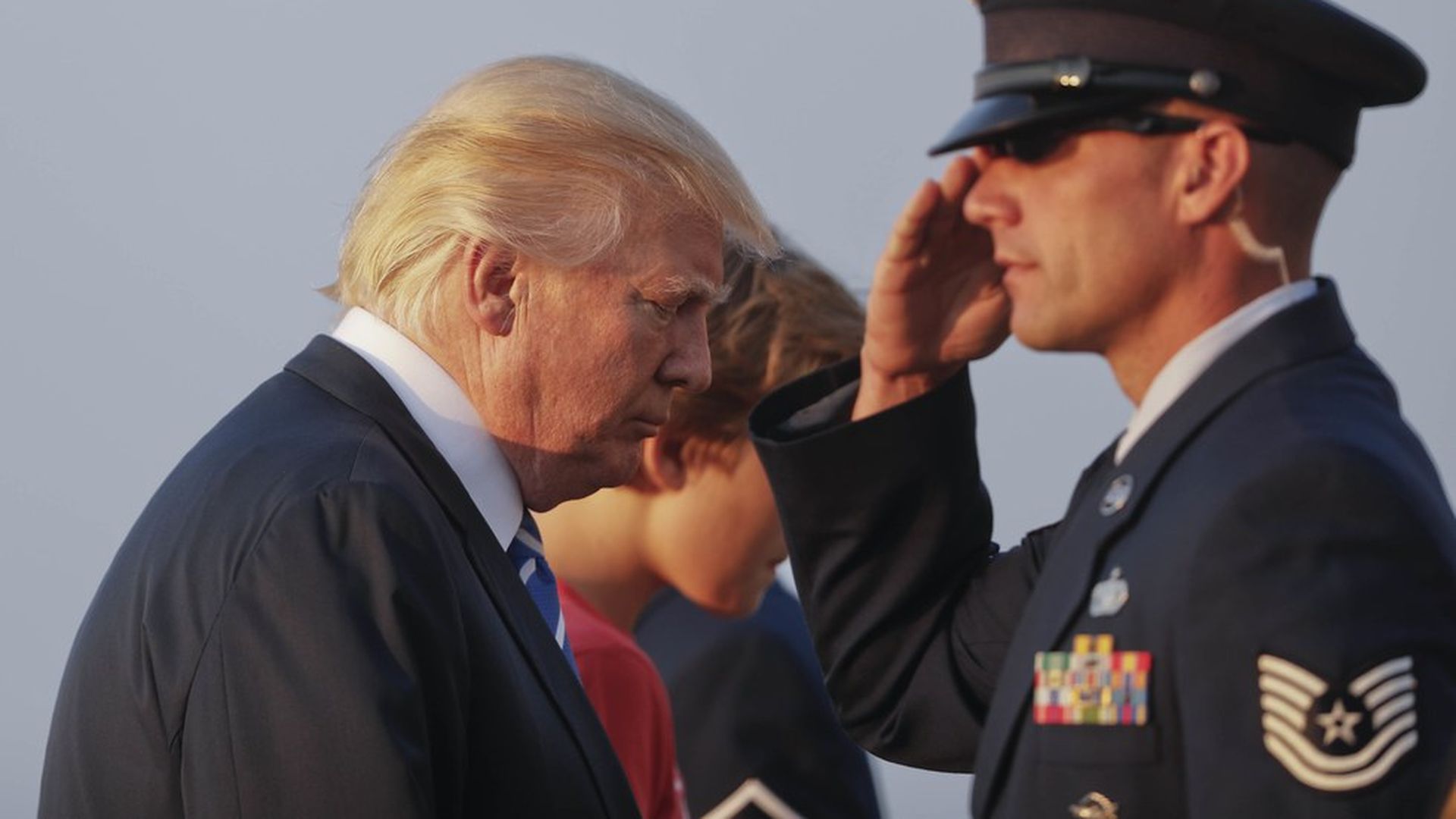 Today, President Trump is expected to announce his plan to send more troops to Afghanistan to help push back the Taliban and ISIS groups.
Why it matters: The decision is a loss for the "America-first" element of the Trump administration. Now-departed Steve Bannon was strongly opposed to sending more troops, even suggesting private contractors, according to NYT. And Jonathan Swan points out, "Trump has been reluctantly open to the generals' opinion, and I'm told he doesn't want to be the president who loses the country to the terrorists."
Exactly 5 years ago, Trump tweeted: "Why are we continuing to train these Afghanis who then shoot our soldiers in the back? Afghanistan is a complete waste. Time to come home!"
Here's what else Trump has had to say about sending troops to Afghanistan in the past:
Starting as early as 2011, Donald Trump has made it clear that he wants troops to be brought back from Afghanistan, not sent out:
Go deeper