Trump's unconventional Oval Office interview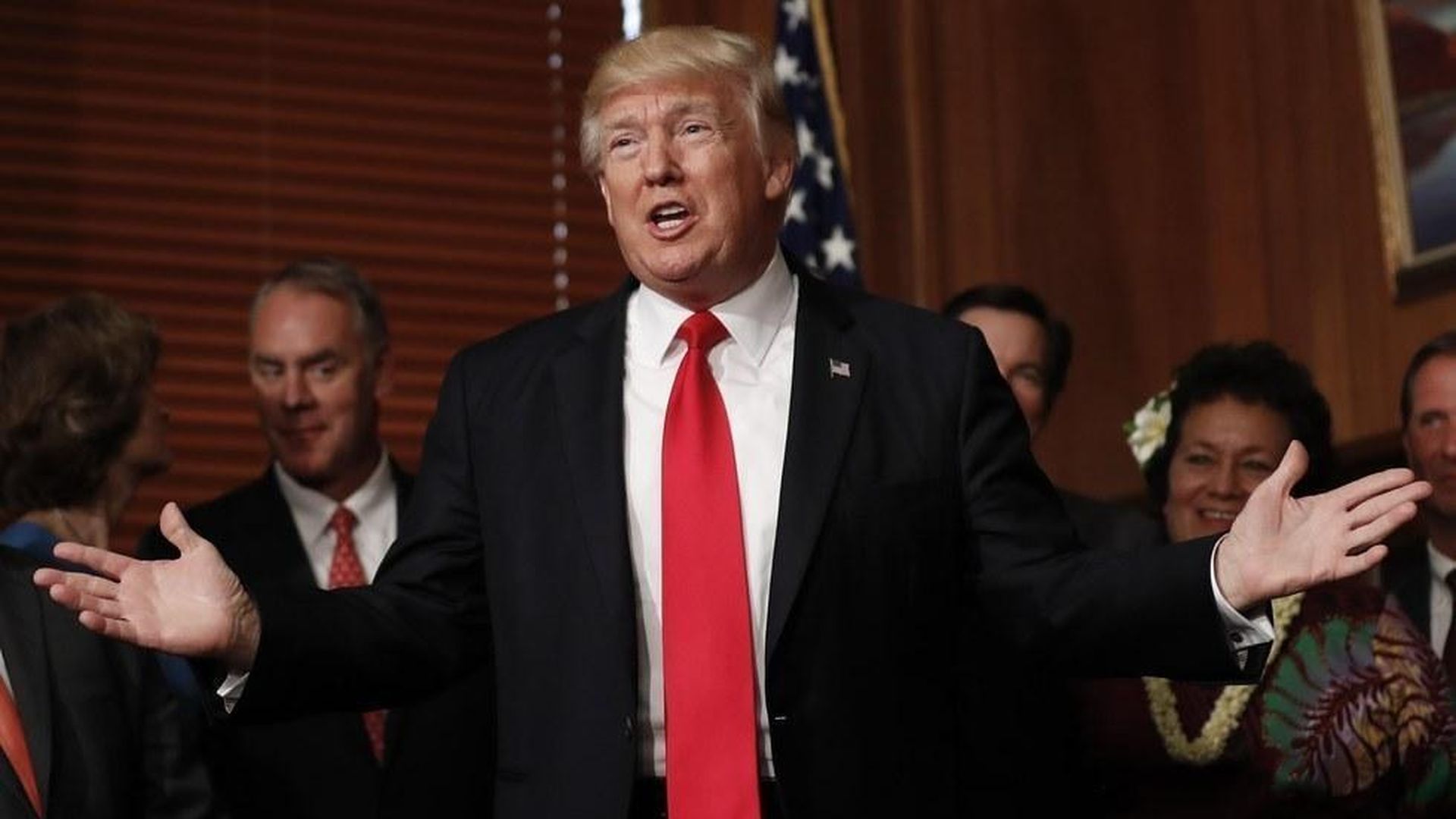 Trump's interview with a pair of Politico reporters last Friday gives us a peek into the administration's unconventional style. From White House infighting to the president's "War Room" to his unorthodox decision-making style, it's clear that Trump has made waves in Washington.
Our thought bubble: Trump's record-low approval rating suggests people aren't happy with his presidential style, but his core base of supporters have remained loyal — 93% of Trump voters approve of the job he's done so far. Trump knows his unconventional approach worked on the campaign trail, so he's maintaining that unique style in the oval office. (See also: Trump's campaign rallies, even as president, which continue to bolster support from his base.)
Highlights from the Politico interview: On WH infighting: Trump called his senior aides in one by one — chief of staff Reince Priebus, chief strategist Steve Bannon, and senior adviser Jared Kushner to prove "the team gets along really, really well." Steve Bannon's "war room," what he calls his office in the West Wing, is a scorekeeping hub: it features a whiteboard on which he has written more than 200 of Trump's campaign promises, tracking the president's fulfillments. Kushner refers to the presidency as "entrepreneurial" and in "beta mode," likening it to a business. The media influences his decision: "You don't walk in with a traditional presentation, like a binder or a PowerPoint. He doesn't care. He doesn't consume information that way," said one senior WH official. "You go in and tell him the pros and cons, and what the media coverage is going to be like."
Go deeper