Trump's unconventional first foreign trip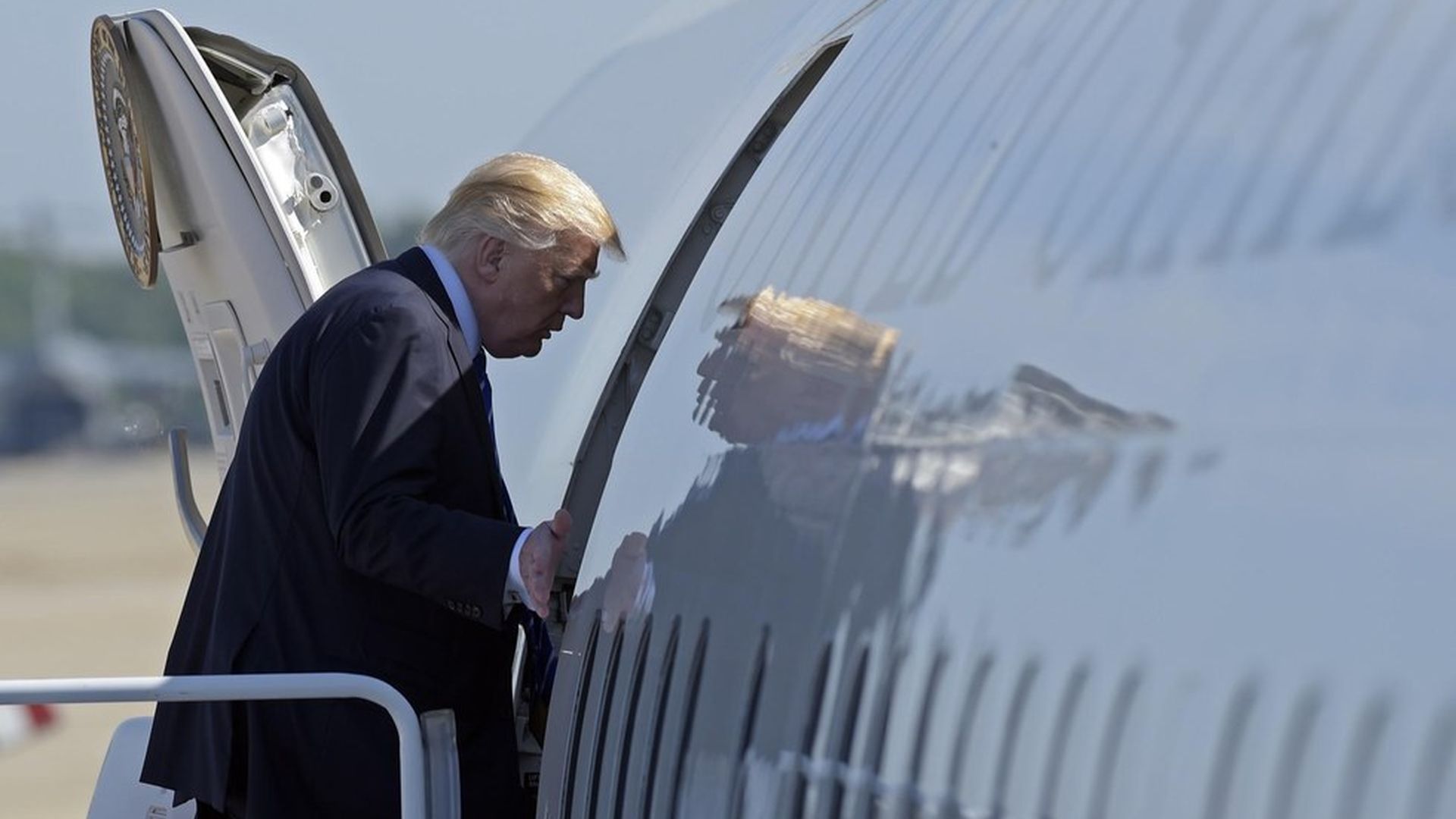 Trump's first foreign trip is a noted break from his predecessors, as he becomes the first president to select the Middle East as his primary stop on his maiden voyage, per CNN.
Nah-FTA: The last five presidents — back to Ronald Reagan — all hit Canada or Mexico for their first trip, so it's interesting to note that Trump snubbed the other members of the trade pact.
Why it matters: Trump's a showman who likes a flourish, so it makes sense that he'd break convention and head to Saudi Arabia first on a trip built around the three major world religions. And it's certainly worth noting that the administration is on the verge of announcing a Kushner-negotiated arms deal worth more than $100 billion with the Saudis.
Go deeper