Trump's theory on Comey defense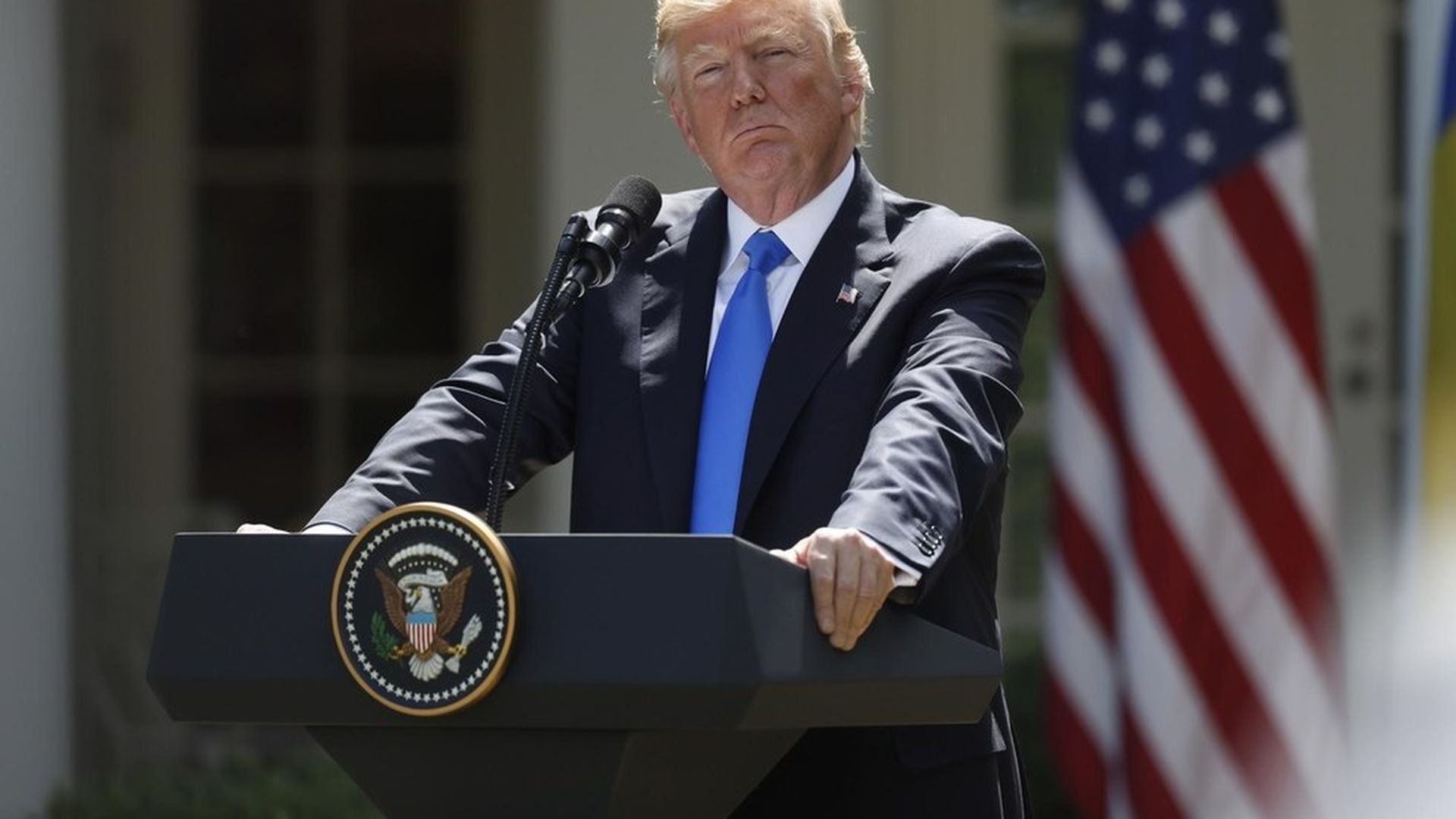 President Trump's combative press conference this afternoon, in which he declared his "100 percent" willingness to rebut Jim Comey under oath, reflects the White House's new take-no-prisoners war footing.
The Trump theory: The best way to defend is to attack. If you're explaining, you're losing. White House officials, while recognizing the optics were devastating, tell us they were relieved that the substance of Comey's testimony lacked a smoking gun. But they know that special counsel Bob Mueller poses a dire threat to Trump's hold on the office.
Behind the curtain: The widely held view in Republican circles, according to Axios' Jonathan Swan, is that Trump's aggressiveness undercuts the notion that there are tapes. Trump clearly sees this as his word against Comey's.
Go deeper