Trump's tax plan goes public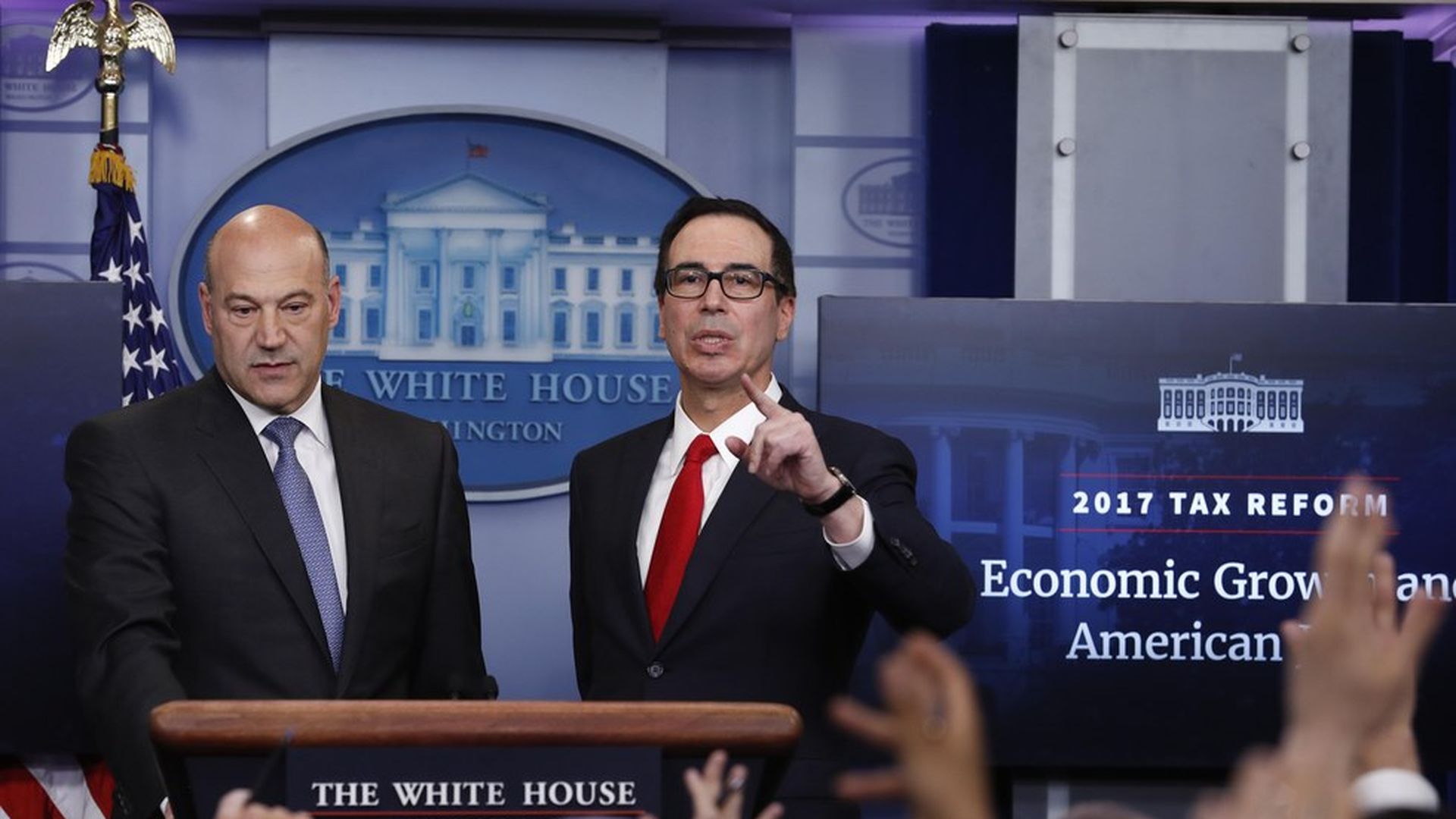 Treasury Secretary Steven Mnuchin and National Economic Director Gary Cohn unveiled Trump's new tax plan at the White House today. The plan cuts the top income tax rate from 39.6 to 35 percent, lowers the business rate to 15%, doubles the standard deduction, cuts the top capital gains rate and repeals the inheritance tax. The plan will also eliminate all individual tax deductions, except mortgage interest and charitable donations. Other takeaways:
"This will pay for itself with growth and reduction of different deductions and closing loopholes," and is meant to stimulate investment, said Mnuchin, but he wouldn't go into specifics on whether the plan would be deficit neutral.
Will plan benefit Trump? Mnuchin was asked at least 3 times whether this tax plan would benefit Trump and his businesses, and he wouldn't answer directly.
Plan benefits some hedge fund managers: The plan will lower taxes on some hedge fund managers, which departs from his campaign pledge.
Trump's tax returns: "The president has no intention" of releasing his tax returns, said Mnuchin.
Timing: "We are determined to move this as fast as we can, and get this done this year," said Mnuchin, adding that more details will be released "when we have an agreement."
Go deeper