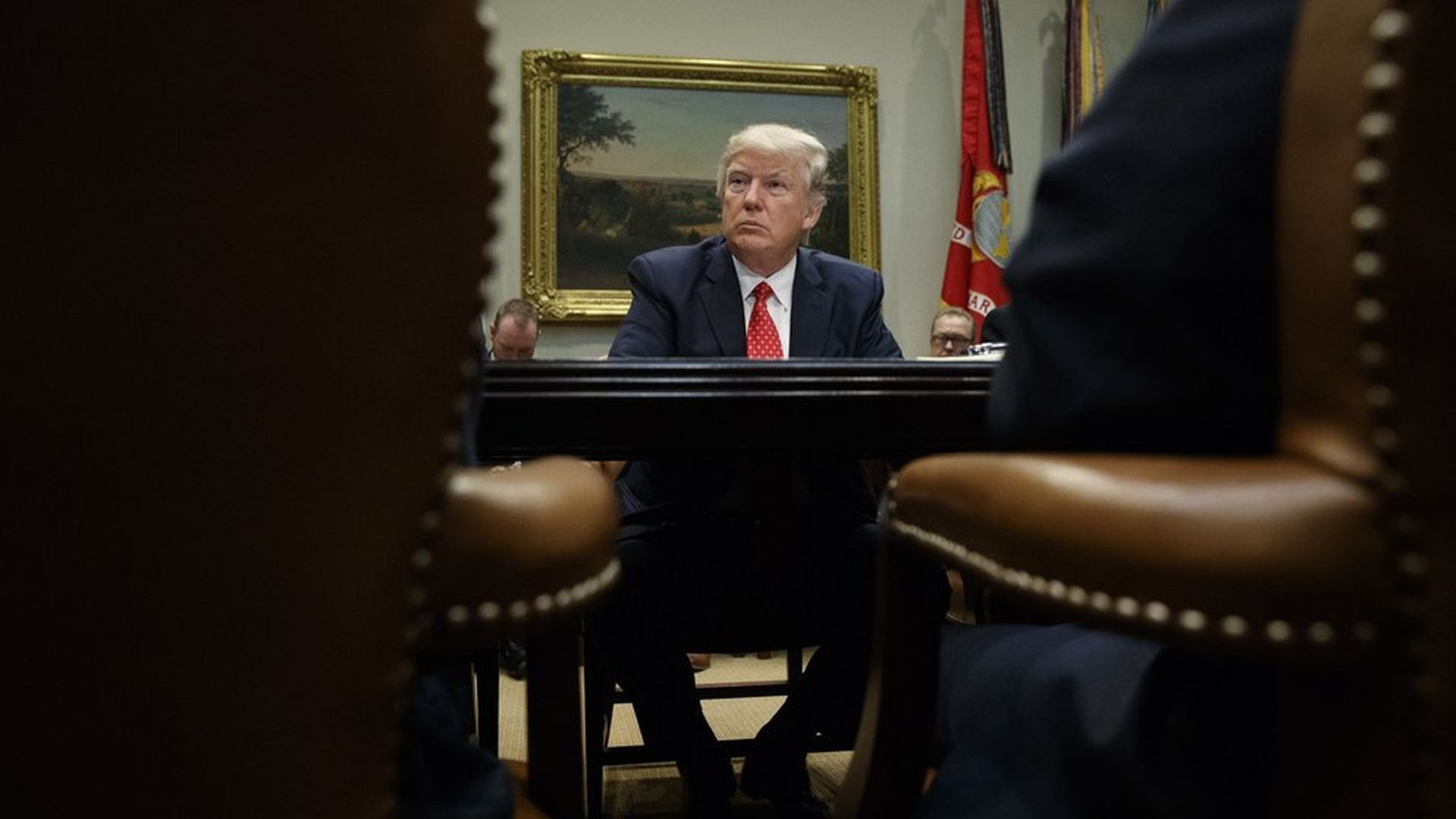 President Trump has begun reaching out to veterans of earlier White Houses for advice, as he seeks to bring more order and stability to a chaotic internal power structure that relies on competing and sometimes conflicting centers of gravity.
From a West Wing insider: "I just wish he'd done it before he took office."
The conversations suggest West Wing changes could be in the offing, according to people close to the White House.
One source said there's clearly "some fluidity" as Trump begins Day 20 as president. Other sources, directly involved, tell us there was lots of jockeying and conversations among senior West Wing players over the weekend, as top officials sought to further define their still-murky lanes.
"We've added a little due process," said a top official. "The question still is: Can we herd all the cats?"
The dilemma: The president likes having chief strategist Steve Bannon as a disrupter and presidential whisperer who is "Trump's beating heart, tied to the base" — the dynamic, angry forces who won the election. The challenge for White House Chief of Staff Reince Priebus is building a system that lets Bannon be Bannon, while fostering internal and external communication, consultation and coordination.
What Trump is thinking: People who talk to the president say he has been alternately frustrated and defensive when discussing the rollout of his executive order restricting migrant travel. Friends explain that Trump likes to be liked: He's a lifelong schmoozer and dealmaker who, despite the sharp elements of his message, doesn't like being portrayed in the harsh light that the travel restrictions have triggered.
Trump after dark: The calls to White House alumni show that the president is continuing his pattern of consulting widely by telephone, despite being suddenly encased in the ultimate closed system. According to associates, Trump still has his old number that he used to work with the avidity of a telemarketer.
The secret system: Friends and Trump are co-conspirators in a cheeky new practice that keeps him tied to his longtime outside network. Here's how participants say it works: You call and leave a voicemail on the old phone — or at night, perhaps Trump sees the number pop up on caller ID. If POTUS wants to talk, he calls back from his new, Secret-Service-approved secure phone — savoring his small triumph over a bureaucratic and security apparatus designed to rein in this lifelong kibitzer.
Go deeper