Trump's Saudi visit draws to a close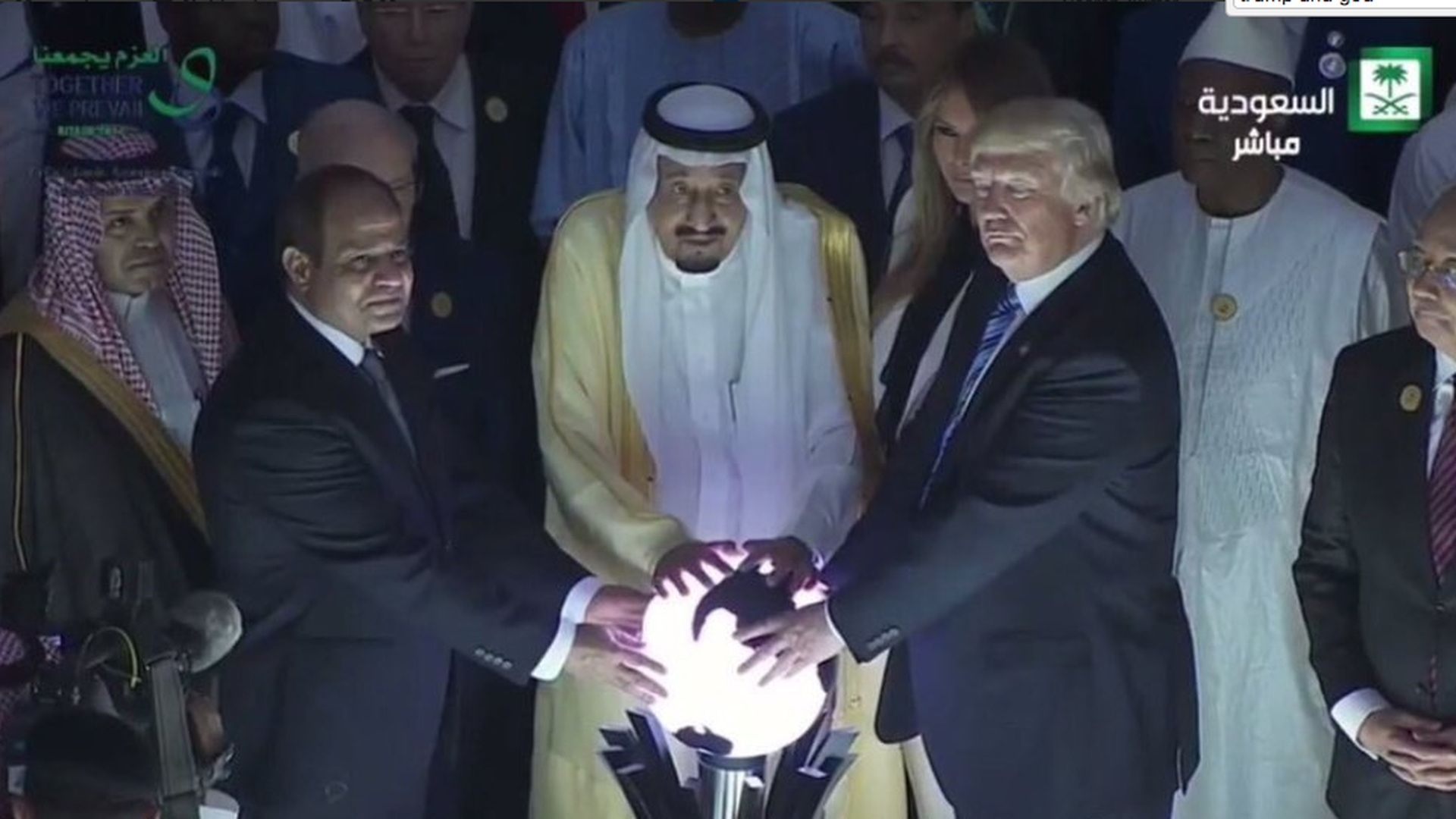 President Trump, pictured above with Egyptian President el-Sisi (L) and King Salman of Saudi Arabia at the opening of the Global Center for Combatting Extremist Ideology, has skipped the final item on his agenda in Saudi Arabia — a keynote address at the "Tweeps 2017" forum on using social media to combat extremism. Ivanka Trump appeared in her father's place.
Saudi Arabia was Trump's first foreign stop as president, and he received a warm welcome — including an airport greeting from King Salman and an invitation to take part in a traditional sword dance.
What the White House is saying, per the Washington Post's Philip Rucker: "Words senior White House officials used tonight to sum up Saudi leg of trip- "Historic," "ambitious," "action," "tough," "exhausted."
Next stop: Israel. Follow along with the itinerary of the 8 day trip using this helpful card deck.
Go deeper