Trump's Russia respite, at price of long-term peril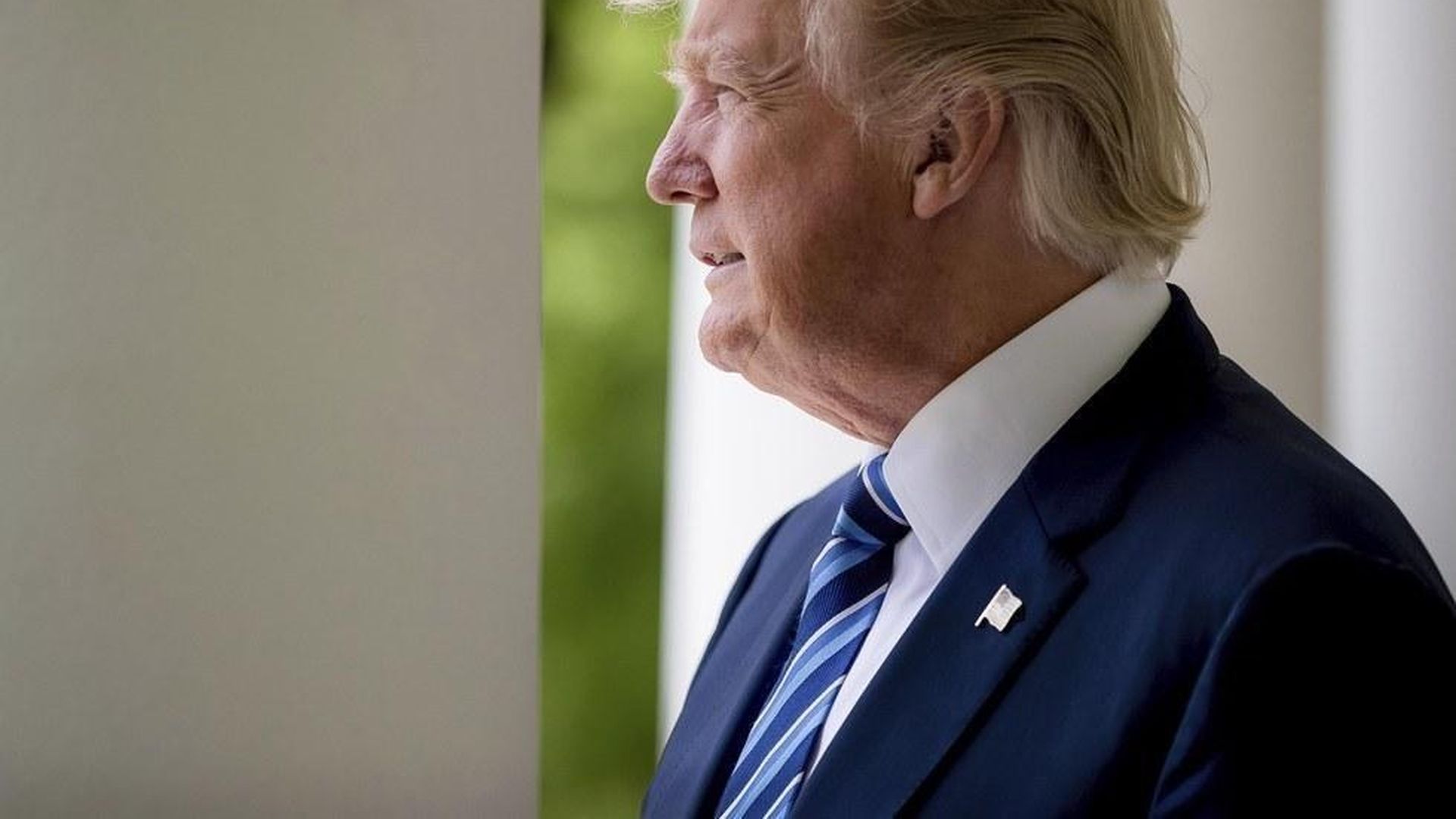 The surprise appointment of straight-arrow former FBI Director Robert Mueller as Special Counsel ("to oversee the previously-confirmed FBI investigation of Russian government efforts to influence the 2016 presidential election and related matters") lets the White House and Hill try to get traction on other topics.
But Yahoo's Michael Isikoff, steeped in federal law enforcement, told Greta Van Susteren on MSNBC that the selection was the "worst possible choice for the White House ... dangerous." Mueller is by-the-book, focused on making cases, viewed as impervious to outside influence.
Mueller also happens to be friends with the spurned Jim Comey, another reason that the choice — announced by Deputy Attorney General Rod Rosenstein, who apparently was irate that the Comey firing was initially pinned on him by the White House — is worrisome for the West Wing.
The capital chaos finally took its toll in markets, which had their worst day of 2017. The trend continued today in Europe and Asia, on growing nerves about the future of Trump's agenda. (Dow down 383, or 1.78% ... Worst NASDAQ day since Brexit vote 11 months ago ... Wall Street Journal front-pager: "Stocks, Dollar Sink on Washington Turmoil" ... N.Y. Times A1, "Capital Drama Rattles Wall St. And Stocks Dive.")
Chris Krueger of Cowen Washington Research Group emails us about what he's hearing from his Wall Street clients:
"Very anxious ... No one knows what to make of anything ... Markets strive and thrive with certainty and nothing about this is certain ... The D.C. Dumpster fire rages."
What it means: The markets, and White House, are right to be skittish. Here's the big picture, from the forthcoming edition of The Economist (which loves to patronize the ex-colonies) under the headline, "Deep breath, America":
"The dismay Americans felt at their governing system's previous round of tribalism and dysfunction fuelled the rise of Mr Trump. There is no reason to suppose this cycle will lead to anything better."
Next up: Trump's Michael Flynn problems from last night,in one screen
Go deeper