Trump's Russia lawyer threatens stranger over email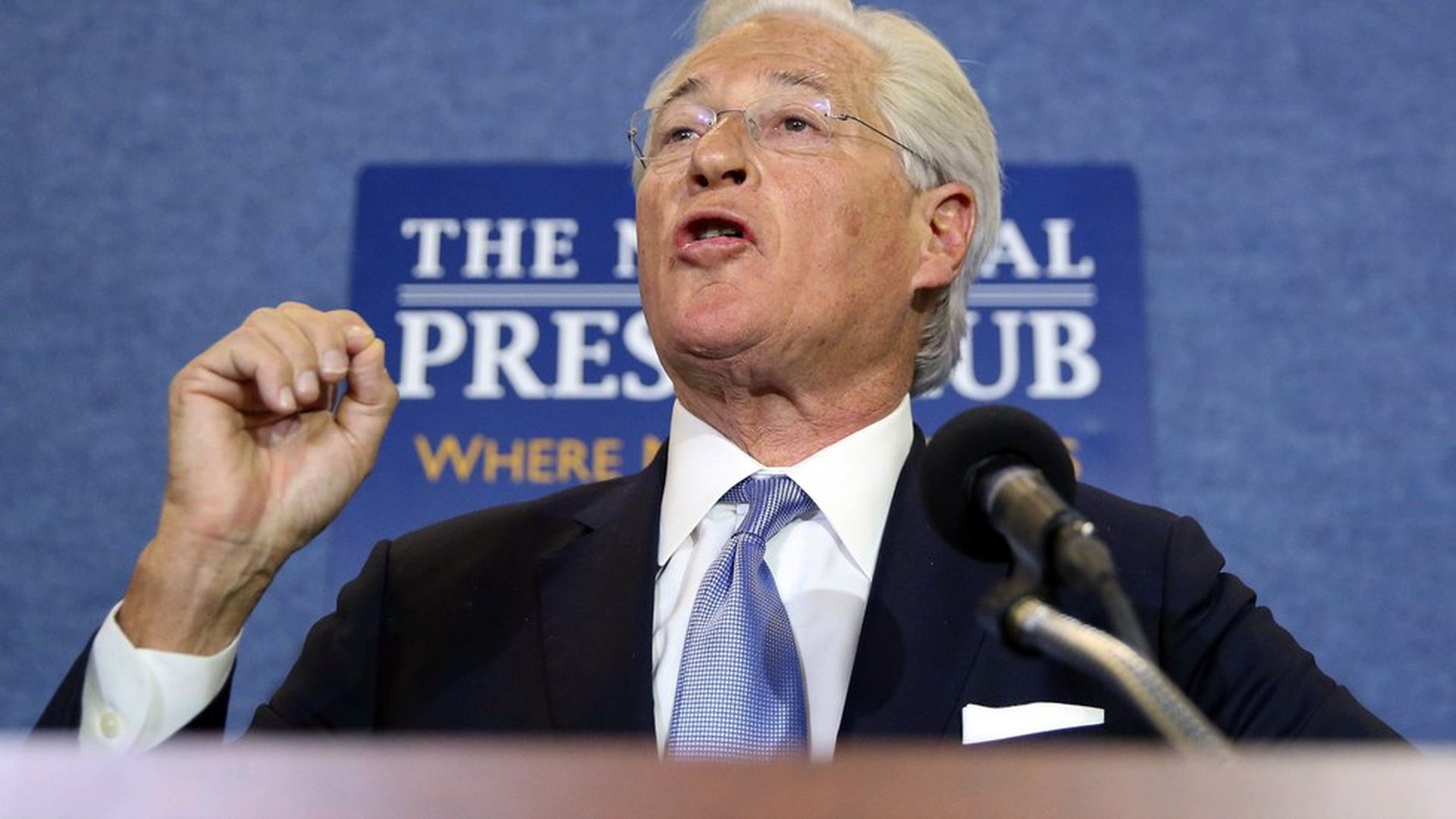 Marc Kasowitz, President Trump's personal attorney for the government's Russia probe, allegedly wrote a string of threatening emails last night to a unnamed man who sent him an email urging him to "Resign Now" as he was at risk of becoming a "disparaging historical footnote," per ProPublica.
The impetus for the man's initial email: A ProPublica story from earlier this week that alleged Kasowitz wasn't attempting to get a security clearance because a history of alcohol abuse would make it difficult to obtain one.
Why it matters: Kasowitz is Trump's longtime attorney, but their relationship was already reportedly deteriorating, according to the New York Times, which reported Kasowitz might resign. Stories like this only make a bad situation worse — not to mention the public relations disaster.
The man's initial email:
Marc,
You don't know me. I don't know.
But, I believe it is in your interest and the long-term interest of your firm for you to resign from your position advising the president re. pending legal matters. No good can come from this and, in fact, your name may turn out tot be a disparaging historical footnote to the presidency of DJT.
Kasowitz's first email:
F--- you
Kasowitz's second email:
And you don't know me, but I will know you.
How dare you send me an email like that
I'm on you now. You are f---ing with me now
Let's see who you are
Watch your back , b----
The man's reply:
Thank you for your kind reply.
I may be in touch as appropriate.
Kasowitz's third email:
[The man's name] call me [Kasowitz's phone number] if you want a conversation. I will have it with you. You are such a piece of s---. Call me. Don't be afraid, you piece of s---. Stand up. If you don't call, you're just afraid. Call me
Kasowitz's fourth email:
I'm Jewish, I presume you are too. Stop being afraid. Call me. Or give me your number and I will call you. I already know where you live, I'm on you. You might as well call me. You will see me. I promise. Bro.
From Kasowitz's spokesman:
Mr. Kasowitz, who is tied up with client matters, said he intends to apologize to the writer of the email referenced in today's ProPublica story. While no excuse, the email came at the end of a very long day that at 10 pm was not yet over. "The person sending that email is entitled to his opinion and i should not have responded in that inappropriate manner," Mr. Kasowitz said. "I intend to send him an email stating just that. This is one of those times where one wishes he could reverse the clock, but of course I can't."
Go deeper