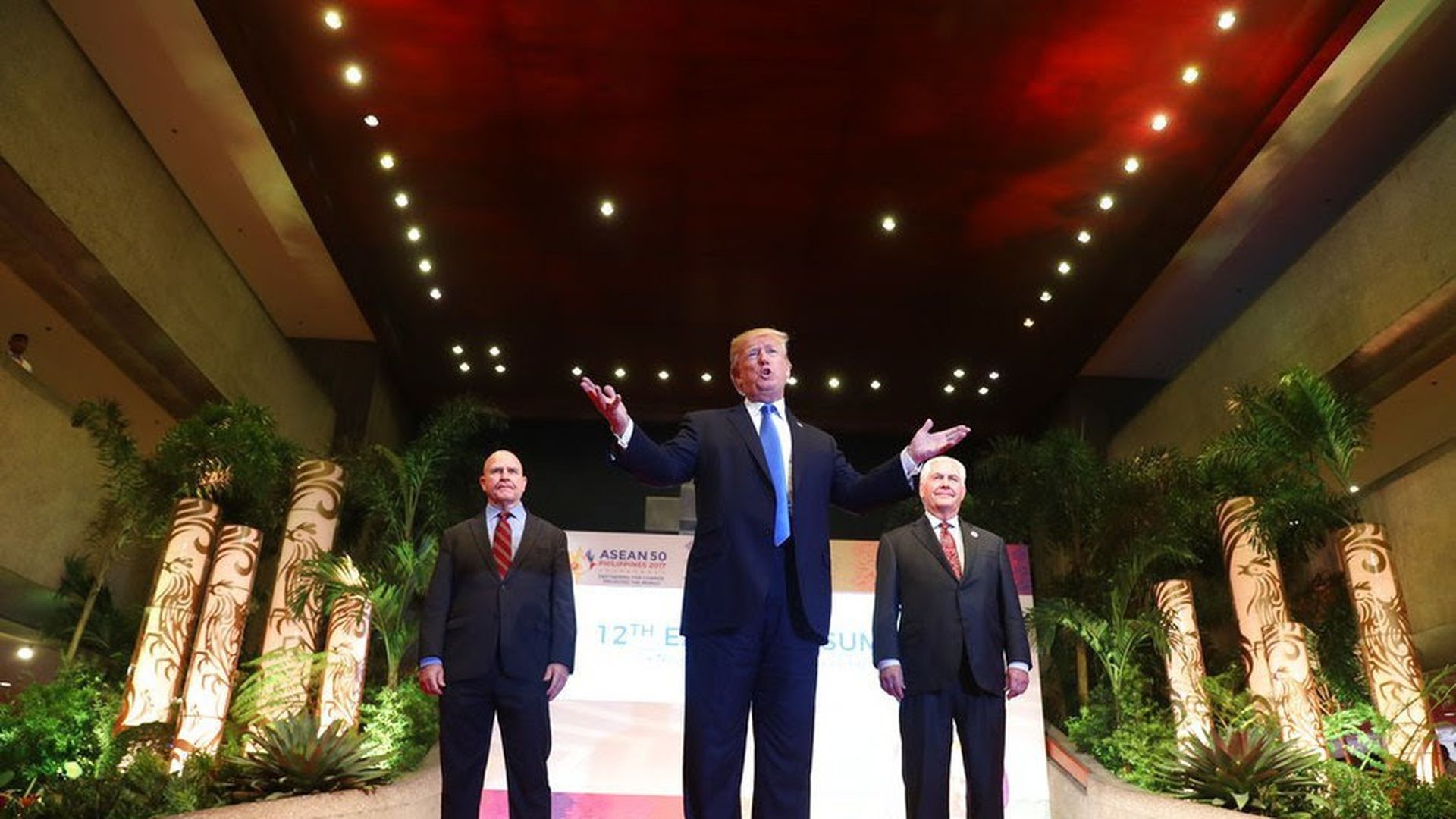 President Trump arrived back at the White House just before 9 last night after his first Asia swing — five nations, six cities, three summits, 20,295 miles.
AP's Jonathan Lemire and Jill Colvin: "For all his tough campaign talk on trade, Trump appeared reluctant to take a confrontational stance. He cajoled and flattered leaders in Tokyo and Seoul without eliciting firm commitments for a more balanced economic relationship."
Behind-the-scenes nugget: "As Trump and Chinese President Xi Jinping wrapped up their joint statements to the press in Beijing [and] ducked backstage, Xi summoned his interpreter and posed an inquiry to Trump: 'Who is Roy Moore?'"
Not The Onion: The president at 5:40 a.m. tweeted that "Fox & Friends" will be "showing much of our successful trip to Asia, and the friendships & benefits that will endure for years to come."
"While in the Philippines I was forced to watch @CNN, which I have not done in months, and again realized how bad, and FAKE, it is. Loser!"
He also pointed America to a tweet from a citizen saying "best president ever!"
Developing ...
Be smart: Trump has been teasing a "major" post-trip announcement, sending Washington's business and trade communities scrambling. Axios' Jonathan Swan poked around and found out it's less than meets the eye: He'll do a wrap-up of the trip, but don't hold your breath. Big stuff coming — it's just not baked yet.
Go deeper