Trump's politics-first approach to sexual misconduct allegations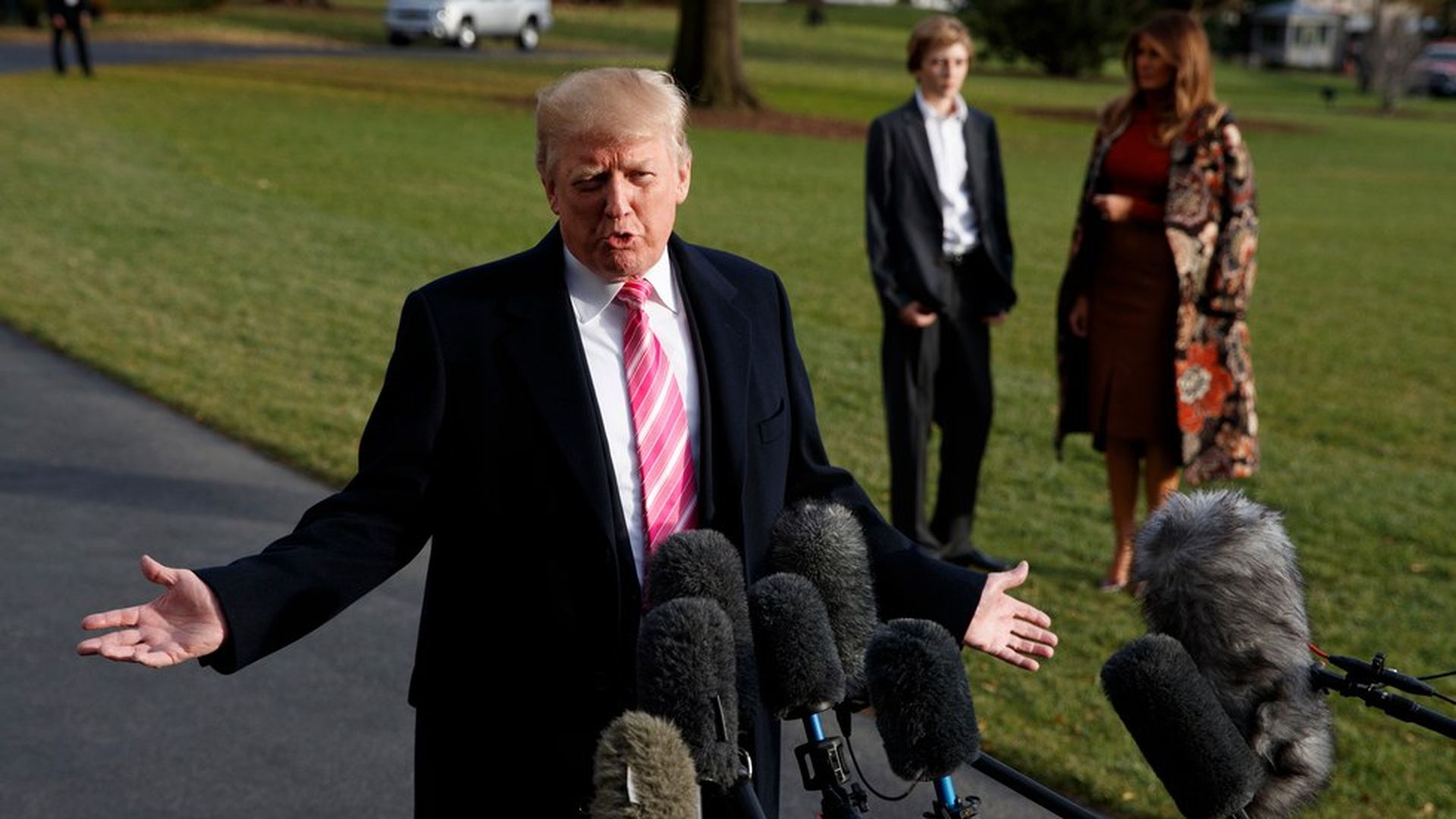 This week, Donald Trump defended Alabama Senator candidate Roy Moore in the face of several sexual harassment and assault charges, drawing attention to the fact that Moore has denied the accusations (and contending that electing a Democrat would be much worse).
Why it matters: While the President has not commented on every high-profile allegation, there is a clear pattern in his comments — Democrats get his quick condemnation, while Republicans and allies get his support. And let's not forget, Trump has himself been accused by at least 11 women of sexual assault or harassment.
Democrats
On Harvey Weinstein (a major Democratic donor):
"I've known Harvey Weinstein for a long time. I'm not at all surprised to see it."
On Sen. Al Franken:
"The Al Frankenstien picture is really bad, speaks a thousand words. Where do his hands go in pictures 2, 3, 4, 5 & 6 while she sleeps? And to think that just last week he was lecturing anyone who would listen about sexual harassment and respect for women. Lesley Stahl tape?"
On Bill Clinton:
"There's never been anyone more abusive to women in politics than Bill Clinton. My words were unfortunate — the Clintons' actions were far worse." Trump also invited four of Clinton's accusers to the second presidential debate last year.
Republicans
On Roy Moore:
"He denies it. Look, he denies it. If you look at all the things that have happened over the last 48 hours. He totally denies it. He says it didn't happen.... We don't need a liberal person in there, a Democrat, Jones."
On Bill O'Reilly:
Trump called O'Reilly "a good person" and said, "I don't think Bill did anything wrong," shortly after the New York Times reported that he had settled with five different women over sexual harassment claims.
Roger Ailes:
After the Fox News chairman was ousted due to charges of sexual harassment, Trump brought him in as an unofficial campaign adviser.
Go deeper