Trump's personal lawyer reportedly urged him to fire Bharara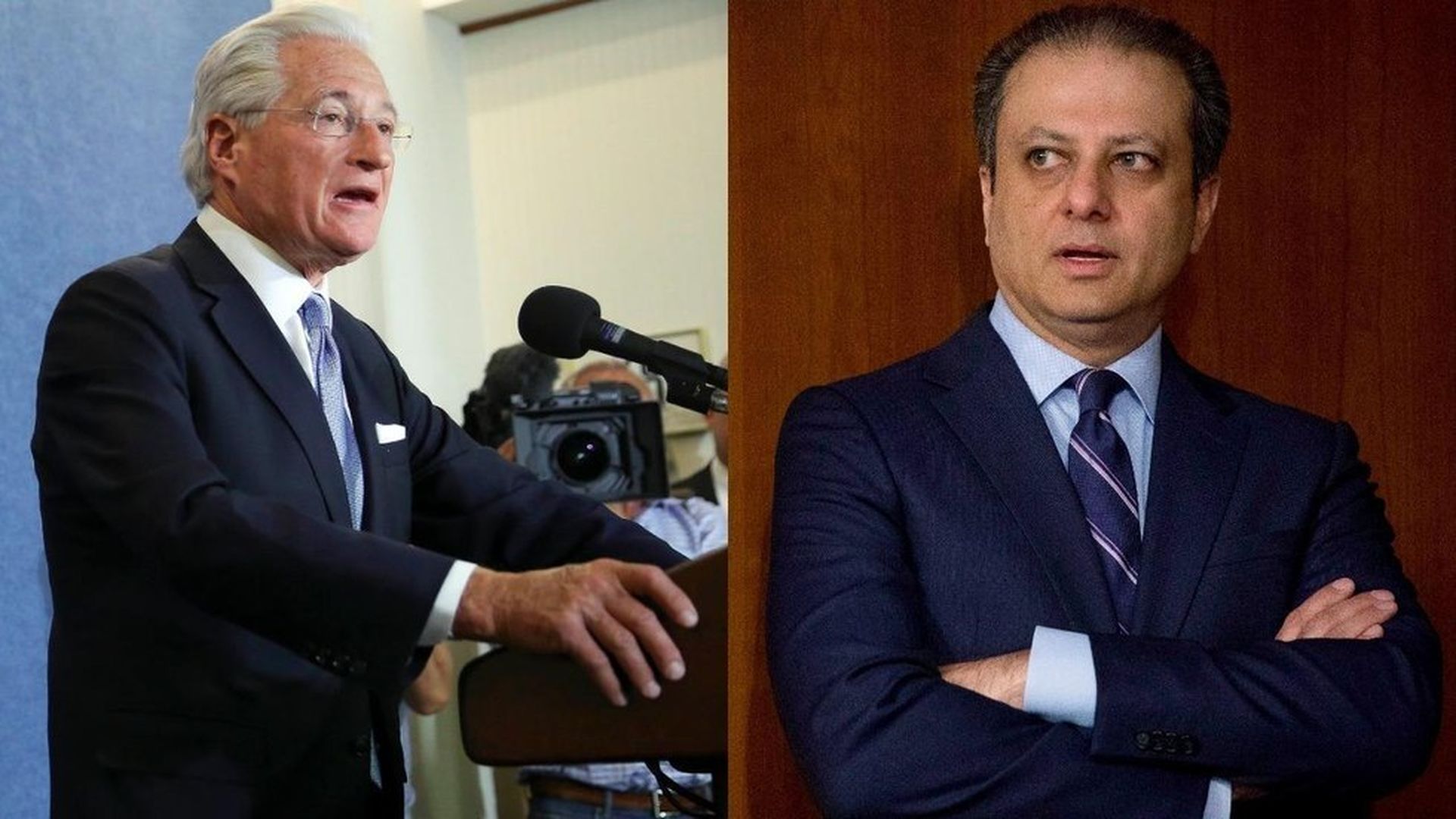 Marc Kasowitz, President Trump's personal lawyer, told associates that he had a hand in Trump's decision to fire Preet Bharara, the former U.S. attorney for the Southern District of New York, earlier this year, per ProPublica.
The key quote: Kasowitz reportedly told Trump that Bharara was "going to get" him, according to ProPublica's sources.
Why this matters: While the president has the power to hire and fire U.S. attorneys, it's just another potential entanglement of Trump's personal relationships and his duty to govern — especially after Trump asked Bharara to stay in his job last November before eventually firing him in March.
Go deeper