Trump's permanent campaign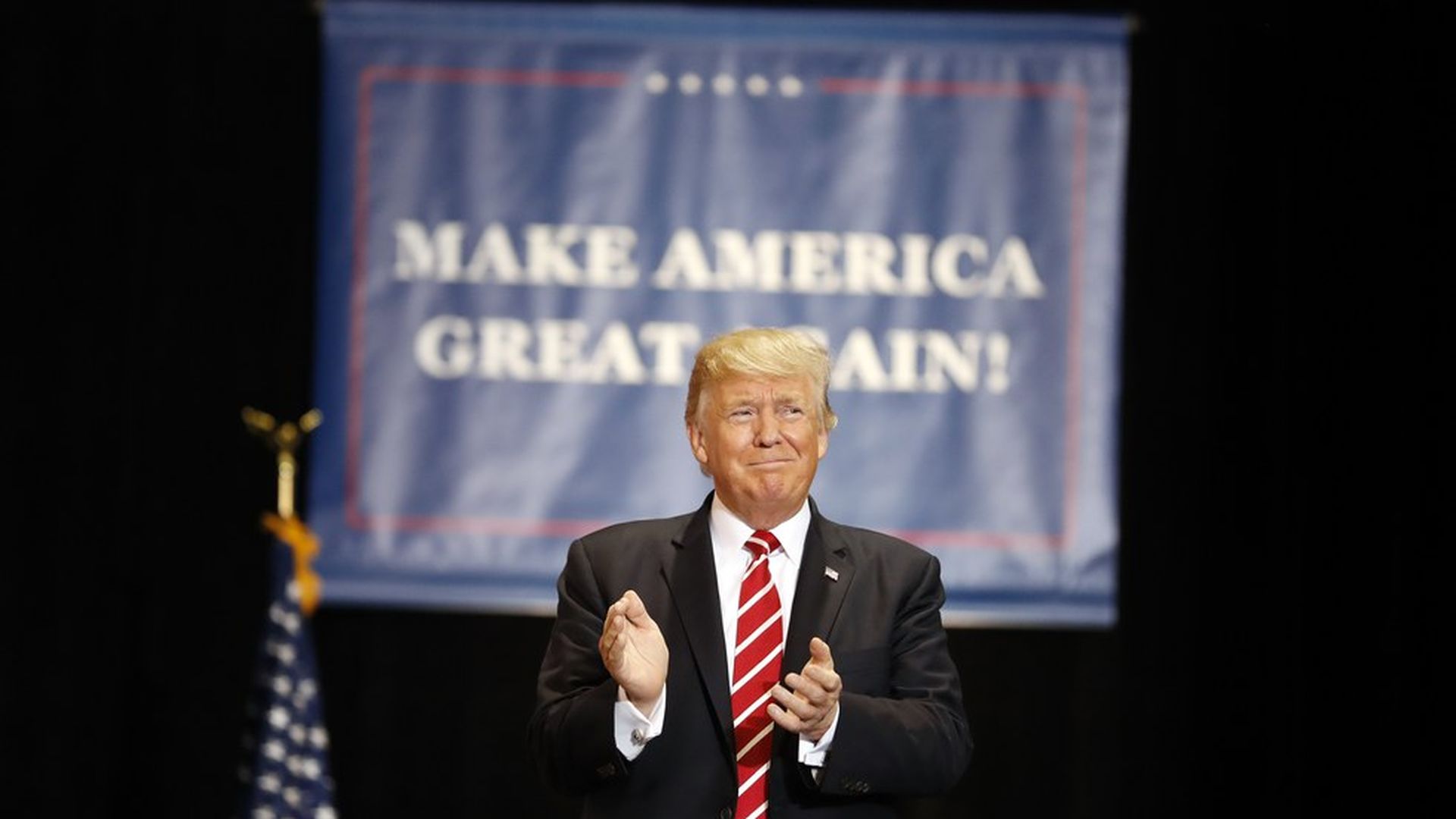 "The permanent campaign has been a fixture of the modern presidency for more than a generation ... But ... Trump ... has scaled new heights," the L.A. Times' Mark Z. Barabak writes in the paper's lead story, "Trump wages a campaign without end":
"Trump filed the paperwork establishing his 2020 reelection committee the day he took office and has already started fundraising, years before his predecessors began raking in cash."
"He has trampled protocol and turned explicitly nonpolitical events, like the Boy Scouts' national jamboree, into replicas of his roisterous campaign stops."
Why it matters: "Trump has transformed the bully pulpit — the president's ability to rally the country in pursuit of his goals — into a sort of vanity project, staging events not to advance any substantive agenda but to vent and, as aides admit, bask in the adulation of supportive audiences."
Go deeper