Trump's own "Little Marco" moment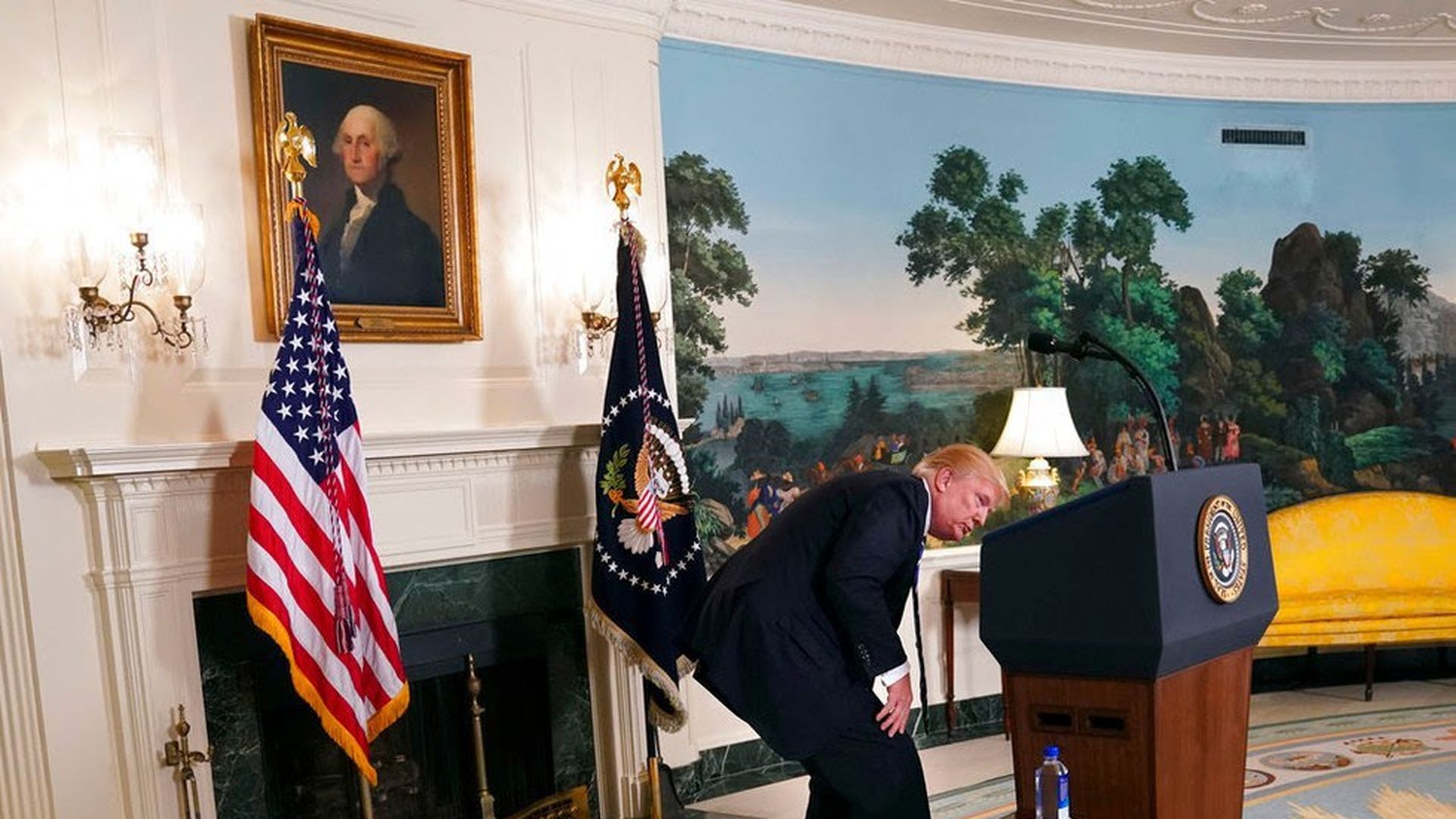 Giving a 21-minute wrap-up on his Asia trip in the Diplomatic Room yesterday, "Trump pauses address to nation to take 2 big swigs of water," by AP's Ken Thomas:
"At first, he couldn't find any in his presidential lectern. 'They don't have water? That's OK,' he said. When he was informed it was sitting on a small table to his right, the president unscrewed the cap, took a drink [of the Fiji water] and then resumed his speech. He took another swig later in the speech. ... Trump's water break drew instant comparisons to Florida Sen. Marco Rubio's 2013 speech after then-President Barack Obama's State of the Union."
Trump said at a campaign event in Fort Worth in February 2016: "When they put Marco on to refute President Obama's speech, do you remember that catastrophe? ... He's like this: 'I need water. Help me, I need water' ... This is on live television. This total choke artist ... Unbelievable."
Rubio retweeted yesterday's Fox video and added: "Similar, but needs work on his form. Has to be done in one single motion & eyes should never leave the camera. But not bad for his 1st time."
Trump used variations of "respect" eight times: "Everywhere we went, our foreign hosts greeted the American delegation, myself included, with incredible warmth, hospitality, and most importantly respect."
Go deeper