Trump's next order: 1 reg in, 2 regs out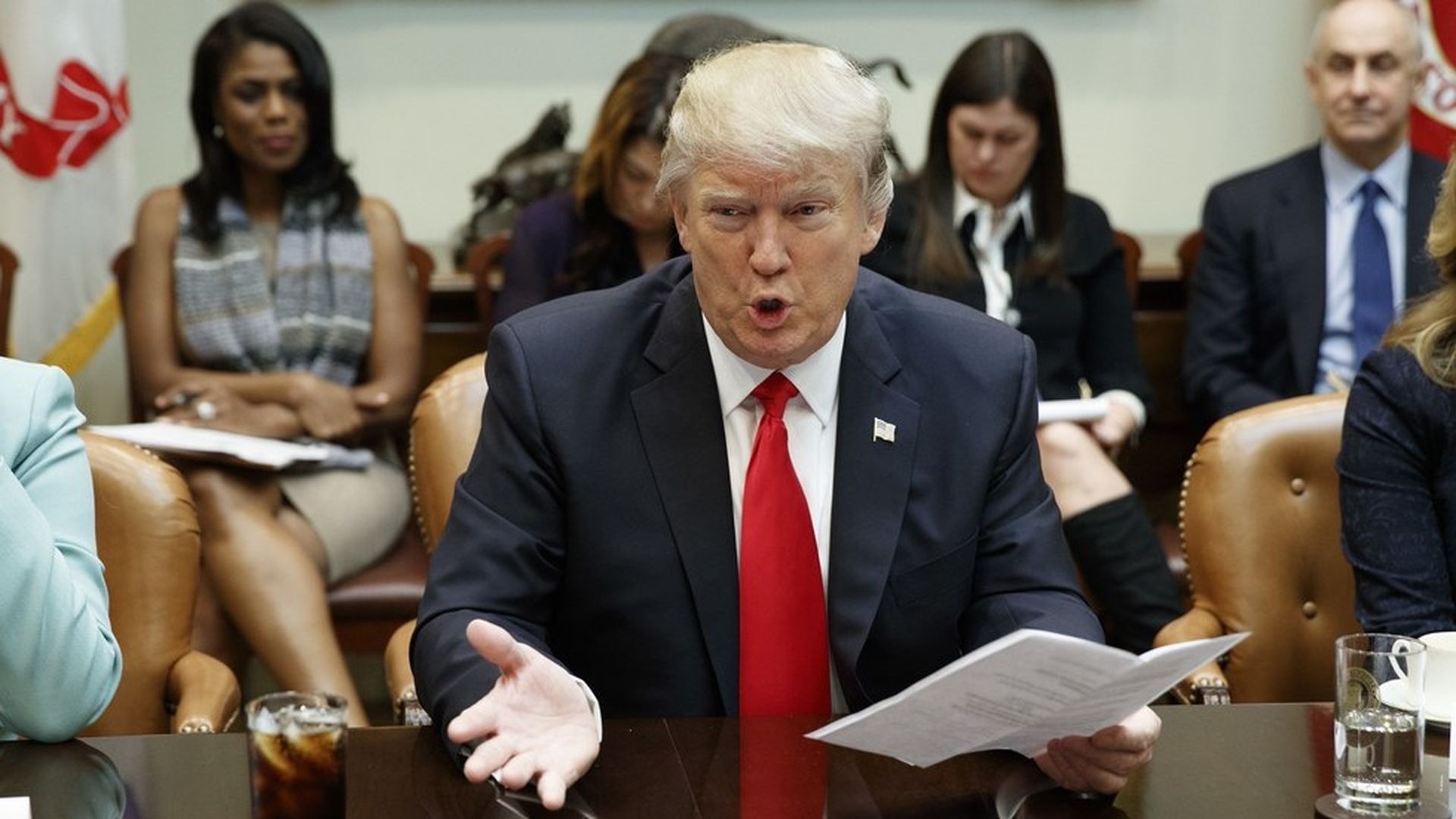 Trump signed his promised "one in, two out" executive order for regulations this morning, surrounded by small business leaders.
At a meeting with the small businesses beforehand, Trump said:
"We want to make life easier for the small business owners.... We are going to simplify, reduce, eliminate regulations. We're doing that for big business too, by the way. Can't be any discrimination, right? Big businesses are thrilled with what's happening. The stock market has gone up massively since the election."
Go deeper