Trump's new cable diet: More Fox News, less everything else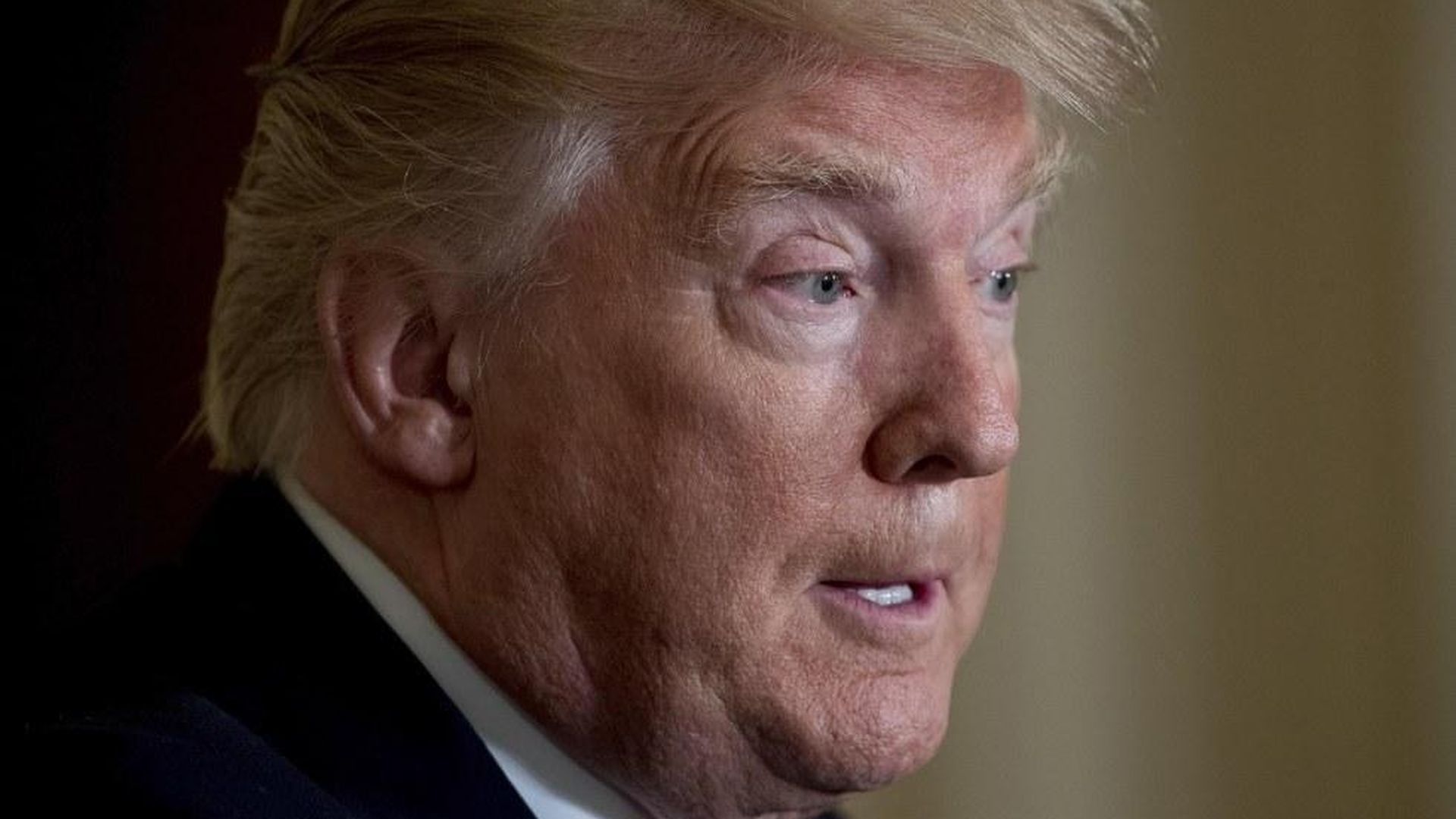 A series of reports this weekend reveal that the President has gotten pickier about his media diet publicly, but in private, he's still fueled by the entire cable news ecosystem — a circus he has created around his sharp attacks and viewing habits that seems to fuel him.
From Ashley Parker and Robert Costa for The Washington Post:
His morning friends: Trump turns on Fox around dawn and phones lawmakers who appear on the show to tell them how they did almost immediately after they appear. Trump has told friends he thinks the network is nicer to him in the post-Ailes era.
When he's not watching Fox: He likes the business shows. In the morning, the president typically flips between "Fox & Friends," Maria Bartiromo's show on Fox Business and CNBC's "Squawk Box."
The West Wing plays all the cable networks: Even though POTUS told the AP (below) that he doesn't watch MSNBC or CNN anymore, The Post reports that most of the TVs in the West Wing display CNN, Fox, Fox Business and MSNBC at all times.
His relaxation TV: He watches Golf Channel, a favorite of his on the campaign trail.
From an interview with The AP:
He says he doesn't watch CNN, MSNBC or Morning Joe anymore: Reports surfaced throughout Trump's campaign and inauguration that Trump liked watch Morning Joe and that he watched CNN for coverage of him. On Sunday he told the AP he doesn't watch those programs because they treat him badly.
But, but, but: The Washington Post reports that some in The West Wing thinks he still tunes in for the top of Morning Joe's program.
He doesn't watch anything "unpleasant": At the same time, the President says he watches Fox because it's the most accurate cable network, not because it treats him well.
From Ben Schreckinger and Hadas Gold in Politico Magazine:
He doesn't hate the fake news media, but he needs his base to think he does: "The great secret of 1600 Pennsylvania Avenue is that Trump's war on the media is a phony one, a reality show that keeps his supporters fired up and distracted while he woos the constituency that really matters: journalists."
The White House press shop issues: Official press passes have typos and factual errors and reporters have found press office staffers to be out of the loop.
The press shop likes stories about the inside: "If you're doing anything involving any sort of palace intrigue, they are crazy cooperative," said one reporter, voicing a common observation. "But if you have any sort of legitimate question, if you need a yes or no answer on policy, they're impossible."
Go deeper