Trump's new budget plan: Cuts at EPA, $54B increase in defense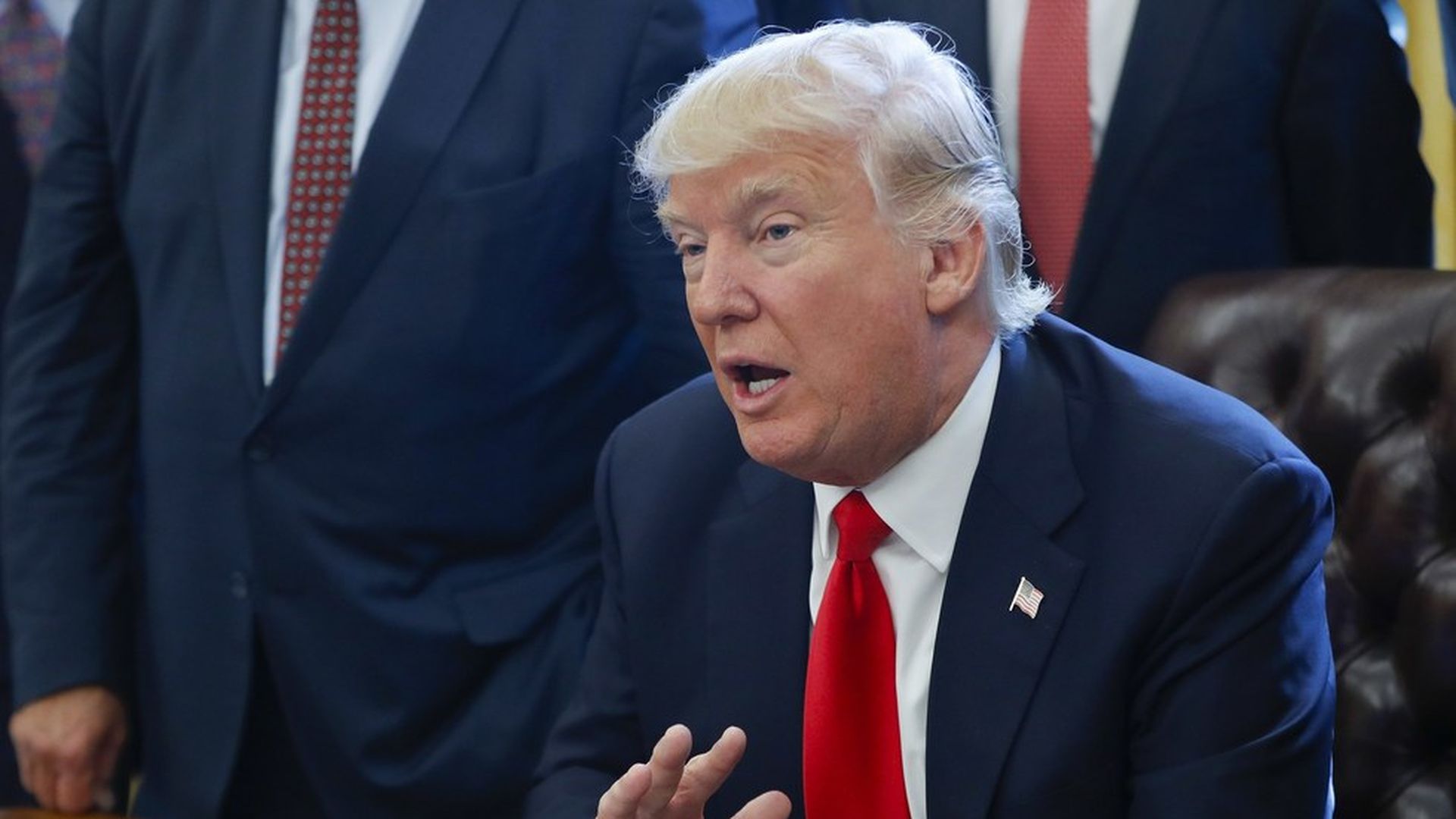 The White House is sending Cabinet officials their first draft of budget numbers on Monday. The big changes you can expect will be severe cuts to the Environmental Protection Agency, as Axios reported yesterday. Other targets include the State Dept. and social safety programs, with savings used to bolster military spending by $54 billion.
Negotiable factors: Resistance from federal agencies could lessen the severity of cuts in the original plan before a final budget request is sent to Congress. From there, Capitol Hill will have the final say. In order to pass Trump's defense request, lawmakers in both parties will have to agree to raise the government spending caps on defense and domestic programs imposed by the 2011 Budget Control Act.
Precise timing: As the NY Times points out, his plan — which is a product of a collaboration between President Trump's budget director, Mick Mulvaney; National Economic Council director Gary Cohn; and chief strategist, Steve Bannon — is intended to make a "big splash." The release is carefully timed to come the day before the president's address to Congress.
Go deeper