Trump's MS-13 speech takes a dark turn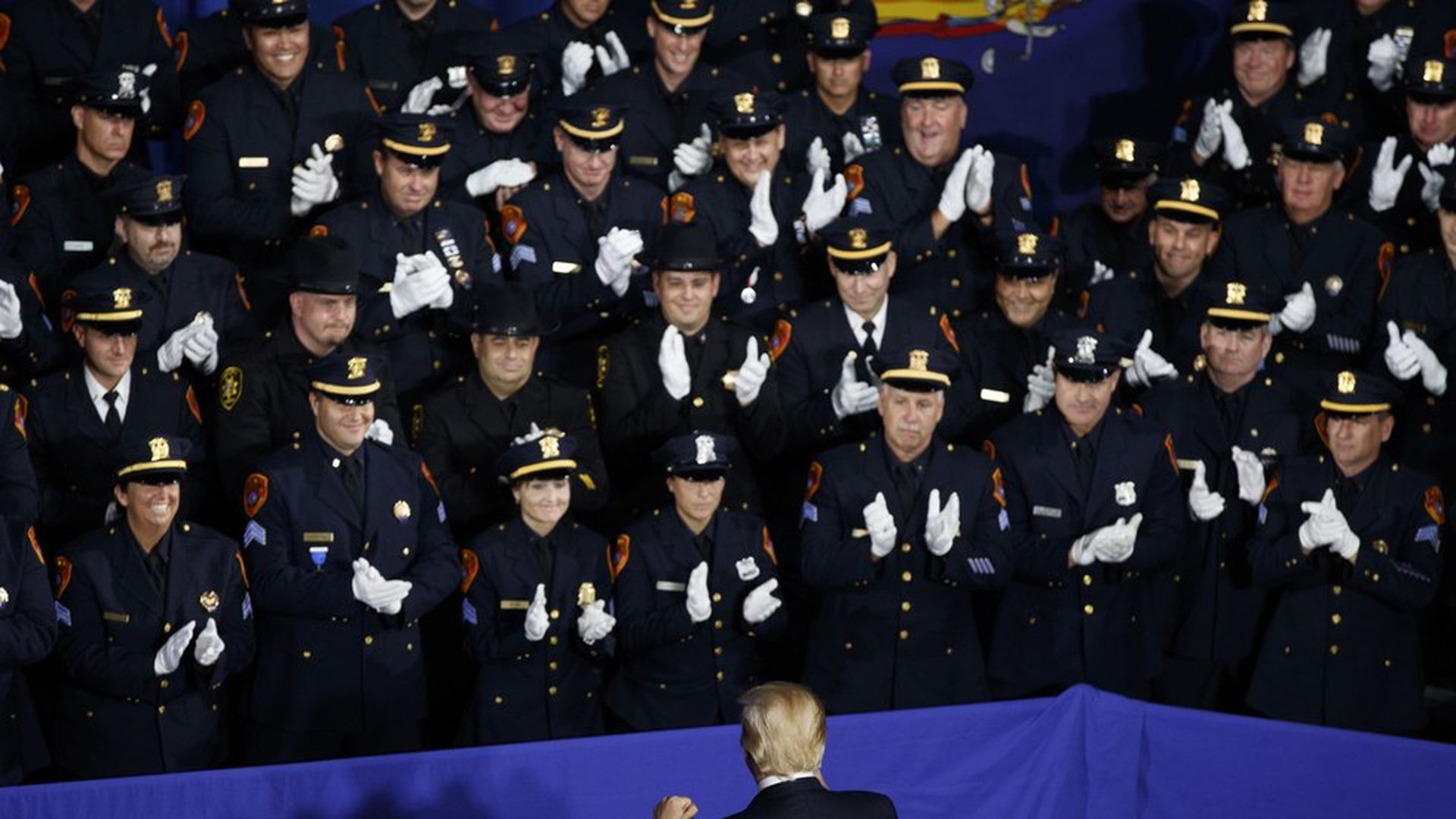 In a raucous, often dark speech to law enforcement officials on Long Island about the government's response to MS-13, President Trump obliquely addressed the palace intrigue swirling around his White House staff. "John Kelly is one of our great stars," he said while singling out the head of Homeland Security, who is rumored to replace Reince Priebus as chief of staff.
Some of Trump's darker rhetoric:
To "every gang member and criminal alien" — "We will find you. We will arrest you. We will jail you. And we will deport you."
On MS-13: "They have turned peaceful parks and beautiful, quiet neighborhoods into blood-stained killing fields…We are liberating our towns. I never thought I'd be standing up here talking about liberating towns on Long Island, where I grew up."
Addressing police brutality: "Please don't be too nice. Like, when you put somebody in a car and you're protecting their head…I said, 'You can take the hand away, okay?'"
Go deeper