Trump's most memorable memes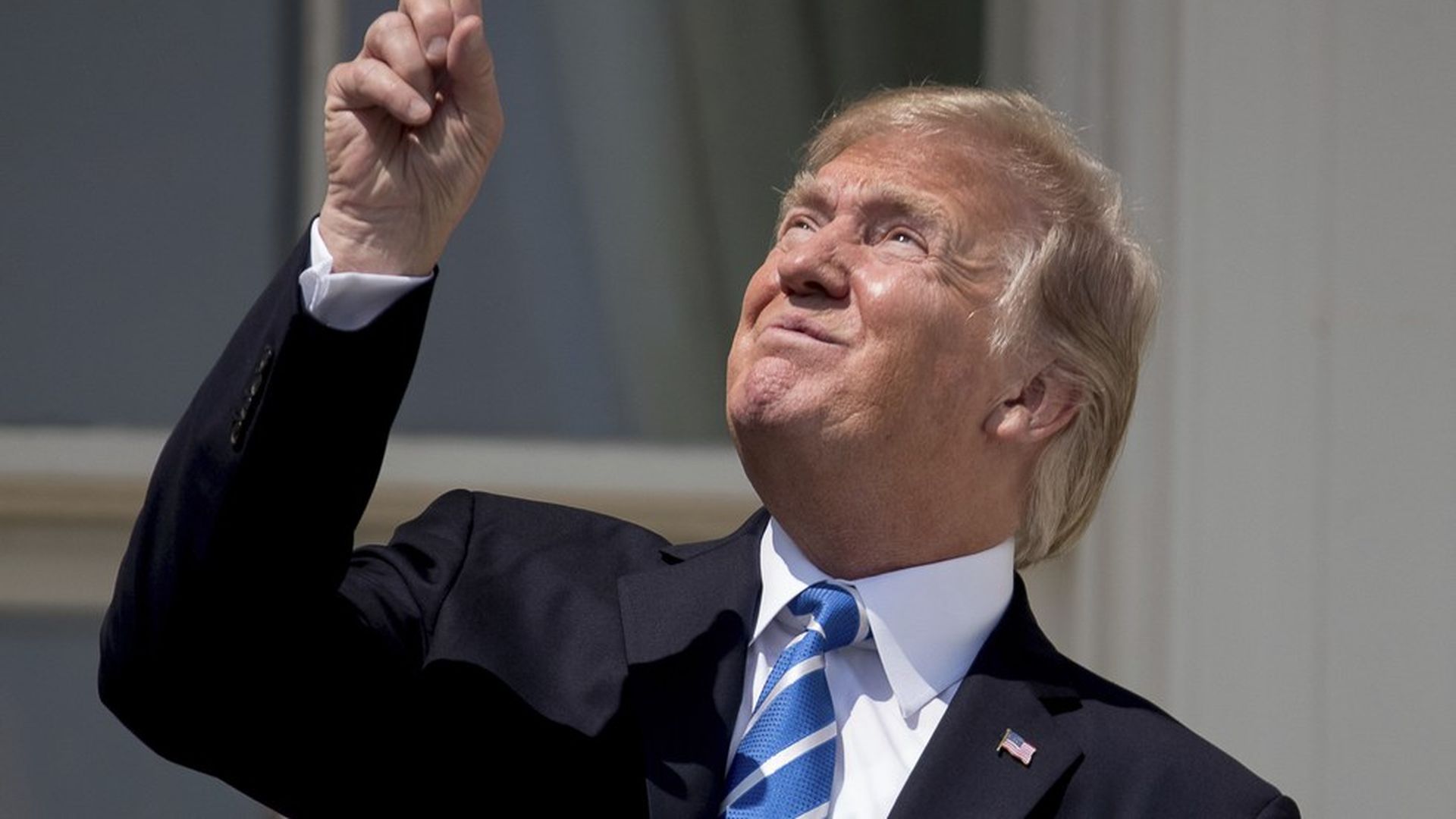 President Trump retweeted a meme this morning of him "eclipsing" Barack Obama. This isn't the first time Trump has tweeted a controversial image, so we gathered some of the most memorable and controversial memes he's tweeted.
Why it matters: No matter how hard new chief of staff John Kelly has tried to clean up the Trump message, controlling the President's tweets could prove as tough as ever. Trump loves maps and visuals, asking for them in his intelligence briefings. It's not a surprise that he can't help but tweet a flattering, visual meme on his Twitter before analyzing its context or origin.
1. Hillary Clinton Star of David: This tweet from early in 2016 was controversial because of the 6-pointed star alongside a background of money, which many saw as anti-Semitic. The meme was traced back to a white supremacist message board.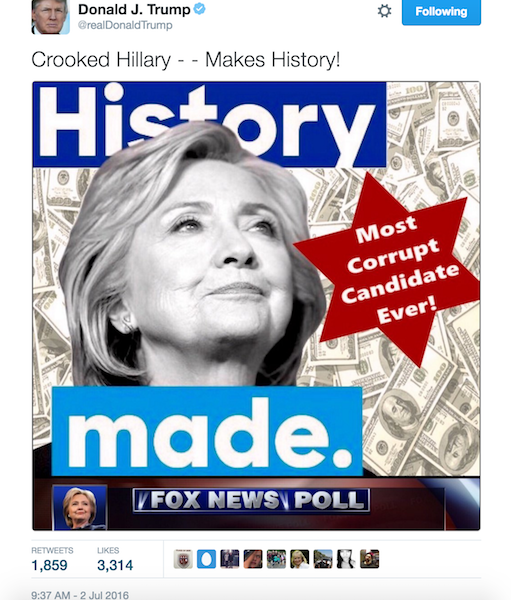 2. Hating on Heidi: During the campaign, Donald Trump tweeted this meme insulting Heidi Cruz — the wife of then-presidential candidate Ted Cruz.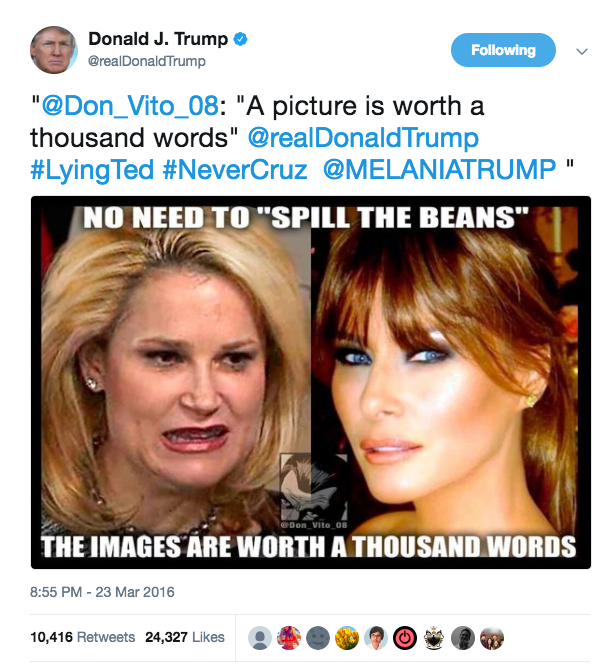 3. Trump Train: Many Trump supporters talk about being on the "Trump train." Donald Trump replied to @patrioticpepe — an account for the frog meme which became associated with the broader alt-right — with this meme.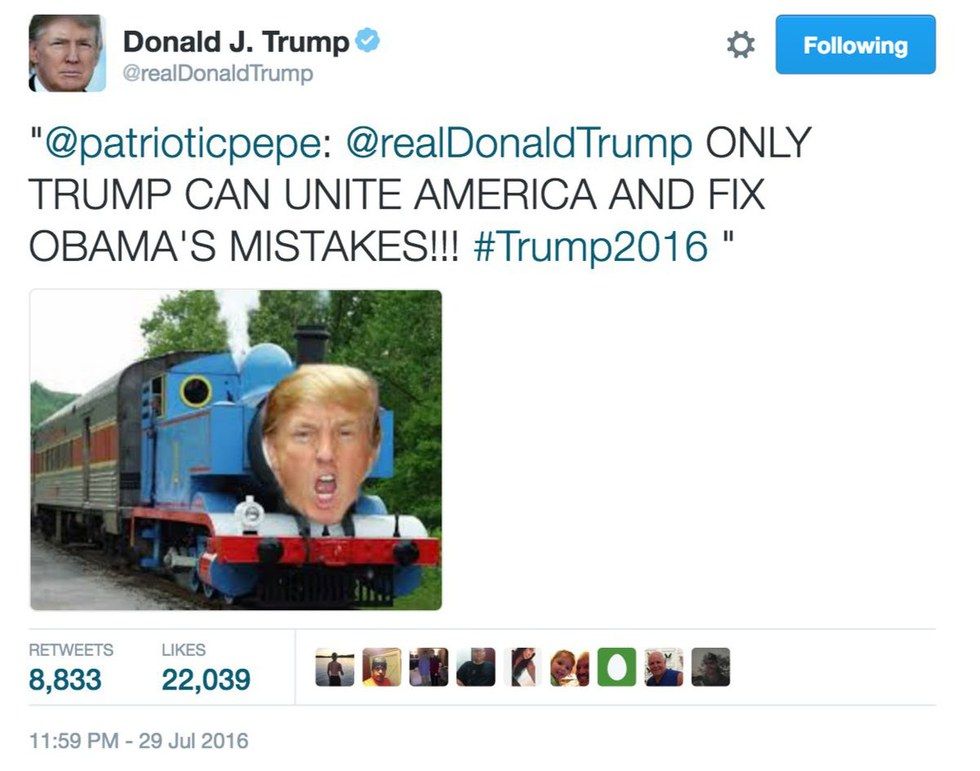 4. Body slamming CNN:
5. Another train, another CNN slam: A few weeks ago, Trump tweeted this photo of a train running over through a CNN-logo on a person. This drew criticism, as it was tweeted shortly after a woman was killed by a car at the "Unite the Right" Charlottesville rally.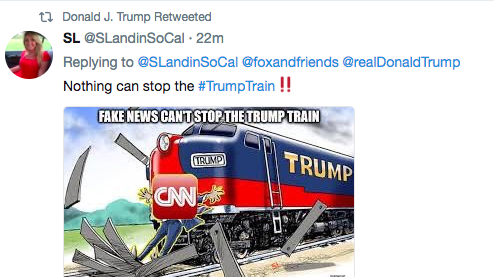 6. Eclipse: And of course, today's tweet: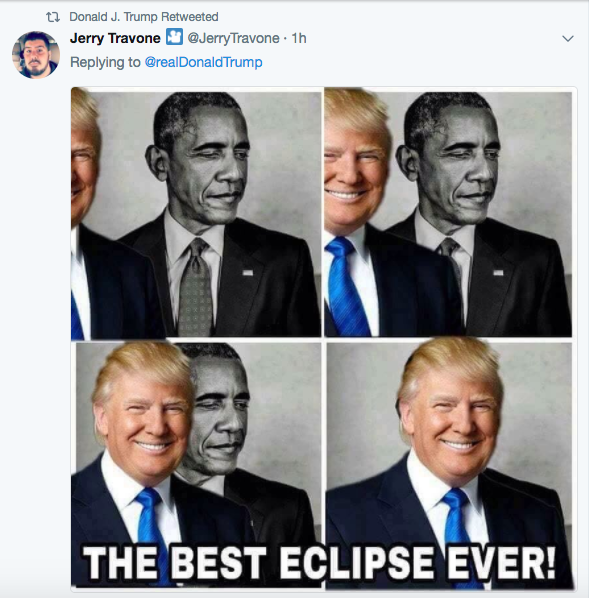 Go deeper