Trump's morning tweets: Tax reform, Iran deal and Hillary Clinton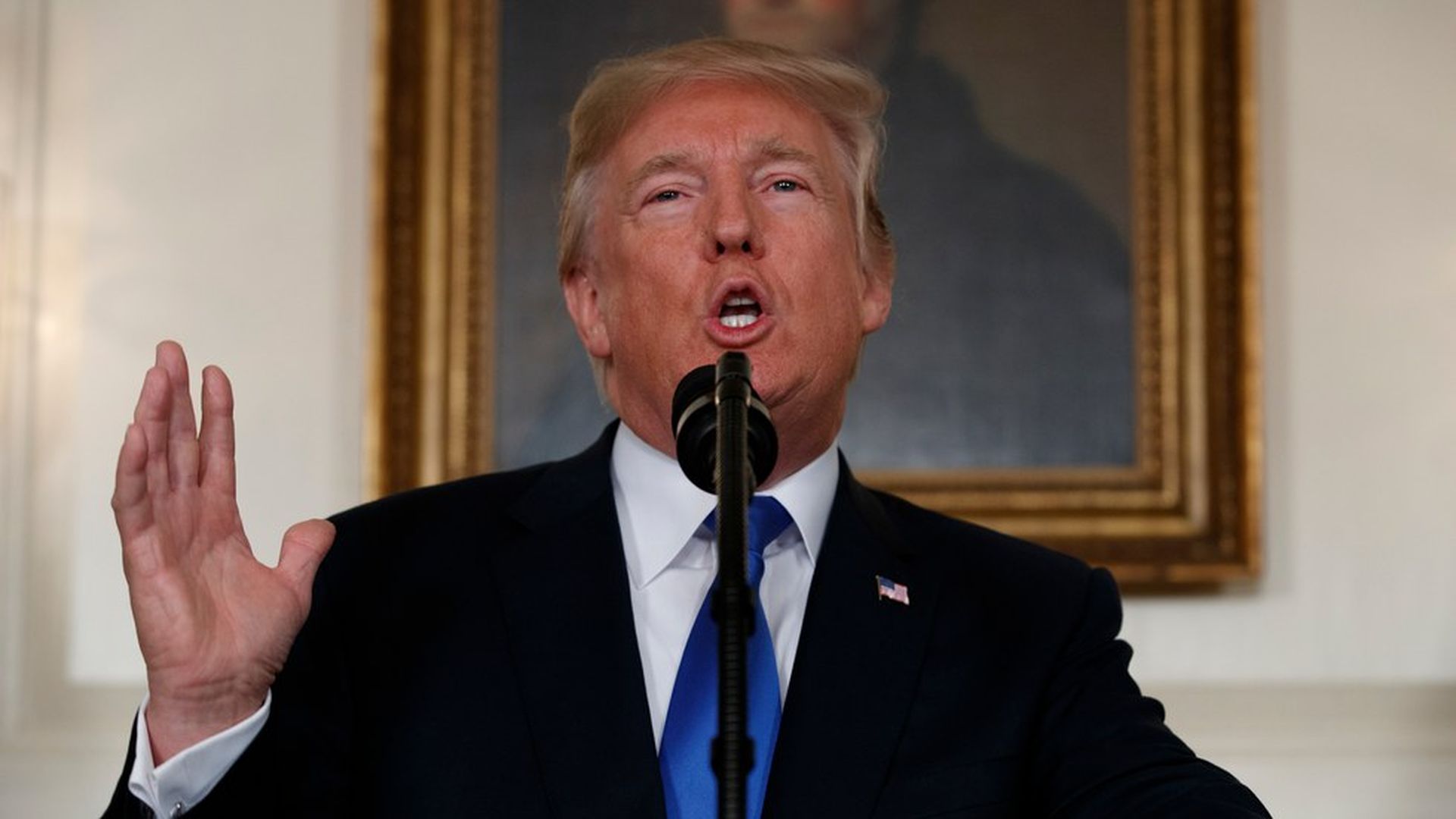 President Trump had a busy morning on Twitter, blasting everyone from the Democrats and their position on his tax reform plans, to Chuck Schumer's changing attitudes on the Iran deal.
Nod to 2020: Trump, who filed the paperwork for his re-election campaign on the day of his inauguration, also took aim at "Crooked" Hillary Clinton, tweeting that he hopes she'll run against him again.
The tweets:
Trump made it clear he was watching Fox News while firing off his tweets this AM, pointing to the former Reagan economic adviser, Art Laffer, who joined the network this morning to sell Trump's tax reform plan.
More context: Sen. Chuck Schumer also issued a statement today arguing that the "fake math" on Trump's tax cuts is a "deliberate manipulation of numbers and facts" and he said companies are already sitting on a lot of cash.
Schumer also called out Trump for his frequent touting of the stock market: "As the president likes to point out, the stock market is at record highs and companies are raking in unprecedented profits, yet wages have remained relatively flat," said Schumer. "That's proof positive that companies already have a cash windfall, but they're not using it to boost wages."
Trump then tweeted about the success of the stock market under his presidency:
He also targeted Hillary Clinton, who Nigel Farage criticized for "making a sad, sorry spectacle of herself" on Fox & Friends this morning, stating he hopes she'll run in 2020.
Go deeper