Trump's lawyers present case that firing Comey wasn't obstruction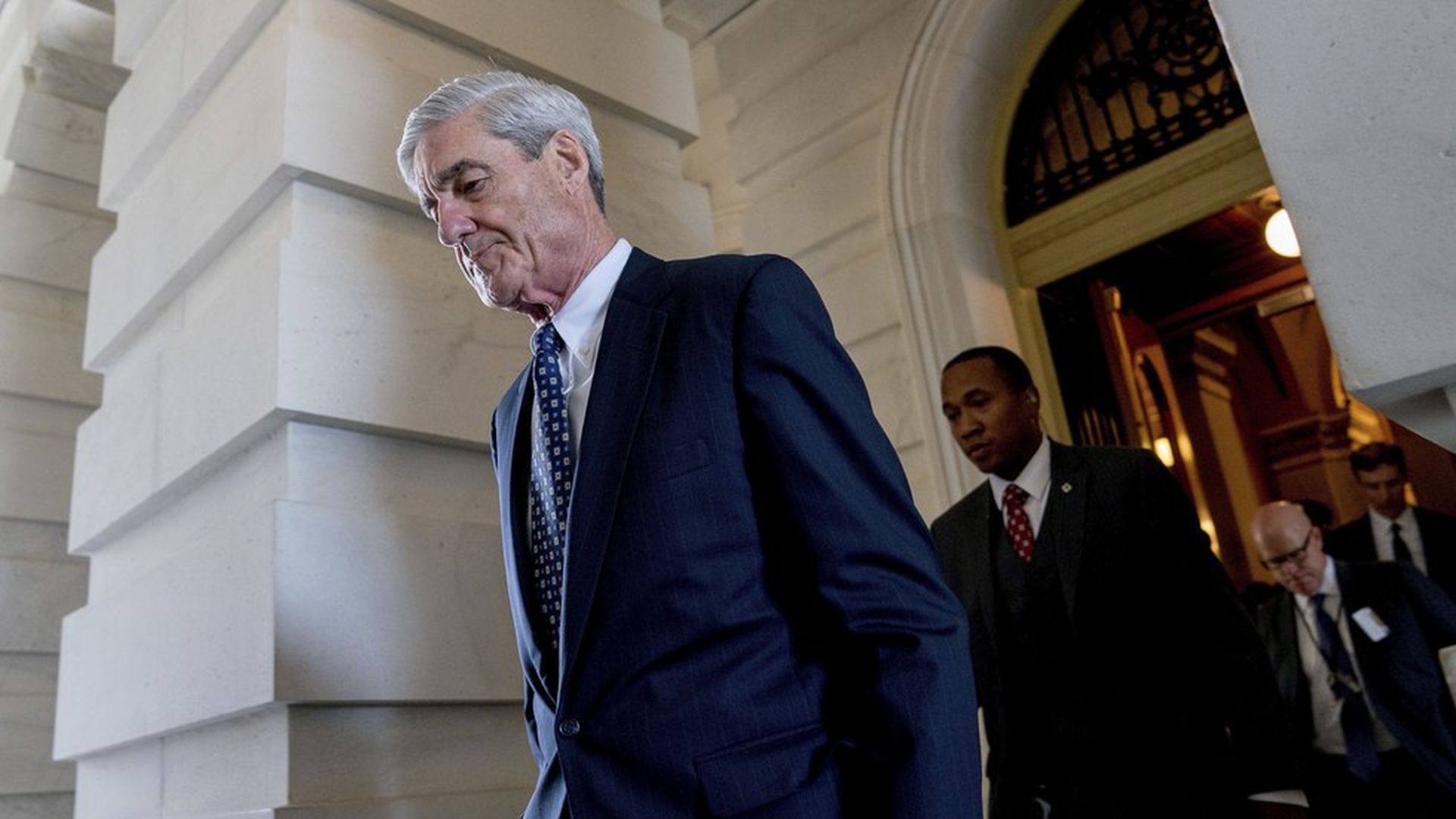 President Trump's lawyers have presented memos to Special Counsel Robert Mueller making their case as to why Trump did not obstruct justice when he fired former FBI Director James Comey, per the WSJ.
What the memos say: One says that Trump, as president, has the power to hire and fire whomever he pleases under the Constitution. It also cites additional case law meant to strengthen the argument that Trump didn't obstruct justice. Another details why they believe Comey is an unreliable witness prone to exaggeration.
Why it matters: It makes sense that Trump's legal team would try to get ahead of the Mueller team's expected arguments — it's what any good defense team would do. But there's no indication that Mueller has been persuaded to stop investigating possible obstruction.
Go deeper