Trump's Labor Secretary nominee: Alexander Acosta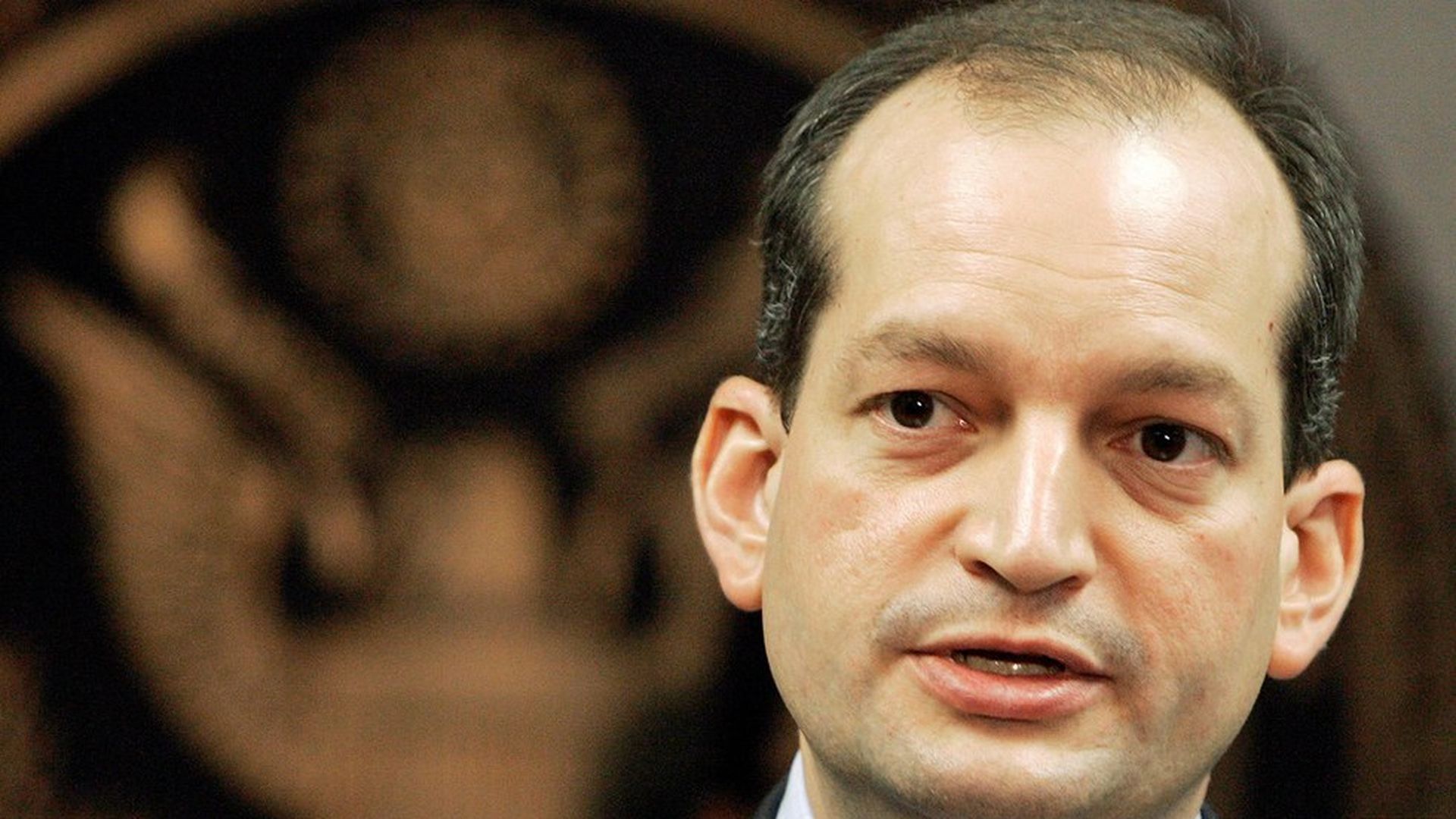 Former U.S. Attorney Alexander Acosta will be President Trump's new Labor Secretary nominee, according to multiple media reports. NBC News and Fox News were the first to report the news, which Trump is expected to formally announce during his 12:30p.m. press conference. If confirmed, Acosta would be the first Hispanic in Trump's cabinet.
Acosta clerked for Judge Samuel Alito on the Court of Appeals for the Third Circuit in addition to a two-year term on the National Labor Relations Board. He was also appointed assistant attorney general for the Department of Justice's Civil Rights division by George W. Bush in 2003, making him the first Hispanic to serve in that position.
Other notable details:
Go deeper