Trump's health care meeting schedule is filling up for Monday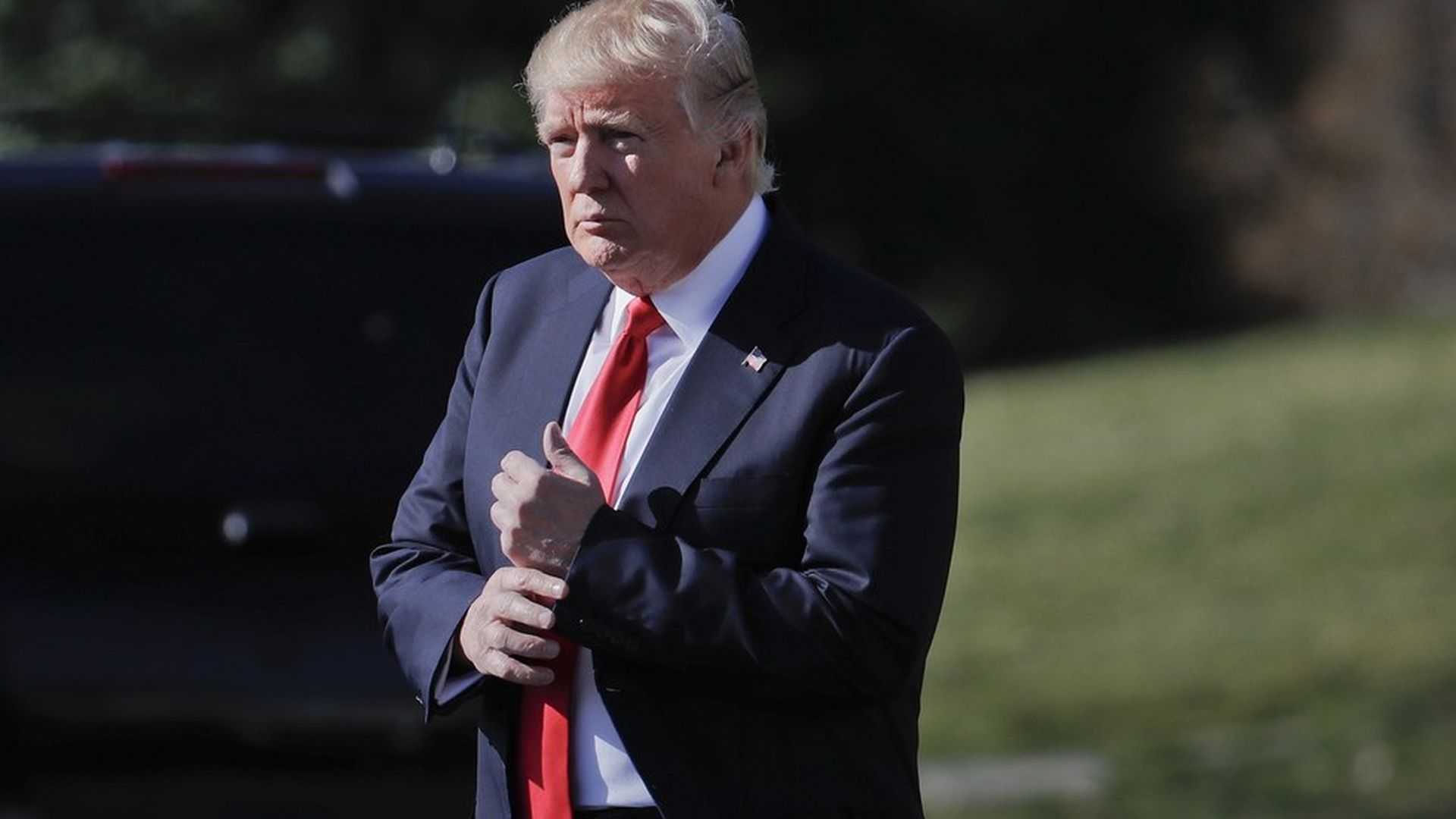 It's looking like a big health care meetings day for President Trump on Monday. First, he's bringing the governors to the White House in the morning, on the last day of their National Governors Association meeting in Washington — and health care is sure to be a big topic, especially the future of Medicaid. Then, Bloomberg reports, he's going to have a talk with top health insurance executives, including the head of the Blue Cross and Blue Shield Association. Anthem and Cigna officials also have been invited.
Between the lines: The meetings suggest that Trump is getting more involved in some of the biggest Obamacare repeal problems the Republicans have to solve — like how to end the law's Medicaid expansion without hurting the states, and how to keep insurers in the market during the transition to a new system.
Go deeper