Trump's FTC picks unlikely to shake up tech landscape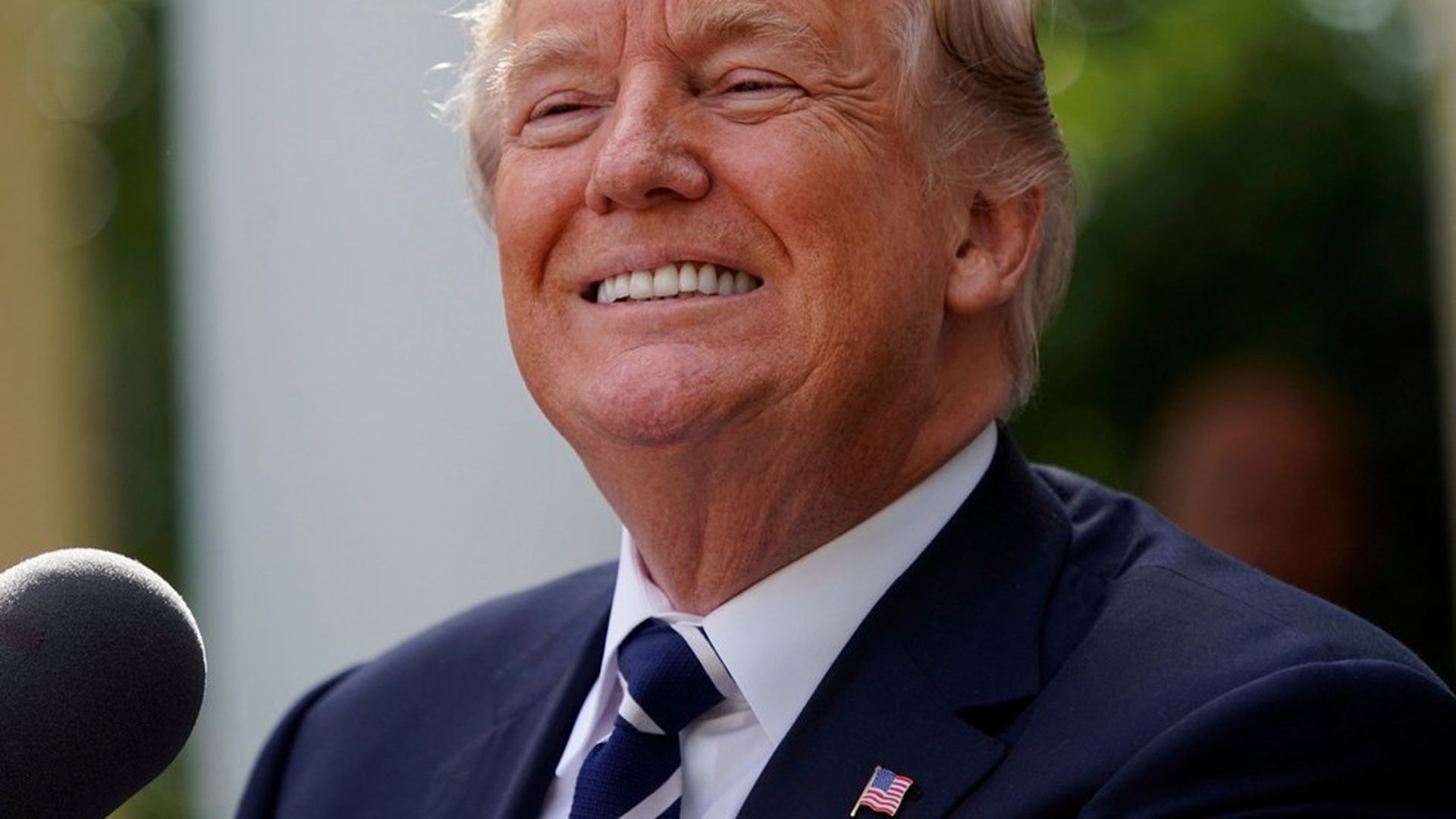 President Trump has selected the next FTC chairman and minority commissioner. The White House announced Trump plans to nominate Joseph Simons, a Washington antitrust attorney who's served two tours at the FTC, to the chairmanship. Rohit Chopra, a senior fellow at the Consumer Federation of America, will be nominated as a commissioner.
What to expect: Simons is seen as a traditionalist when it comes to enforcing antitrust laws, meaning he likely won't revamp the way the government defines markets when looking at the dominance of large tech companies. He'll undoubtedly be questioned on the topic during his confirmation hearing.
For example, he helped to develop a technique for market definition that was incorporated into the Justice Department and FTC's merger guidelines, which he's unlikely to veer from.
"He's not an ideologue," said a source who knows Simons. "His approach is finding the right result. He's not going in trying to make a point."
He's not as well-known in privacy and data security circles, which is the other major policy area under the FTC's purview. But he is known as a protege of Tim Muris, who was FTC chairman during the G.W. Bush administration and helped establish the agency's privacy and data security programs.
"I don't think we'll see a major sea change from what the FTC is doing under the current chair because of lot of the work that's being done today goes back to work done under Muris," said Janis Kestenbaum, former chief legal counsel to former FTC Chairwoman Edith Ramirez, now partner at law firm Perkins Coie. "He has a lot of institutional knowledge."
Democratic Commissioner: Chopra, the nominee for a Democratic slot on the panel, is known for expertise on financial services issues, particularly in the area of student lending, and was assistant director in the Consumer Financial Protection Bureau. He has been an ally of Sen. Elizabeth Warren, who has been vocal about reigning in outsized corporate power.
"He won a lot of fans in the notoriously hard-to-please consumer advocate community," said a source who's worked with Chopra. "He has a reputation for being a good listener but also very effective at weighing in on the issues."
As a progressive-leaning advocate, he'll need to pick his battles wisely with his Republican colleagues to be effective on the issues he cares about. He will probably focus on consumer protection issues, given his background.
Third nomination: Noah Phillips, currently chief counsel to Sen. John Cornyn, is expected to be tapped as a Republican commissioner. His areas of expertise include privacy and antitrust matters.
Go deeper