Trump's first round of executive orders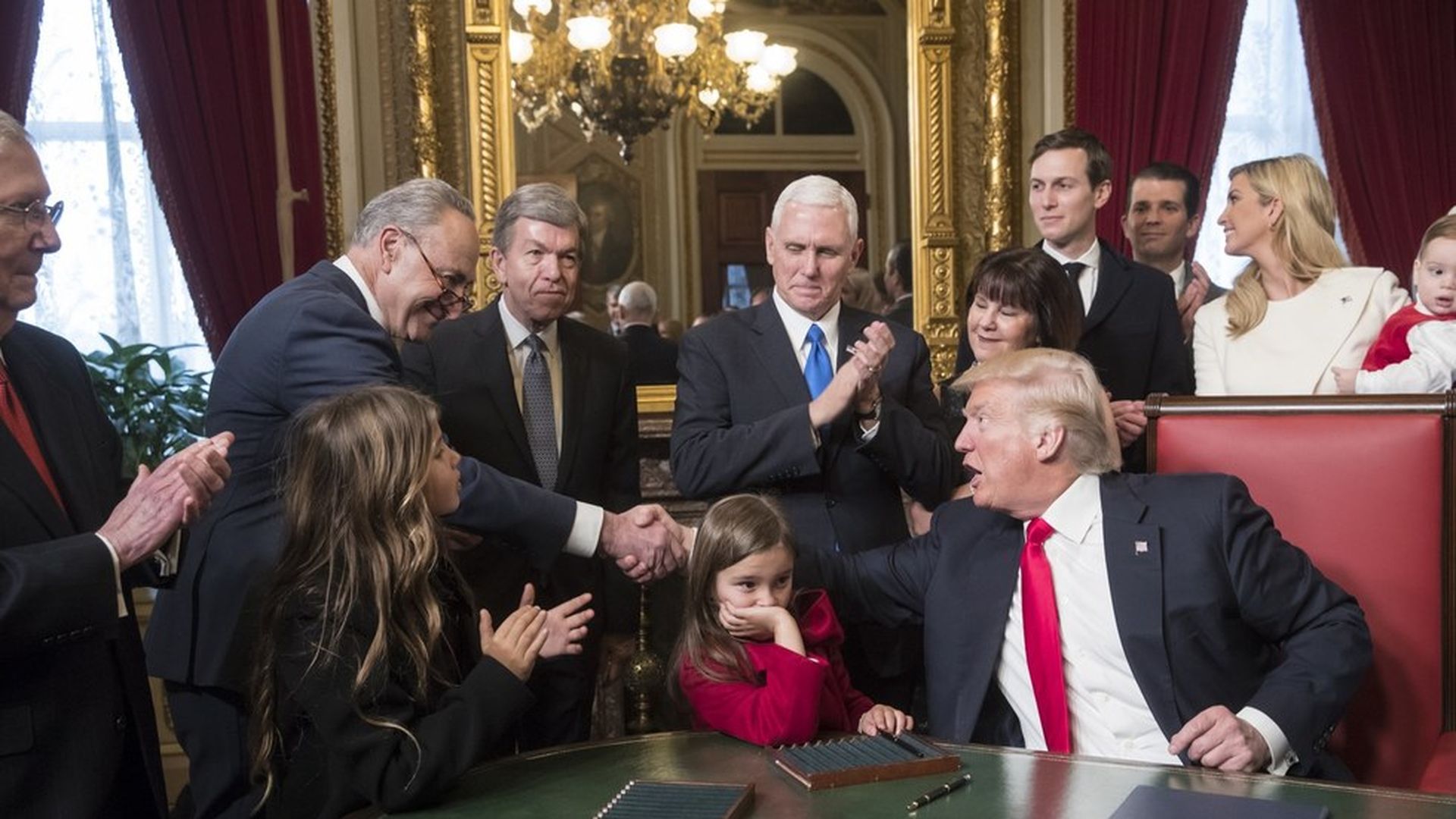 One of the best-wired Republican lobbyists in town emails Axios previewing the initial phase of Trump executive actions:
Look for a possible hiring freeze at executive branch
5-year lobbying ban on transition and administration officials
Mexico City policy, which prevents foreign NGOs from getting U.S. family planning money if they provide abortions with non-U.S. funds. (It's already illegal to use U.S dollars on abortions.)
Task the Defense Secretary and joint chiefs to come up with plan to eviscerate ISIS
Report on readiness, and something cyber security related
Border/immigration: Something on sanctuary cities, expand E-Verify, an extreme vetting proposal
Trade: Withdraw from TPP and a thorough review of NAFTA
What else we're hearing: The Mexico City executive order could come as soon as today. Also, watch for dozens of EPA executive orders coming down the pike. Says a Trump source: "EPA has clean water-related and some 30,000 foot regulatory ones lined up [immediately]...We have dozens for the EPA...Starting Monday through the month of February. We have to roll them out gradually."
Go deeper