Trump's favorite pollster reports 61% disapproval rating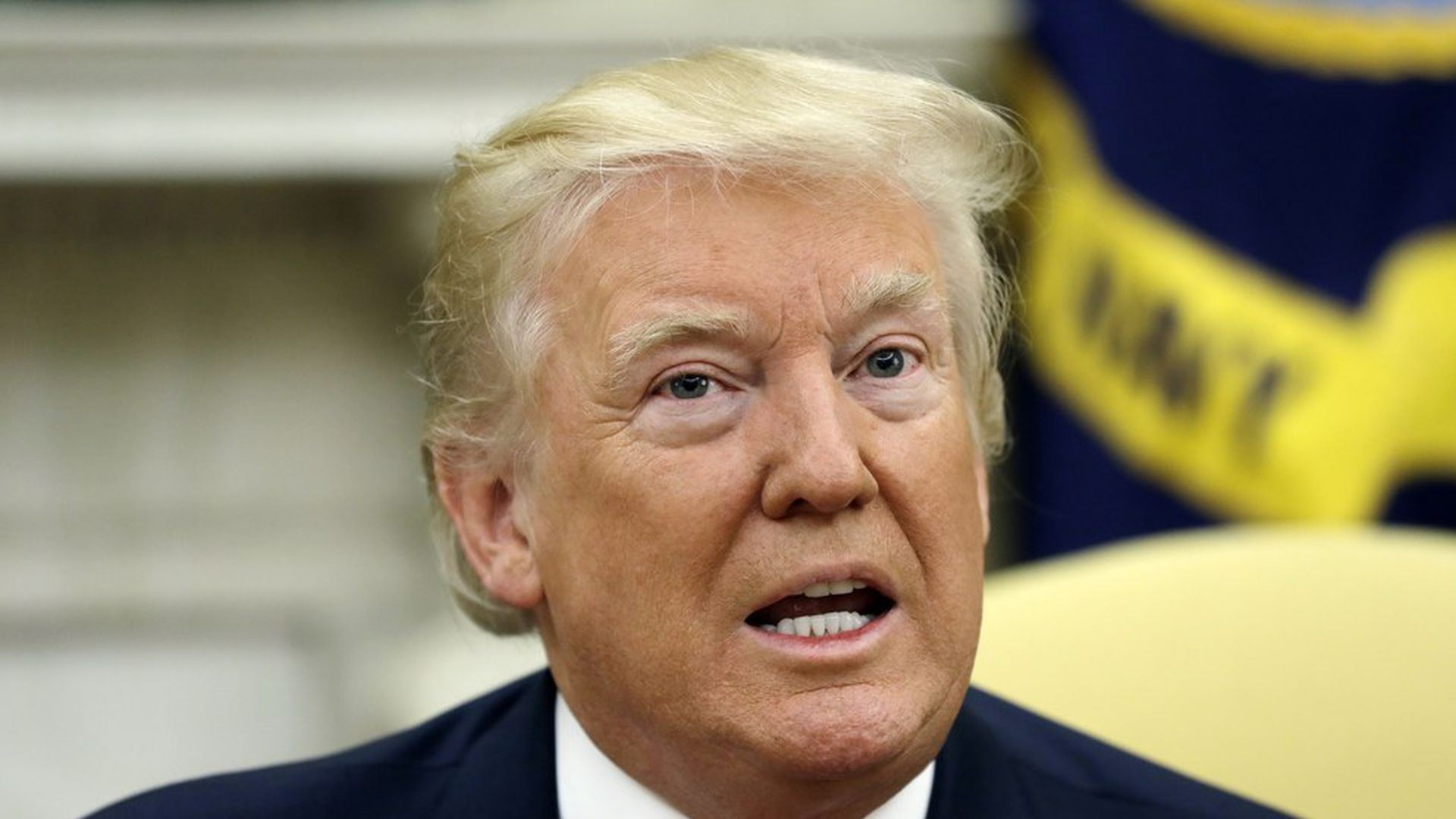 Rasmussen's daily Presidential Tracking Poll, a poll President Trump cites frequently on Twitter, reported Monday that 61% of likely U.S. voters disapprove of Trump's job performance. Other findings from the report:
Only 26% of likely voters "Strongly Approve" of Trump's performance, while 49% "Strongly Disapprove."
67% of likely GOP voters believe Republicans in Congress have lost touch with their voter base, up from 51% in February.
Why it matters: The findings mark the first time Trump's overall approval rating has slid below 40% in the Rasmussen tracking report.
Go deeper: Trump made history for the lowest approval rating in his first 6 months.
Go deeper