Trump's debut as commander-in-chief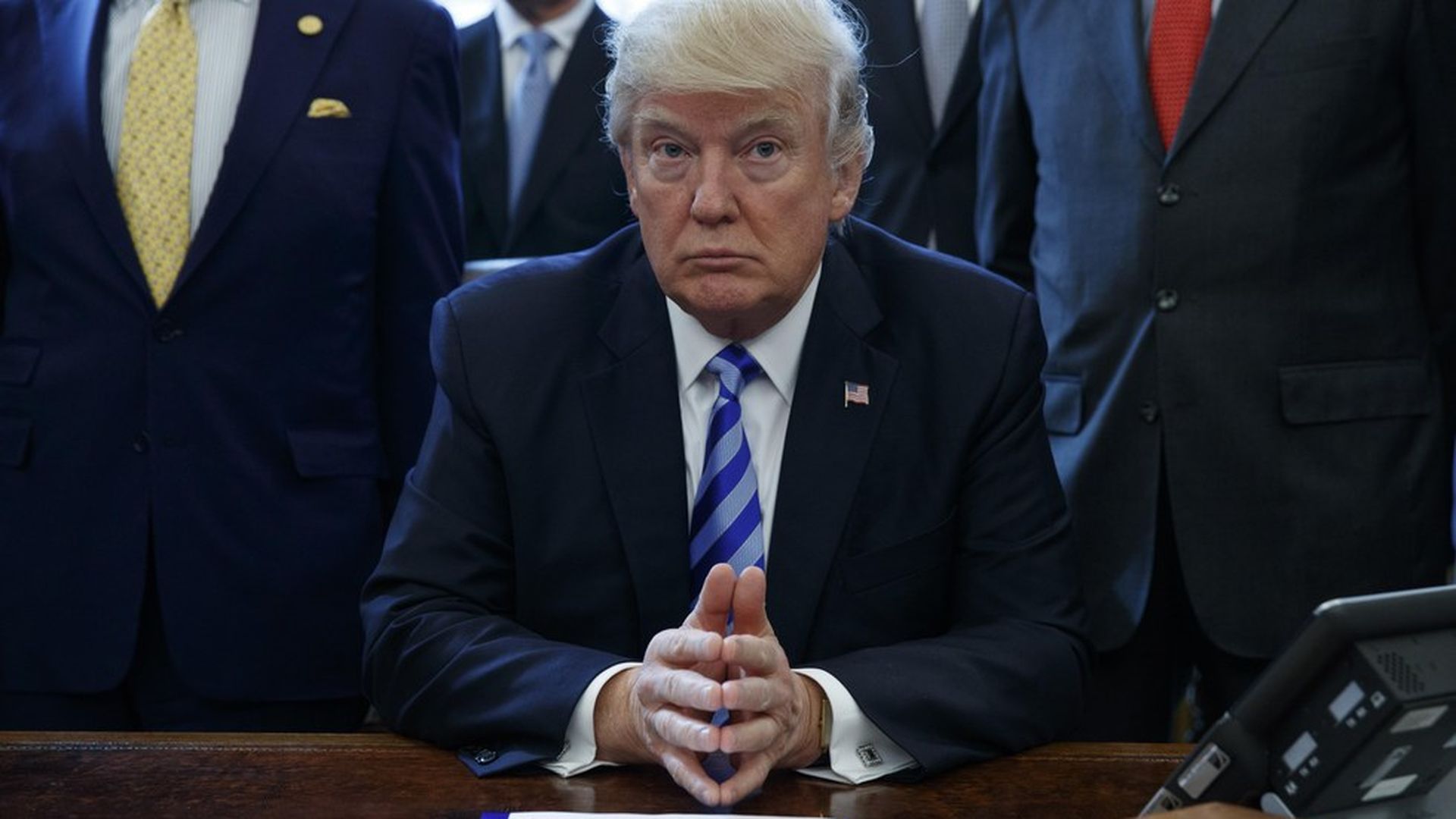 Last night's strike on Syria, on Day 77 of the Trump presidency, was the first time the nation and the world had seen him act as commander-in-chief. He moved quickly and decisively, but now is a central player in what CNN's Fareed Zakaria last night called "one of the most complicated international crises I've ever seen in my life."
Truth is: Trump, for months, has been telling people in private to expect an unexpectedly harsh response to Syrian aggression.
The attack had the ancillary effect of separating Trump from Putin, who views the the strikes as "aggression against a sovereign state in violation of the norms of international law," and believes the attack was done under a "trumped-up pretext," according to his spokesman.
Trump aides say they're proud of his decision. A senior administration official gave me this window into the president's thinking:
The White House sees this as "leadership week": the decision to order a missile strike on Syria after its deadly nerve-agent attack on its own citizens, including children; a prime-time announcement to the nation from Mar-a-Lago last night, in which Trump said, "God bless America and the entire world"; his assertive stance on North Korea, with the rogue state testing him by firing a ballistic missile; and meetings with the heads of state of Egypt, Jordan and, continuing today, China.
Trump had said Wednesday that the chemical attack "crossed a lot of lines for me ... innocent children, innocent babies — babies, little babies." The official said: "Nothing clarifies the mind like seeing those images."
The official said that in his response to the grim, moving photos, Trump was acting partly as a father and a grandfather. As he said said on the campaign trail, he consulted his generals. He took the briefings, discussed the options, then acted after "years of dithering" by the United States, the official added.
From Trump's three-minute statement to the nation from Mar-a-Lago at 9:40 p.m.: "Tonight, I call on all civilized nations to join us in seeking to end the slaughter and bloodshed in Syria, and also to end terrorism of all kinds and all types. We ask for God's wisdom as we face the challenge of our very troubled world. We pray for the lives of the wounded and for the souls of those who have passed.
"And we hope that as long as America stands for justice, then peace and harmony will, in the end, prevail. Good night. And God bless America and the entire world. Thank you."
Go deeper