Trump's DC hotel made more than expected — after raising rates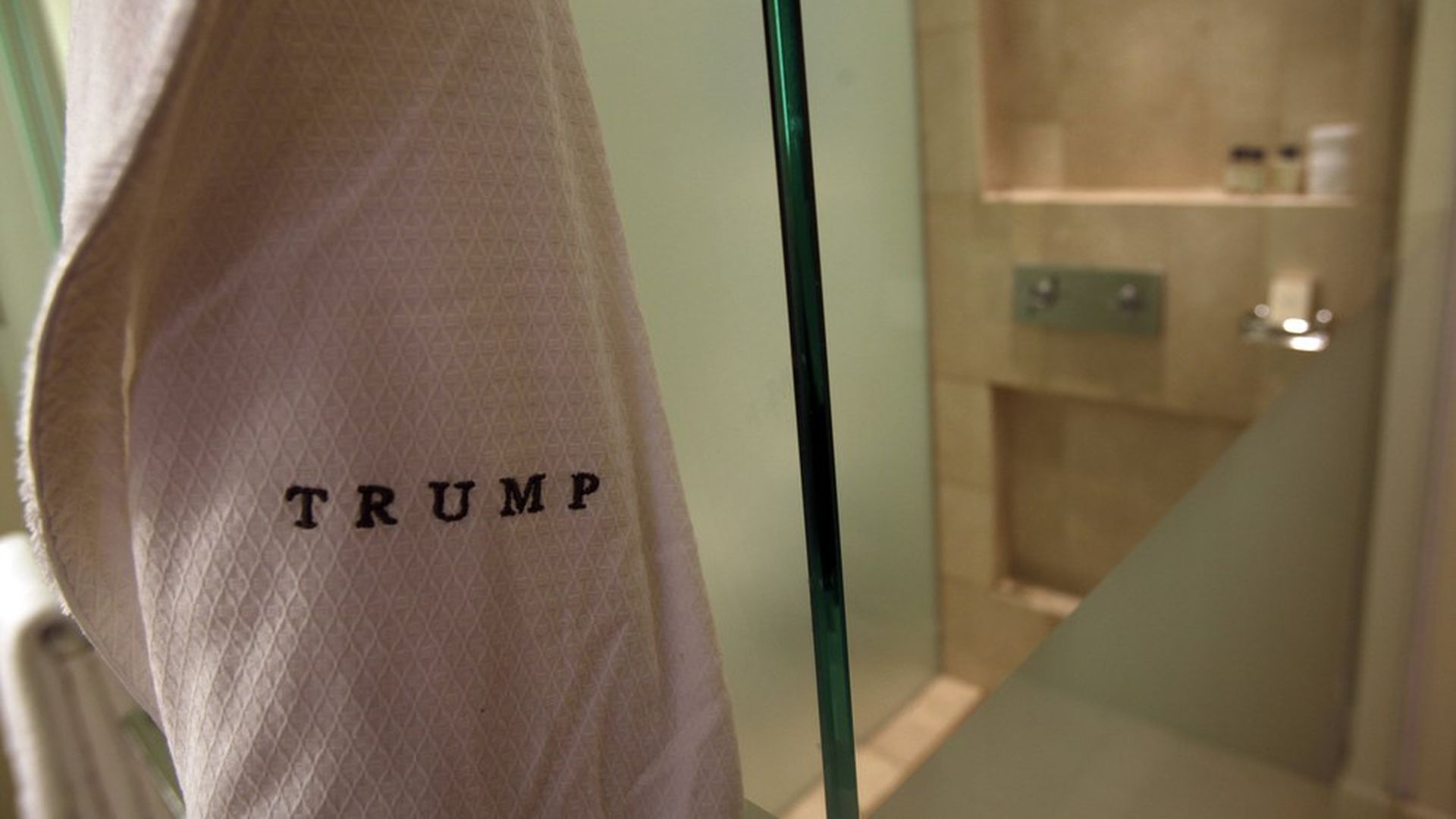 The new Trump International Hotel at the Old Post Office in D.C. didn't meet revenue expectations last fall, but the hotel brought in $18 million in the first four months of 2017 — exceeding the company's goals, according to financial records obtained by the Wall Street Journal.
The catch: The Trump hotel bumped their room rates from the planned $416 to $660 per night. Food and drink, which also is priced higher than budgeted, made up almost half the hotel's revenue for the first months of 2017.
Perspective: Comparable hotels charge about $495 per night, according to WSJ, and have a 69% occupancy rate. Meanwhile, the Trump hotel charges $660 per night and has a 44% occupancy rate.
Why it matters: While new hotels tend to grow their revenue over time and Donald Trump no longer runs the Trump Organization, it's hard to imagine Trump becoming president didn't spark a bump in room rates.
Go deeper