Trump's dangerous "revenge" strategy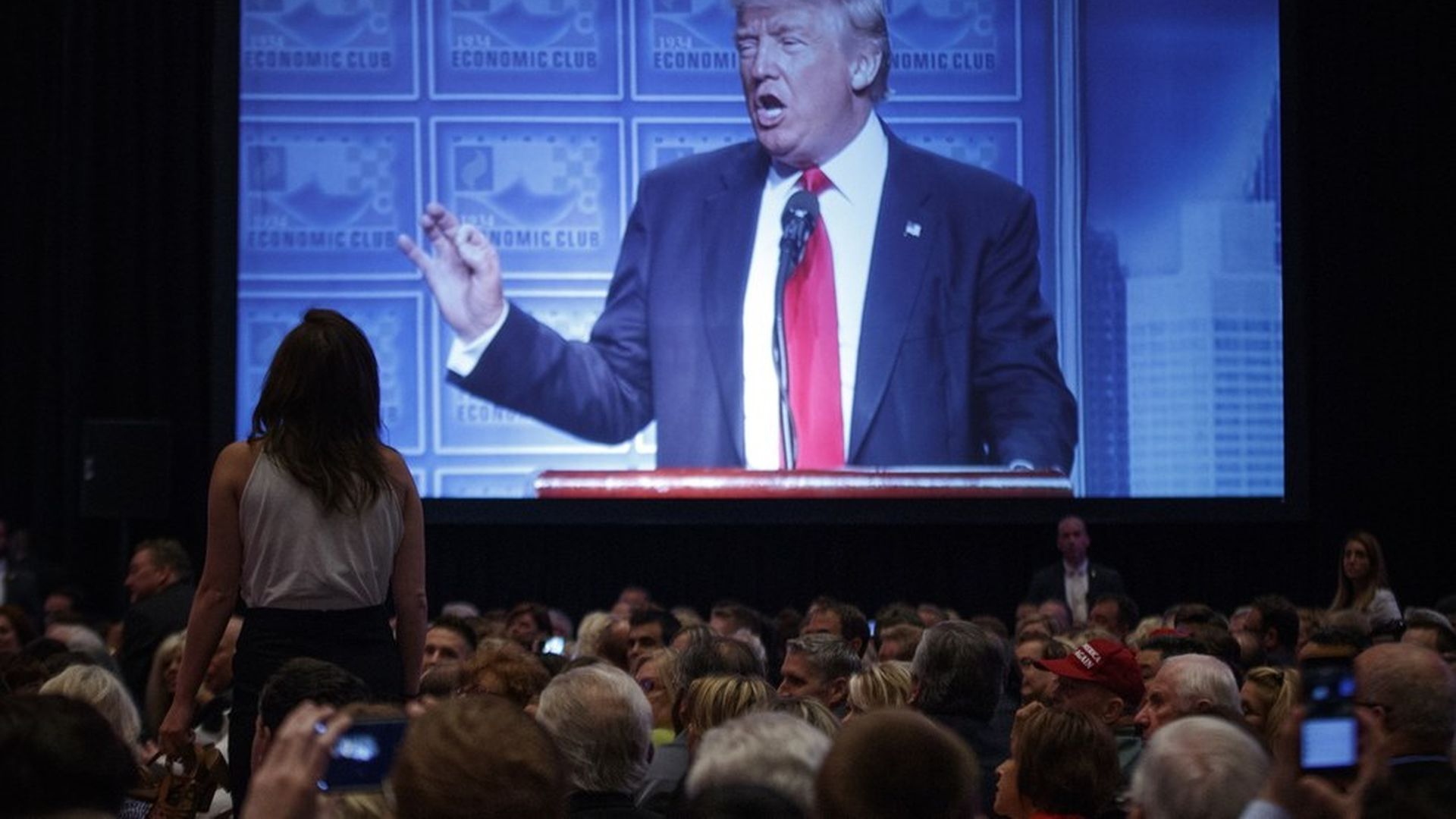 If this sentence is true, it should worry people who work for President Trump — and people who're thinking about it. And bringing in good people is a challenge right now: Talented, experienced Republicans who have turned down big jobs tell me it's partly because it just seems too risky right now.
Here's the sentence, from the N.Y. Times' First 100 Days Briefing last night:
Trump has been increasingly focused on who was with him or against him during his campaign, according to several people who have spoken with him in recent days.
That intel — under the bylines of Maggie Haberman, Jonathan Weisman and Eric Lichtblau — came in the context of this news: "Trump overruled his newly minted secretary of state, Rex W. Tillerson, and rejected the secretary's choice for his deputy at the department ...
"The deputy's job was denied for Elliott Abrams, a conservative who had served under President Ronald Reagan and President George W. Bush, [and] deals a blow to Mr. Tillerson in his first week on the job. The rejection of Mr. Abrams leaves Mr. Tillerson without a sherpa to help guide the first-time government official around the State Department headquarters."
Mr. Tillerson isn't the type who likes to have blows dealt to him, especially blows that are apparent to, and trumpeted by, The New York Times. Trump has gained credibility from impressive Cabinet picks -- Generals Mattis (Pentagon) and Kelly (Homeland Security), Tillerson, Elaine Chao (Transportation), etc.
But there be dragons: If one of them gets fed up and quits (not impossible, we are told), it's a fiasco. Mattis chafed during the transition at efforts by Trump's team to impose underlings. And there are other grievances that Cabinet members express privately.
Why did Elliott Abrams get the death penalty from The Donald? This is amazing: "Trump had a productive meeting with Mr. Abrams on Tuesday, according to a White House official and a person close to Mr. Abrams. But after it took place, Mr. Trump learned of Mr. Abrams's pointed criticisms of the president when he was running for president ... Among those criticisms was a column headlined 'When You Can't Stand Your Candidate,' which appeared in May 2016 in The Weekly Standard."
We all need to show we're capable of growth (hence Axios AM). And if the president is obsessing about past slights on Day 23, he's losing precious time, expertise and goodwill — playing into the hands of those unwilling to give him a chance.
Go deeper