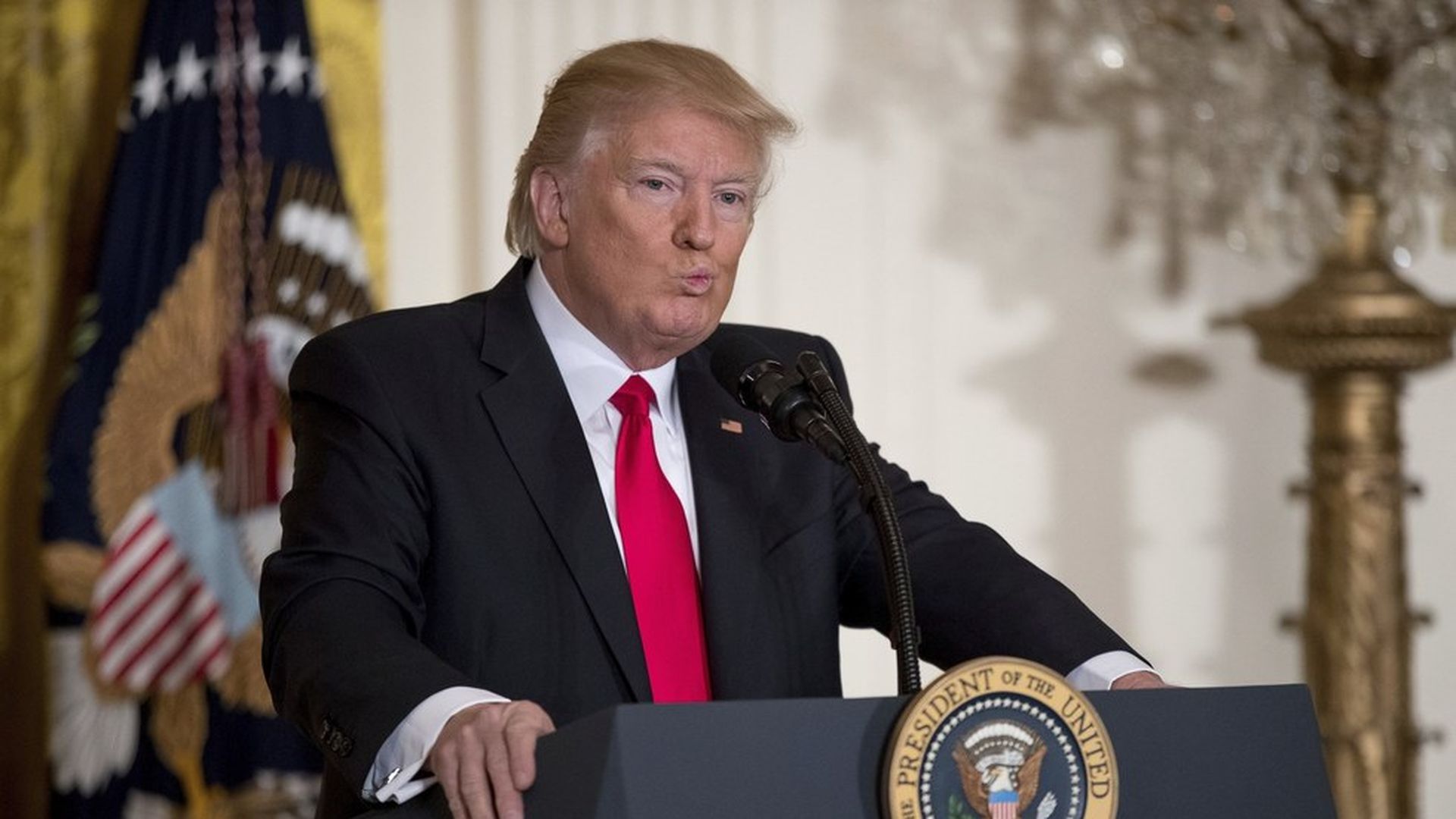 Today is Day 30 of the Trump presidency. Understandably, there's a lot of hyperventilating about Trump's incendiary (but, in its way, Groundhog Day) tweet yesterday:
The FAKE NEWS media (failing @nytimes, @NBCNews, @ABC, @CBS, @CNN) is not my enemy, it is the enemy of the American People!— Donald J. Trump (@realDonaldTrump) February 17, 2017
An earlier version of the tweet ended in: "SICK!"
Jon Lovett — the Obama alumnus, co-founder of Crooked Media and co-host of the hot Pod Save America podcast — called it a "[n]ew and dangerous low."
Brian Stelter, in his Reliable Sources newsletter, rounds up elite-media Twitter reaction:
NPR's Steve Inskeep: "A journalist is a citizen. Who informs other citizens, as free citizens need. Some are killed doing it ..." NYT's Maggie Haberman: "He is fighting very low approval ratings. Gonna be interesting to see how congressional Rs respond to this tweet"
Joe Scarborough: "Conservatives, feel free to speak up for the Constitution anytime the mood strikes. It is time"
NBC's Chuck Todd: "I would hope that our leaders would never believe that any American desires to make another American an enemy. Let's dial it back."
At the same time, understand that this is partly a game to Trump. His confidants tell us he intentionally exploits the media's inclination to take the bait and chase our tails.
Same deal with Trump's inaccurate statement at MacDill Air Force base in Tampa earlier this month that radical Islamic terrorism has "gotten to a point where it's not even being reported." As Trump foresaw, CNN and other networks then played footage of themselves covering attacks the White House said were being ignored.
The upshot: We were talking about terrorism, which serves his purposes. And we were talking about Donald Trump.
But it IS a very dangerous game.
Go deeper