Trump's China honeymoon is over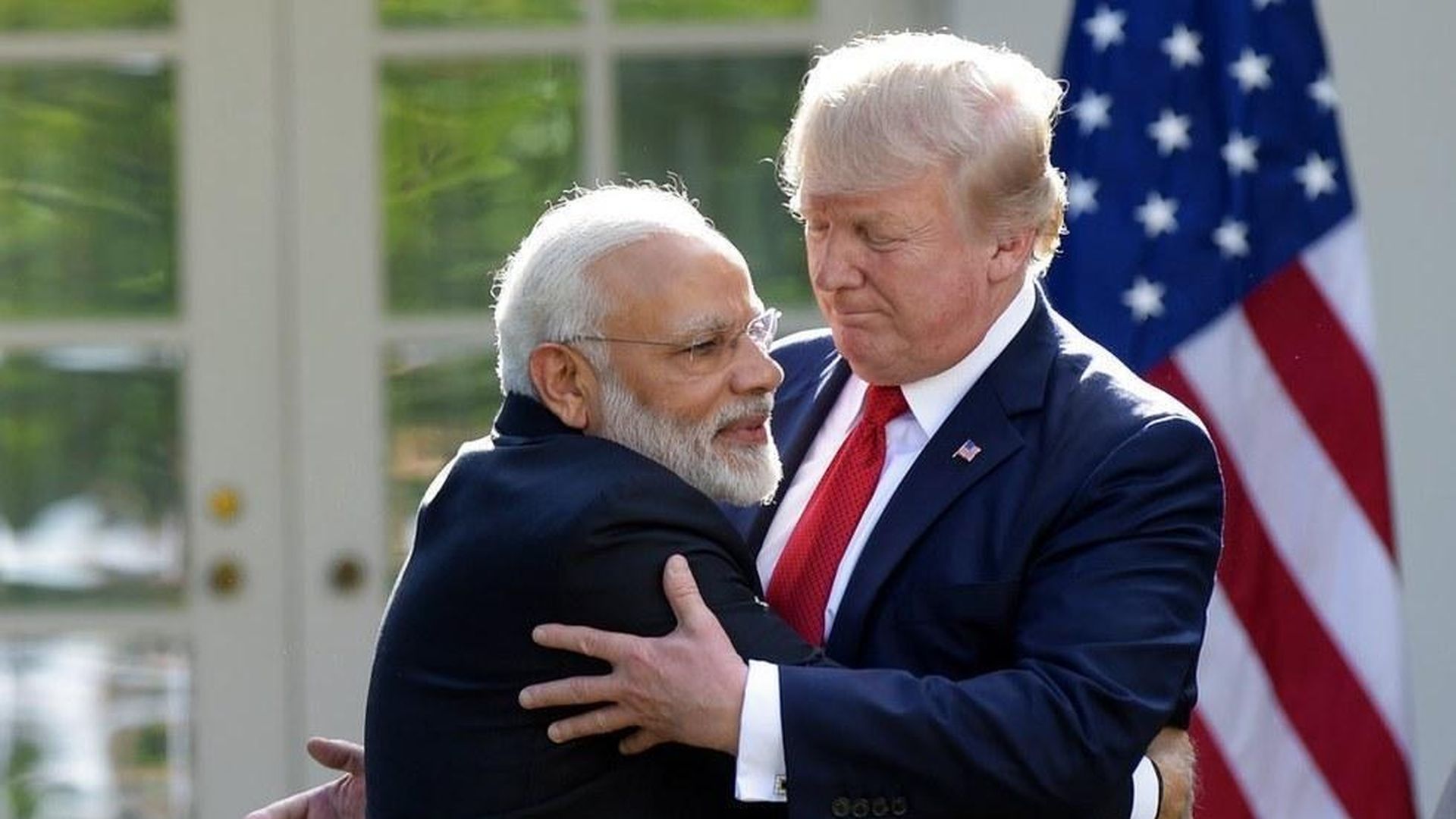 White House sources tell us to look for increasing signs that the afterglow of China President Xi Jinping's visit to Mar-a-Lago in April has long faded, and say the administration is going to be tougher on the world's second largest economy.
The sources say that at a time when Trump is losing patience with Beijing, he invited the leader of India — a huge China rival — to the White House. He and Prime Minister Narendra Modi, who rose on Trump-like forces, hugged in the Rose Garden yesterday.
Sound smart: Steve Bannon and his allies in key trade and policy positions have been agitating for a high-profile economic fight with China: It is central to their view of America First thinking.
"During my campaign," Trump said, "I pledged that if elected, India would have a true friend in the White House. And that is now exactly what you have — a true friend."
The new mood began with Trump's remarkable tweet last week, which aides said reflected genuine disappointment: "While I greatly appreciate the efforts of President Xi & China to help with North Korea, it has not worked out." Since then ...
News leaked yesterday that U.S. "plans to place China on its global list of worst offenders in human trafficking and forced labor."
Jonathan Swan has picked up on renewed West Wing conversations about penalties that would deter or punish foreign dumping of steel into the U.S. market. The action wouldn't single out China — but White House officials keenly understand that this would be viewed as a straight shot at Beijing.
Swan says Commerce Secretary Wilbur Ross has shared the findings of his investigation into steel dumping, and there was a meeting yesterday in the White House about next steps. Swan has been told that the nationalists want to impose tariffs but more moderate officials want softer measures. This issue could come to a head imminently.
Swan's mindmeld: It appears to be dawning on Trump — and it's already dawned on senior White House officials — that China won't apply the kind of pressure that's needed to stop North Korea's path to developing nuclear weapons that could strike American cities. Given Trump has told China to expect a better trade deal in return for help with North Korea, if the President gets disillusioned here, it could have profound economic consequences.
Go deeper