Trump's Cabinet teams up to promote new travel ban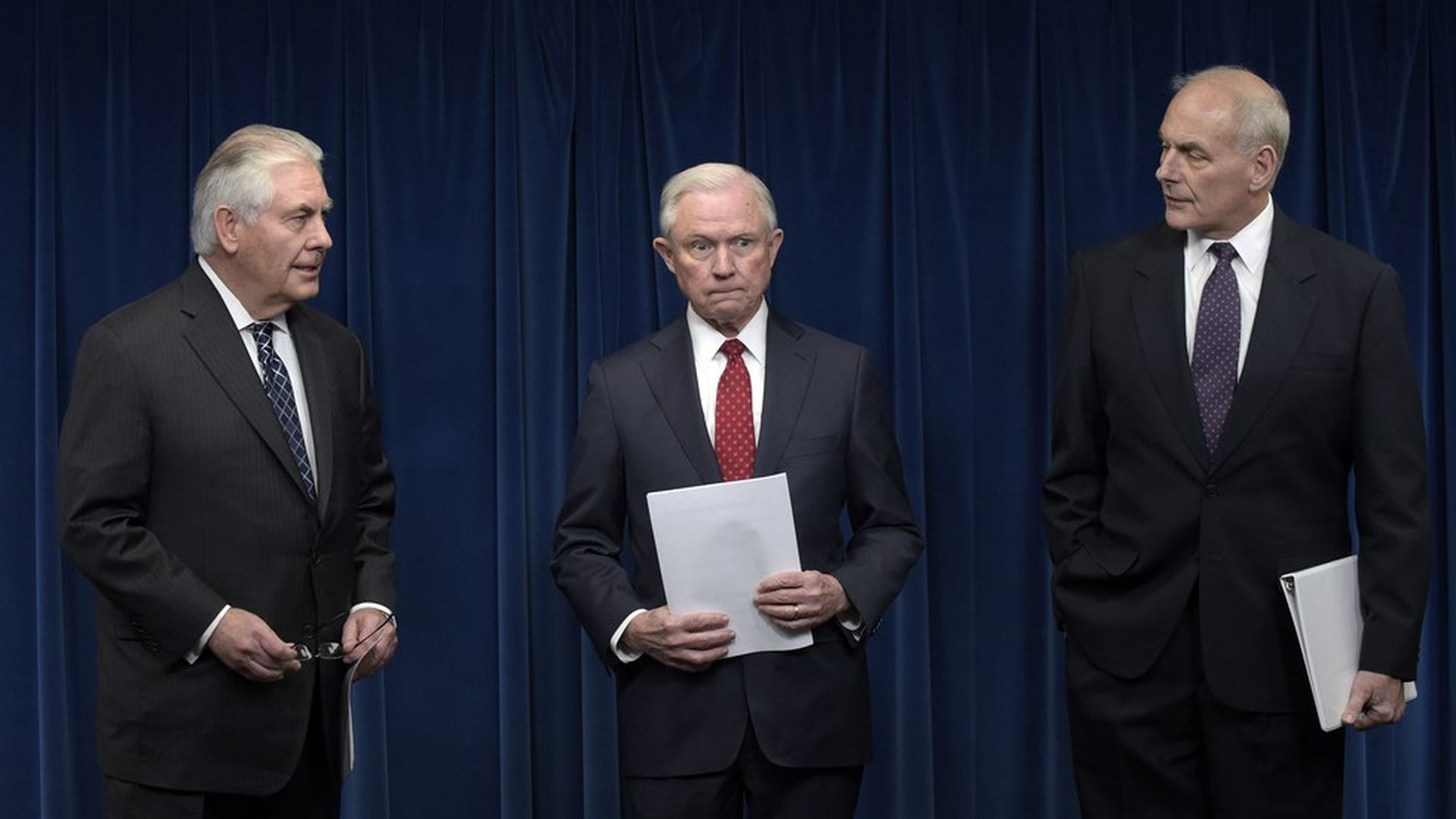 Some of the president's top foreign policy advisors got together for a tactical press briefing to promote the president's "rightful authority" to revamp the ban. Their big talking points, which they followed by not allowing questions:
Attorney General Jeff Sessions: "We cannot compromise our nation's security by allowing visitors entry when their own governments are unable or unwilling to provide the information we need to vet them responsibly."
Homeland Security Secretary John Kelly: "We do not make the law but are sworn to enforce it. We have no other option. We are going to work closely to implement and enforce it humanely, respectfully, and with professionalism, but we will enforce the law."
Secretary of State Rex Tillerson: "To our allies around the world: this order is part of our ongoing efforts to eliminate vulnerabilities that radical Islamic terrorists can and will exploit for destructive ends."
Go deeper