Trump's "bureaucratic wall" might be far more effective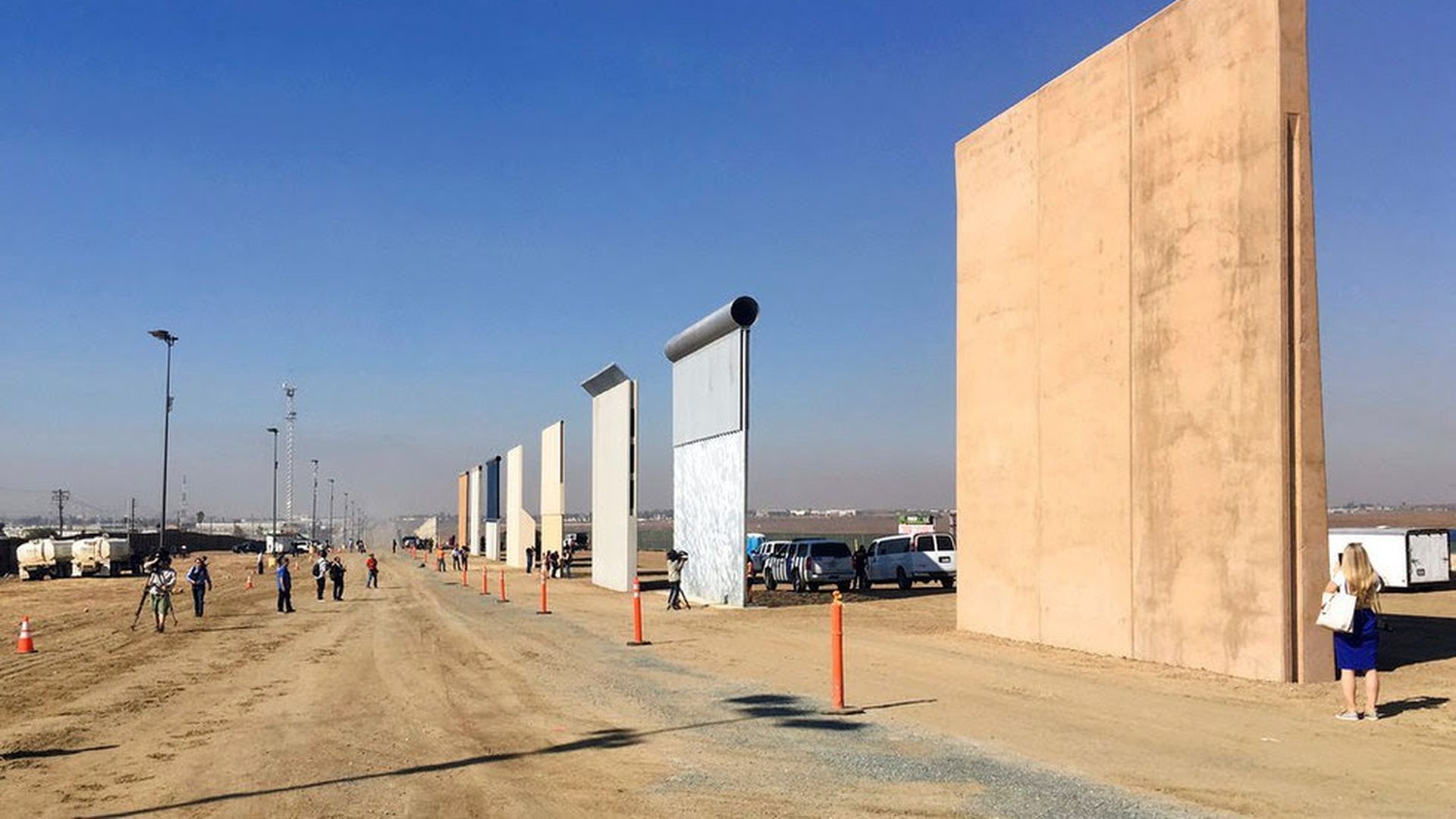 "President Trump's vision of a 'big, beautiful' wall along the Mexican border may never be realized. ... But in a systematic and less visible way, his administration is following a blueprint to reduce the number of foreigners living in the United States," the WashPost's Maria Sacchetti and Nick Miroff point out on A1.
Why it matters: The moves could change the U.S. immigration system "for generations to come."
More from the piece:
"[F]ederal officials are wielding executive authority to assemble a bureaucratic wall that could be more effective than any concrete and metal one."
"The administration has moved to slash the number of refugees, accelerate deportations and terminate the provisional residency of more than a million people."
"Trump administration officials say they are simply upholding laws their predecessors did not and preserving American jobs."
Go deeper