Trump's budget chief defends "taxpayer first budget"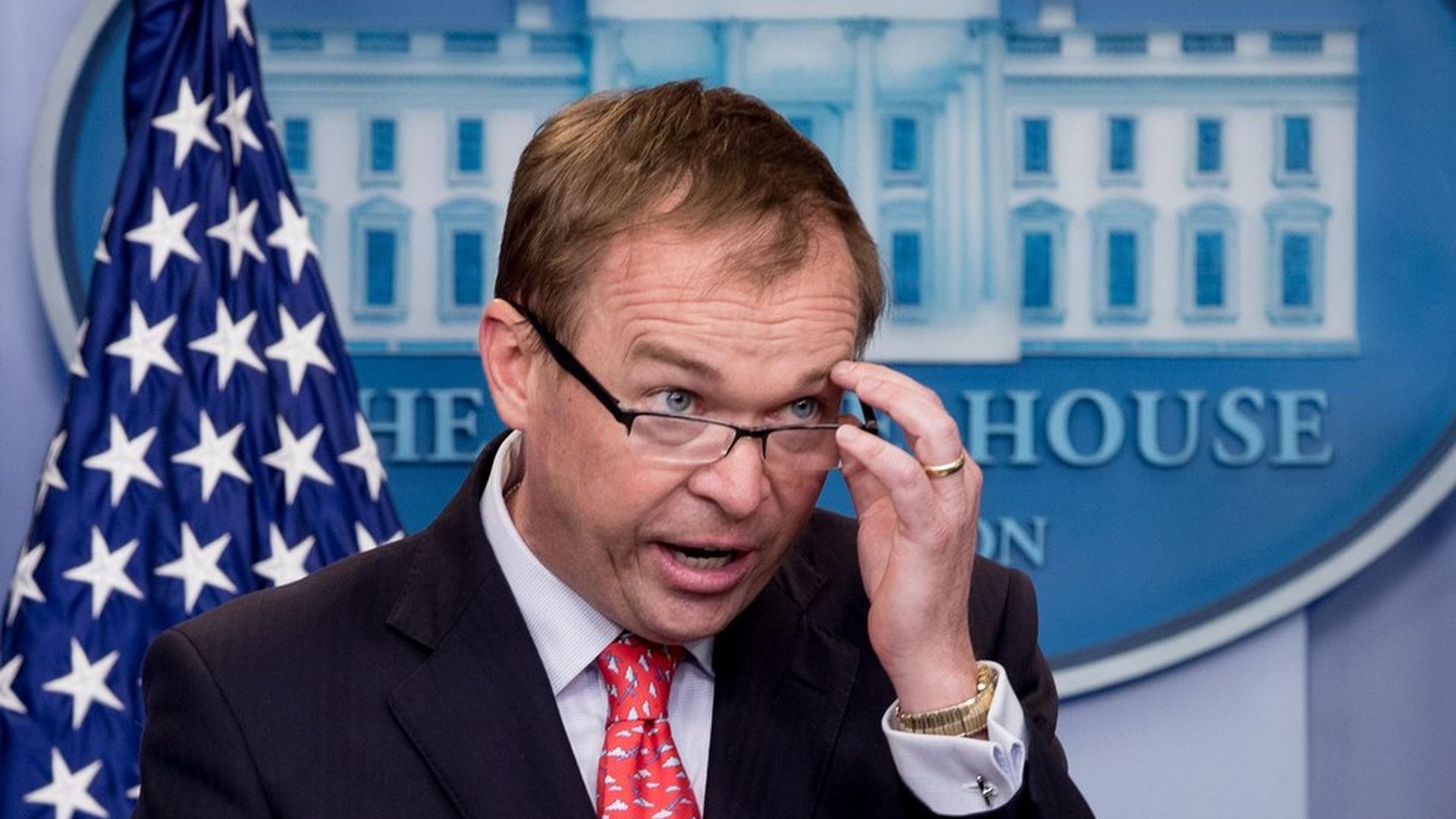 Office of Management and Budget Director Mick Mulvaney is briefing reporters on the latest details of the Trump Administration's FY18 budget. The title on the hard copy of budget reads, "New Foundation for American Greatness," but Mulvaney said it should really be called the "Taxpayer First Budget" because the administration looked at it "through the eyes of the people who were actually paying the bills." Live updates:
Balanced budget: "It balances for the first time in at least 10 years... The previous administration completely gave up on that," said Mulvaney. "If I take money from you and I have no intention of ever paying it back, that's not debt, that is theft."
"3% growth to some people is an unreasonable assumption. It used to be normal!... In a 3% growth economy, if you don't like your job you can quit... that is part and parcel the foundation of this budget."
Medicaid cuts: "The Medicaid cut isn't a cut, it's an improvement, because we'll give states more leeway to spend the money how they want," said Mulvaney. "What we are doing is growing Medicaid more slowly" over 10 years.
Climate spending: "Are many EPA reductions aimed at reducing the focus on climate science? Yes. Does it mean we are anti-science? Absolutely not."
Border wall funding: "No, we didn't dramatically reduce our request for border wall funds," said Mulvaney. "We are absolutely dead serious about the wall.... it's one of the president's top 3 priorities."
Social Security and Disability: "If people are really disabled" they should get SSDI. "We have plenty of money in this country to take care of the people who need help, we don't have enough money to take care of people who don't."
Read more on the details of the 2018 budget proposal.
Go deeper