Trump's agenda will take longer than planned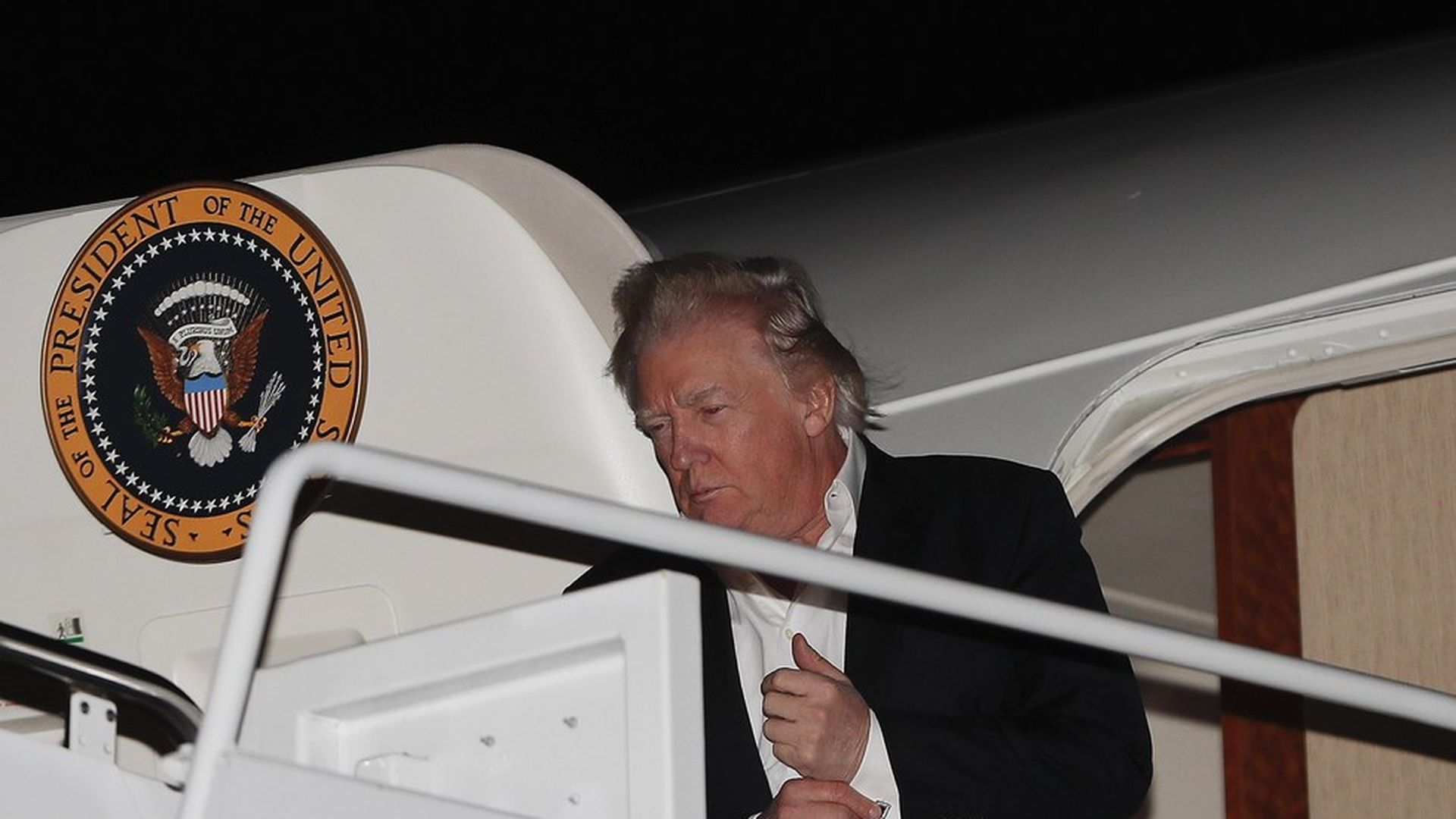 With Dems fired up by the messy process and result of the House health care fight, everything on President Trump's agenda is likely to take longer than strategists had planned.
Here's the latest on how the Hill calendar looks:
If health reform makes it to Trump's desk, it's unlikely to be before fall. It'll take up the Senate calendar through the summer, then the conference committee and another floor fight in the House.
For the first time, some key Republicans are pessimistic that tax reform can be finalized this year. It has to come after the 2018 budget (its own sinkhole). So tax reform could get pushed into 2018, and ambitious bills are even harder in an election year since the other side doesn't want to give the White House a win.
Massive spending for an infrastructure package will be a tough sell with the hardline House Freedom Caucus and some Senate conservatives. So Trump will probably need Ds — tough before midterms.
Be smart: The Rose Garden celebration on the House health bill was a sugar rush for Rs and no indication of momentum. The math on their own side remains intractable. And with the Cook Political Report's Amy Walter now giving Dems a 40-50% chance of taking the House, they're less likely than ever to help Trump.
The Speaker pivots to tax reform, traveling to Ohio during this week's congressional recess, per Axios' Jonathan Swan: Paul Ryan will visit manufacturers and hold a roundtable with business leaders "as the beginning of coordinated efforts between House leadership and the administration to sell tax reform."
Elsewhere on the Trump agenda ...
Radically remake EPA ... Top of N.Y. Times front page, "E.P.A. Dismisses [at least 5] Members of Major Scientific Review Board," by Coral Davenport: "A spokesman for the E.P.A. administrator, Scott Pruitt, said he would consider replacing the academic scientists [on the 18-member Board of Scientific Counselors] with representatives from industries whose pollution the agency is supposed to regulate, as part of the wide net it plans to cast."
Fill federal bench: ... President Trump is expected to announce 10 nominees to the lower federal courts today, part of a slate of conservative judges to begin filling the more than 120 openings on the bench. The NYT scooped this last night.
Go deeper