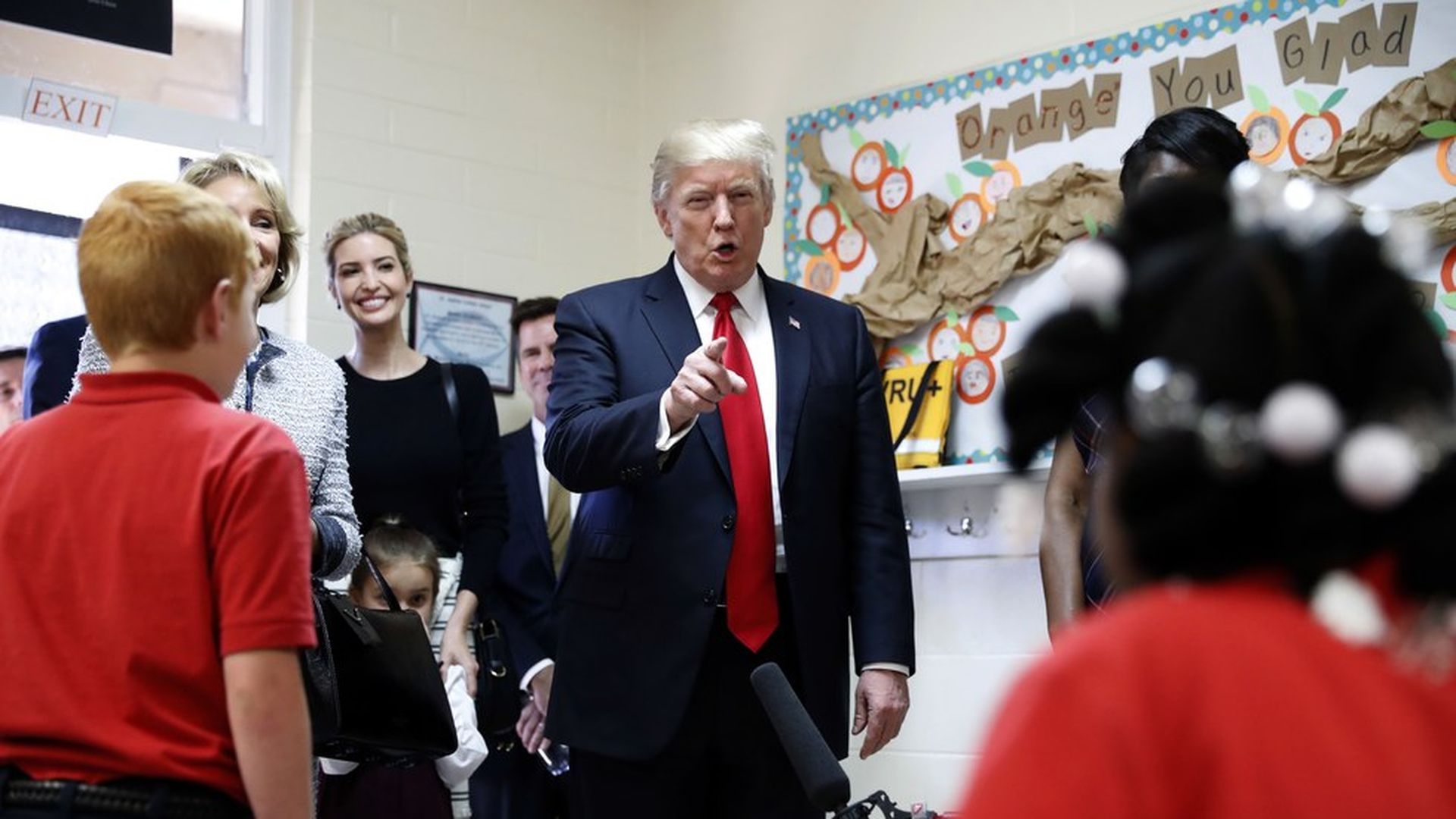 This afternoon, President Trump went to see a 4th-grade class at St. Andrew Catholic School in Florida with Betsy Devos, Gov. Rick Scott, Marco Rubio, Jared Kushner and Ivanka.
According to the pool report, Trump told one girl who wanted to start her own business, "That's a good idea. Make a lot of money, right? But don't run for politics after."
Just before leaving the classroom, he told a little African American girl with braids, "Oh that hair is beautiful. I love that hair, right?" After passing another African American girl with braids, he repeated, "I love her hair!"
Trump then met with local educational officials and beneficiaries of school choice policies.
Go deeper