Trump's 2013 tweets on Syria tell a different story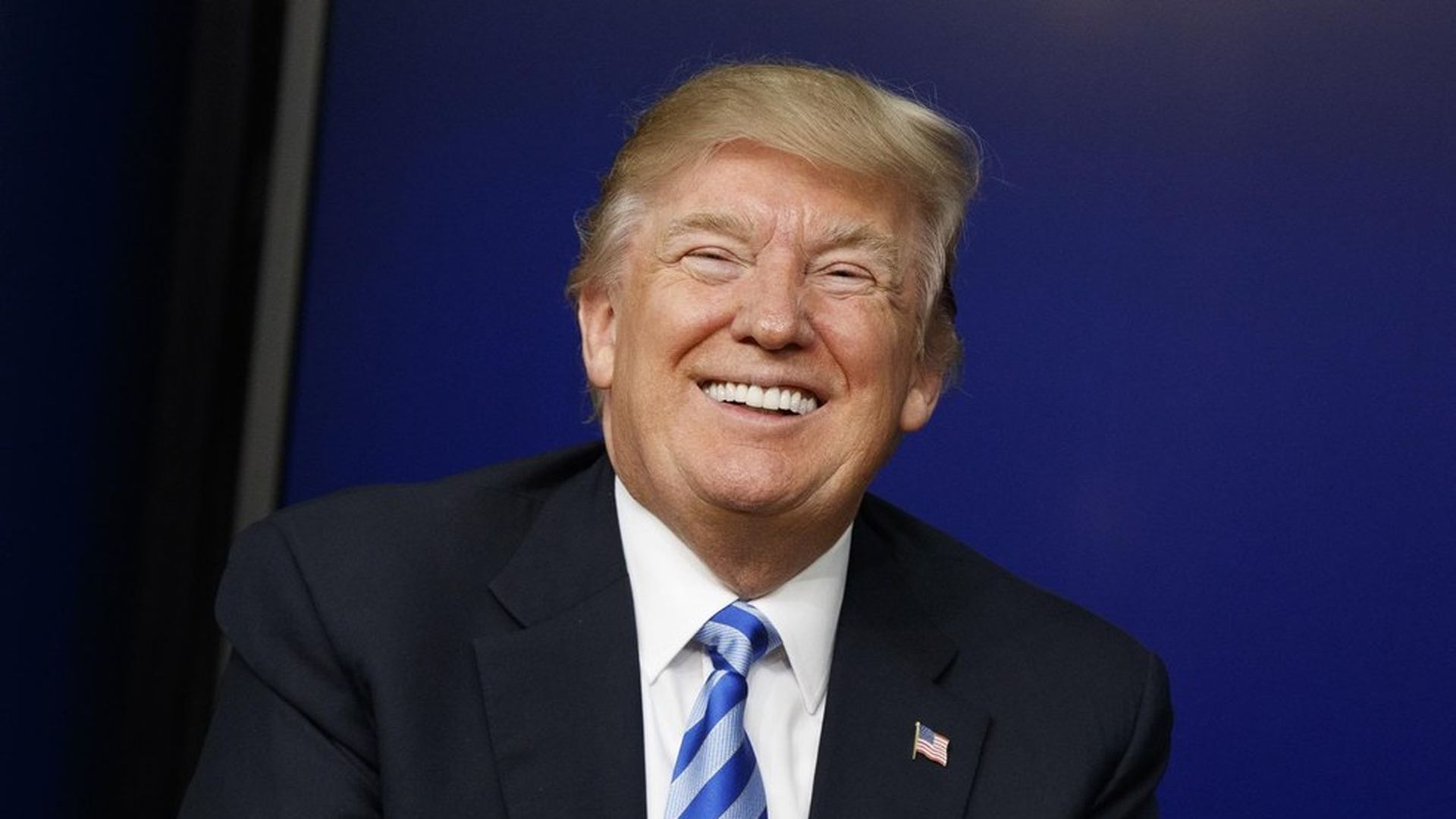 President Trump's statement on the Assad regime's chemical attack today in Syria pulled no punches in blaming the Obama administration:
Today's chemical attack in Syria against innocent people, including women and children, is reprehensible and cannot be ignored by the civilized world. These heinous actions by the Bashar al-Assad regime are a consequence of the past administration's weakness and irresolution. President Obama said in 2012 that he would establish a "red line" against the use of chemical weapons and then did nothing. The United States stands with our allies across the globe to condemn this intolerable attack.
But Trump's tweets around the time that President Obama considered seeking congressional approval for military action in Syria — an idea discarded after the Syrian government agreed to destroy its chemical weapons stockpiles on September 10, 2013 in an agreement jointly negotiated with Russia — indicate an agreement with Obama's ultimate decision not to act, if not his methods.
June 15, 2013: We should stay the hell out of Syria, the "rebels" are just as bad as the current regime. WHAT WILL WE GET FOR OUR LIVES AND $ BILLIONS?ZERO
August 29, 2013: @walaa_3ssaf No, dopey, I would not go into Syria, but if I did it would be by surprise and not blurted all over the media like fools.
August 29, 2013: What will we get for bombing Syria besides more debt and a possible long term conflict? Obama needs Congressional approval.
September 1, 2013: President Obama's weakness and indecision may have saved us from doing a horrible and very costly (in more ways than money) attack on Syria!
September 2, 2013: If the U.S. attacks Syria and hits the wrong targets, killing civilians, there will be worldwide hell to pay. Stay away and fix broken U.S.
September 3, 2013: What I am saying is stay out of Syria.
September 5, 2013: The only reason President Obama wants to attack Syria is to save face over his very dumb RED LINE statement. Do NOT attack Syria,fix U.S.A.
September 5, 2013: AGAIN, TO OUR VERY FOOLISH LEADER, DO NOT ATTACK SYRIA - IF YOU DO MANY VERY BAD THINGS WILL HAPPEN & FROM THAT FIGHT THE U.S. GETS NOTHING!
September 7, 2013: President Obama, do not attack Syria. There is no upside and tremendous downside. Save your "powder" for another (and more important) day!
September 9, 2013: Don't attack Syria - an attack that will bring nothing but trouble for the U.S. Focus on making our country strong and great again!
Go deeper